RKT Is the Latest Meme Stock: Should You Buy or Stay Away?
Reddit group WallStreetBets is at it again. Previously, the community pumped stocks like GameStop (GME), AMC Theatres (AMC), and Tilray (TLRY). Now, the group has put its weight behind Rocket Companies (RKT) stock. What's the forecast for RKT stock in 2021?
Article continues below advertisement
The plan for WallStreetBets has been to target companies that have a high short interest. Also, all of the stocks that WallStreetBets targeted have a fundamental story. It was the pivot towards online sales for GME, reopening for AMC, and federal marijuana legalization for TLRY.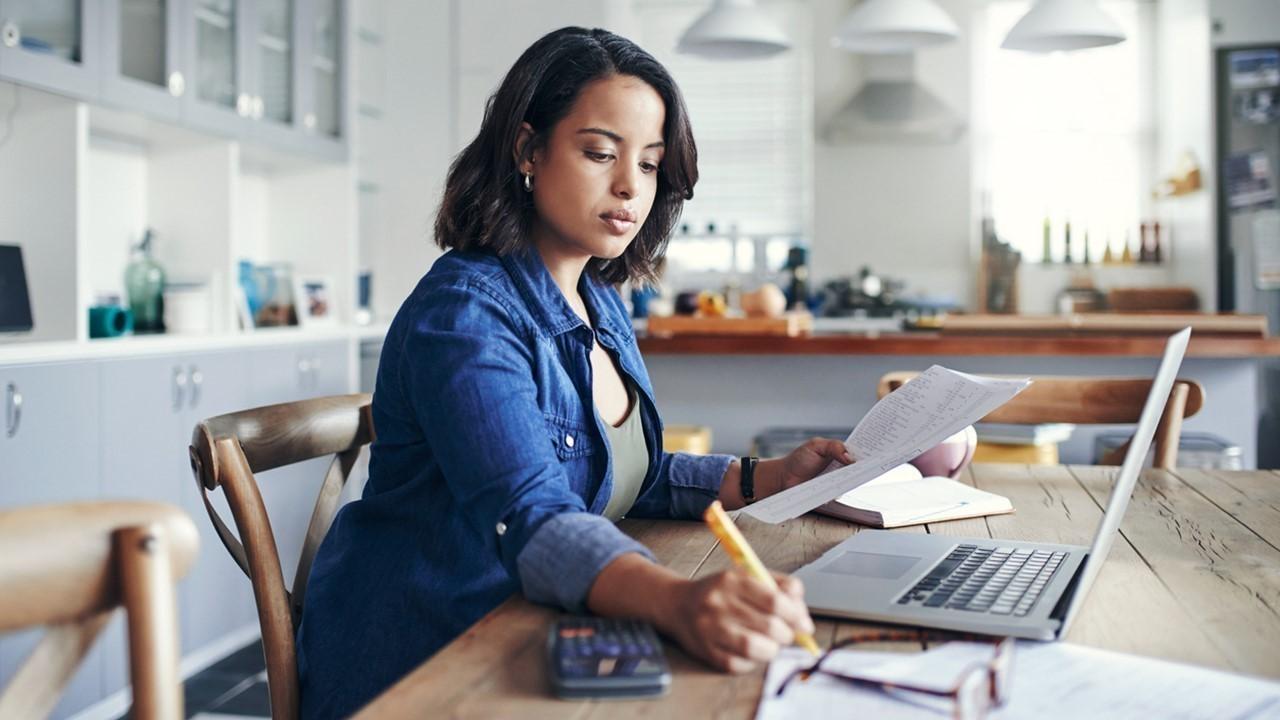 Article continues below advertisement
The stocks pumped by WallStreetBets achieved meme status as retail investors jumped to buy them. As for RKT, there's the fintech story. JPMorgan Chase sees the rivalry between traditional banks and fintech companies intensifying.
Is RKT a fintech company?
In January, JPMorgan Chase downgraded RKT stock. Many people contend whether Rocket Companies is a fintech company and see it as a mortgage lender. While the company isn't like a typical fintech company, it would still classify as a fintech and can command premium valuations compared to traditional banks.
Article continues below advertisement
Rising interest rates are a risk for Rocket Companies
The yields on U.S. 10-year Treasuries have hardened over the last few weeks. Rising interest rates would also impact the demand for mortgage loans especially the refinancing market, which was incredibly strong in 2020 amid record-low mortgage rates.
If the growth rates for mortgage loans and refinancing fall, which looks likely, it would reflect in Rocket Companies' top line also.
Article continues below advertisement
RKT short squeeze
RKT is among the stocks with high short interest. Nearly 40 percent of its outstanding shares have been sold short. While it's nowhere near the over 100 percent short interest that we saw in GME stock, it's a very high short interest. The pumping by WallStreetBets has led to the short squeeze in RKT stock.
Generally, short squeezes can lead to a short-term spike in stock prices as those who are short scramble to cover their positions. However, the effect of short squeezes is short-lived and stocks soon settle near their fundamental value.
Article continues below advertisement
RKT's stock forecast in 2021
According to the estimates compiled by MarketBeat, RKT's consensus target price is $25.61, which is a downside of 38 percent over its March 2 closing prices. After the spike, RKT trades above its highest target price of $35. Among the 15 analysts covering Rocket Companies stock, five recommend a buy or some equivalent, while two recommend a sell. Eight analysts have a hold rating on RKT stock.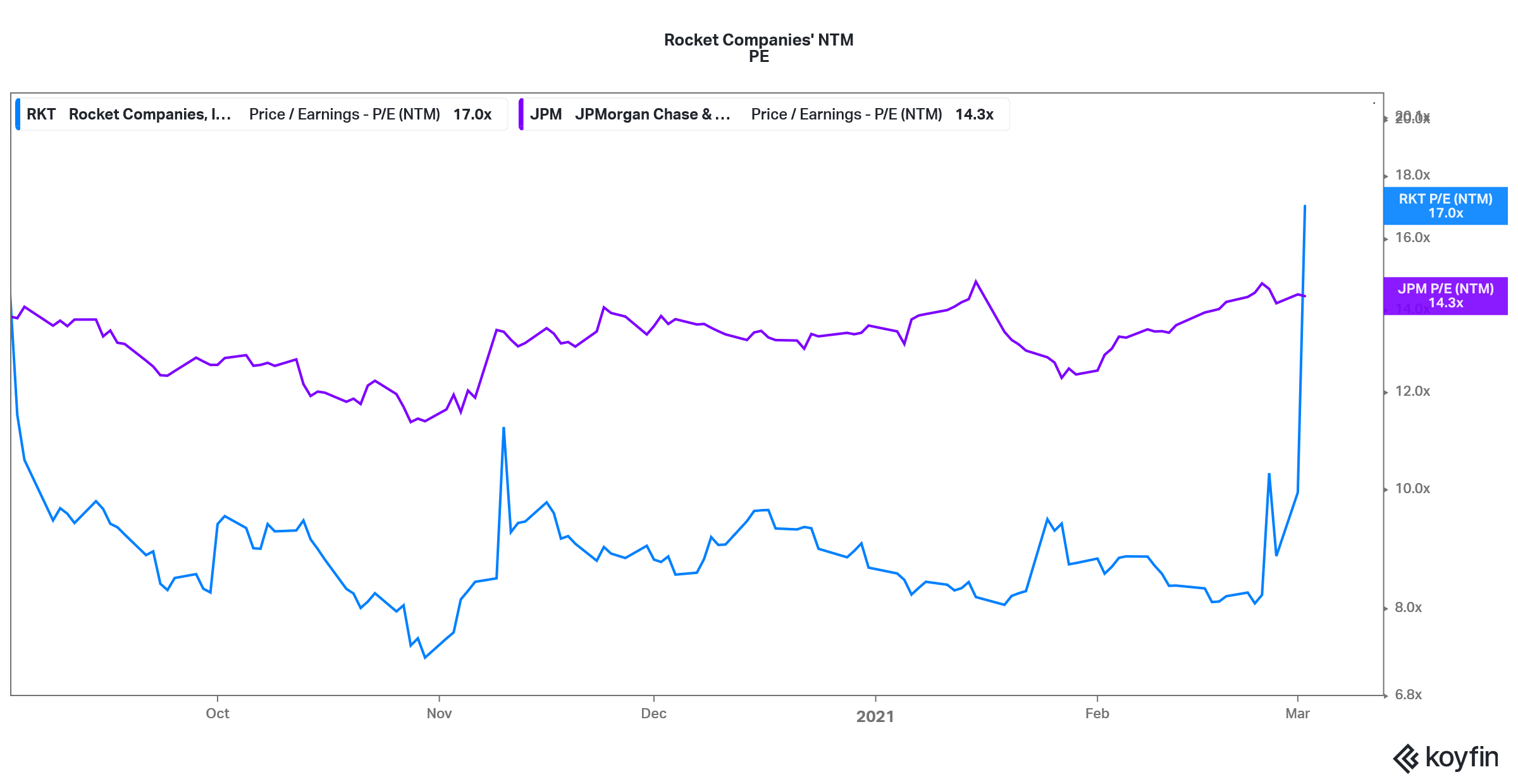 Article continues below advertisement
RKT stock's valuation multiples have expanded.
After the recent spike, RKT now trades at an NTM (next-12 month) PE multiple of 17x. The valuation multiples are above what it has traded since the IPO. That said, the company has posted stellar earnings in 2020, which were a record on both the top line as well as the bottom line. It rewarded shareholders with a $1.1 special dividend per share and also announced a buyback.
Is RKT stock the next GME?
RKT is a fundamentally strong company with a good growth outlook. However, after the pump from WallStreetBets, there are bound to be questions about whether it will fall sharply like GME, which at one point was trading at less than 10 percent of its peak.
Article continues below advertisement
RKT isn't GME (yet) and the spike is nothing compared to what we saw in GME and some of the other WallStreetBets stocks. Meanwhile, RKT stock was trading lower in pre-market trading on March 3, which suggests that the short squeeze might have run its course.
RKT's valuation multiples look quite reasonable and it might just see a rerating like a fintech company. While the stock might have bounced on the back of a short squeeze, it still looks like a good stock to hold for the long term.