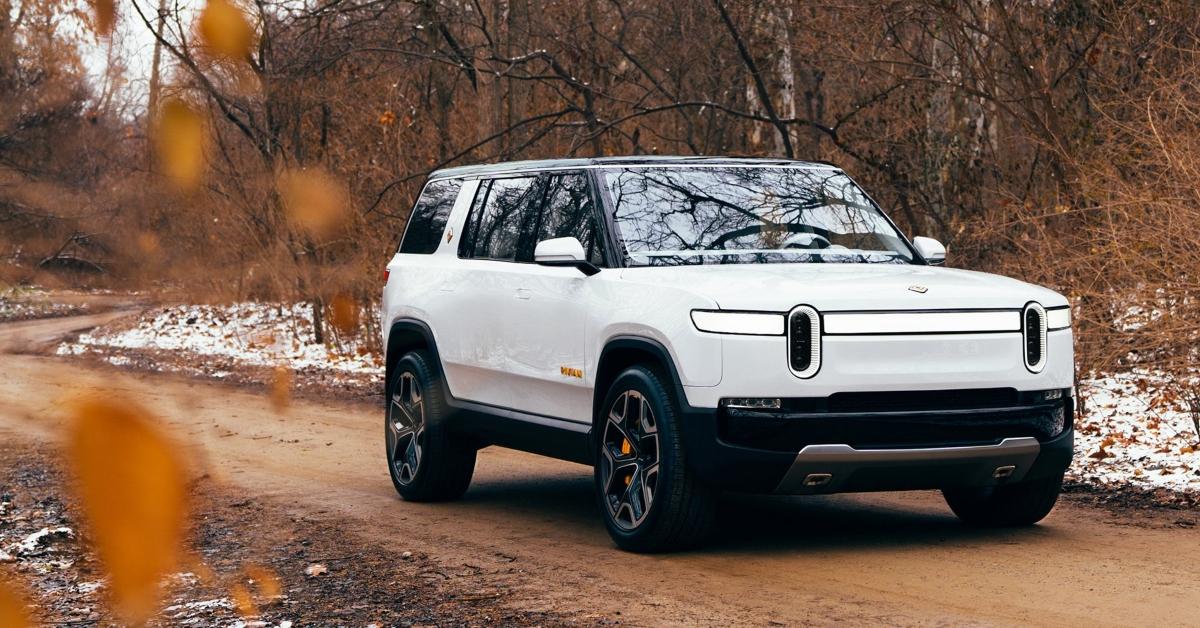 Rivian SUV Release Date Is Expected This Fall After COVID-19 Delays
Now that electric automaker Rivian has released its first R1T electric pickup, the Rivian SUV release date is soon to follow.
Article continues below advertisement
Rivian is expected to start delivering its R1S sport-utility vehicle sometime this fall. The Launch Edition of the R1S will be the only model available at first, reports Car and Driver. The price tag for the R1S Launch Edition SUV starts at $75,000. The company will eventually add more affordable Explore and more expensive Adventure models to its SUV lineup in 2022.
Rivian first electric pickup hit the roads in September.
Earlier this month, Rivian's first R1T electric pickup rolled off the assembly line at the company's Normal, Ill., production facility. The R1T truck has an EPA range of 314 miles, while the R1S SUV has a range of 316 miles.
Article continues below advertisement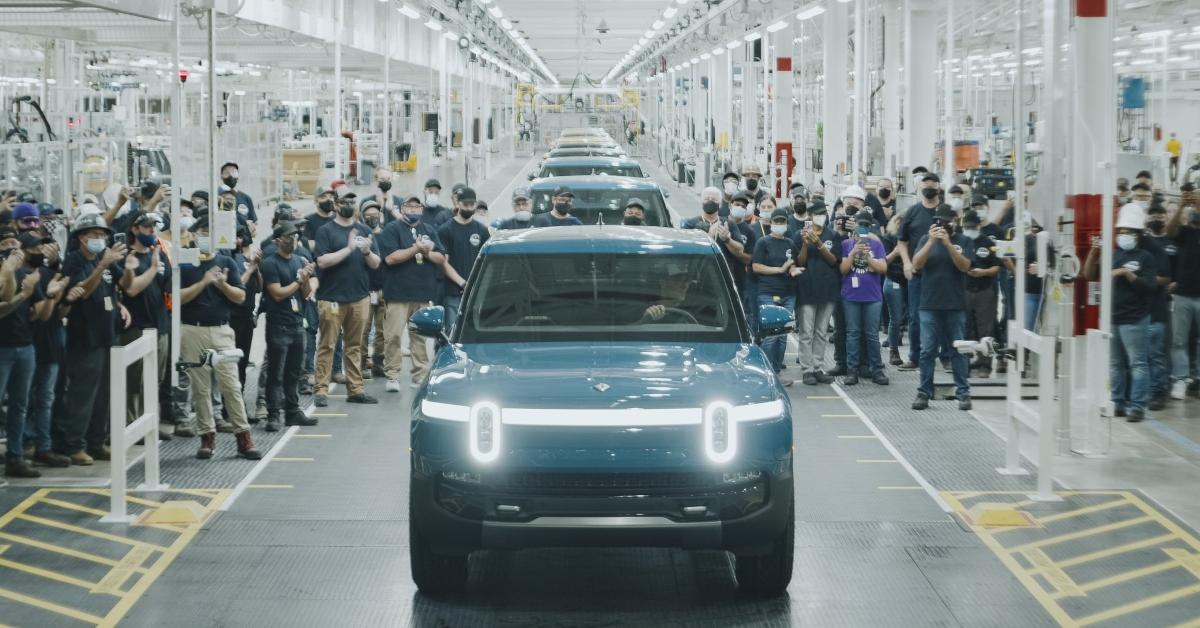 "After months of building pre-production vehicles, this morning our first customer vehicle drove off our production line in Normal! Our team's collective efforts have made this moment possible. Can't wait to get these into the hands of our customers!" tweeted Rivian founder and CEO RJ Scaringe.
Article continues below advertisement
Prototypes of the company's all-electric R1T truck and R1S SUV were first introduced in 2018 at the LA Auto Show. The R1T was supposed to hit the streets in July with the R1S soon after.
Rivian faced delays from the COVID-19 pandemic and chip shortages.
However, vehicle production was delayed due to the COVID-19 pandemic and the global chip shortage.
Article continues below advertisement
Scaringe notified the waiting customers in July about the production delays for the R1T, R1S, and commercial vans that Rivian is making for Amazon.
"We know you can't wait to get behind the wheel of your vehicle," Scaringe wrote. "We believe it is critical to both our long-term success and your ultimate satisfaction that the quality and robustness of our launch products truly sets the tone for what to expect from us as a brand."
Article continues below advertisement
Scaringe also said that the company plans to roll out a multi-city, multi-format program with Rivian charging sites and service centers in local communities across the country.
Article continues below advertisement
Rivian confidentially filed for an IPO in August.
In August, Rivian filed a confidential IPO to go public. According to Bloomberg, the company could see about $70 billion. Because the filing was confidential, all of the details and information the company filed with the SEC are kept under wraps until 15 days before the IPO.
Since it first started in 2009 as Mainstream Motors, Rivian has grown from just 600 employees to over 7,000 employees. The company has raised almost $11 billion in funding since 2019.
Article continues below advertisement
Rivian investors include Amazon and Ford Motor Company.
Amazon invested $700 million in Rivian for a fleet of 100,000 battery-powered delivery vans. Ford Motor Company also invested $500 million in the company and entered into a collaboration agreement for using Rivian's platform for a Ford brand EV vehicle.
Rivian's EV vehicle business also got a boost from the Biden administration. In an August executive order, President Biden said that by 2030 he wants 50 percent of all new vehicles on U.S. road to be zero-emission vehicles.