Fed Vice Chair Richard Clarida Resigns Amid Trading Controversy
Richard Clarida was a beloved economist before being accused of insider trading. The Vice Chair of the Federal Reserve announced on Jan. 10 that he's stepping down from his role. His position was set to expire later in January anyway. What's Clarida's net worth?
Article continues below advertisement
Richard Clarida
Economist
Net worth: $20 million–$50 million
Richard Clarida holds investment assets that are valued between $20 million and $50 million.
Clarida is expected to return to teaching economics at Columbia University, an institution that he has taught at for decades even when he served other federal roles. President Joe Biden has nominated Fed Governor Lael Brainard to take Clarida's role and become vice chairwoman.
Article continues below advertisement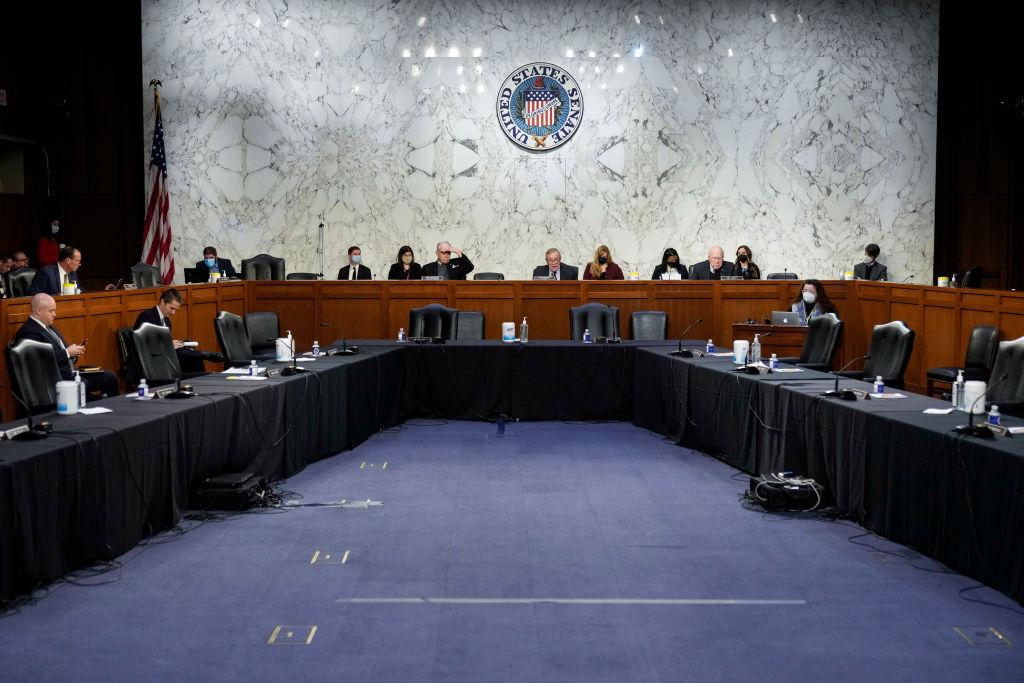 Who's Richard Clarida?
Clarida is one of the most recognized economists in the world. He has helped banks and other financial institutions across the globe.
Article continues below advertisement
Before becoming Fed Chair Jerome Powell's trusted adviser, Clarida started his journey in economics by attending the University of Illinois and receiving an undergraduate degree in economics. He attended Harvard University for graduate studies and earned a Master of Arts and a Doctor of Philosophy degree. Clarida became a professor at Columbia University in 1988.
Throughout his federal and political careers, Clarida still taught economics at Columbia University and was a chairman of the school's Department of Economics.
Article continues below advertisement
While teaching in his early years, Clarida published many research and scholarly articles. He contributed some of his research to Yale University's Cowles Foundation, which is one of the most recognized economic research institutions in the country. He also served as an economic adviser to former President Ronald Reagan while still teaching.
As Clarida reported his findings, it caught the eyes of institutions, politicians, and other large figures around the world. Clarida specialized in research of monetary policy, interest rates, and more.
Article continues below advertisement
Some of the world's largest financial institutions invited Clarida to meetings including the European Central Bank, the Bank of Japan, and the Federal Reserve. The Fed Reserve started to like Clarida and his monetary policy ideas. He joined the U.S. Department of the Treasury for Economic Policy and served as an assistant secretary from 2002 to 2003.
Clarida became the Vice Chair of the Federal Reserve in September 2018 after being recommended by former President Donald Trump. He built a close relationship with Powell. Clarida implemented various monetary policies and strategies throughout his tenure. When the Fed held its first-ever public review of the country's monetary policy framework, Clarida was appointed to lead the review, which the Fed claimed was monumental.
Article continues below advertisement
Richard Clarida was involved in a stock trading controversy.
During the early stages of the COVID-19 pandemic in February 2020, Clarida engaged in trading that many people thought was suspicious. On February 24, 2020, Clarida sold shares in multiple funds as many securities fell in value.
Article continues below advertisement
Three days later on Feb. 27, he repurchased the shares—a day before the Federal Reserve announced its COVID-19 relief program. Clarida described it as a pre-planned portfolio rebalancing, but others claim that the short span in the trading activity doesn't sound pre-planned. People think that the trading was done with the knowledge that the relief program would be announced the day after and securities' prices would increase.
What's Richard Clarida's net worth?
According to The Wall Street Journal, Clarida holds employee-related assets that are valued between $9 million and $39 million. He also holds between $12 million and $54 million in other types of assets. So, it's safe to assume that his net worth is at least $20 million.