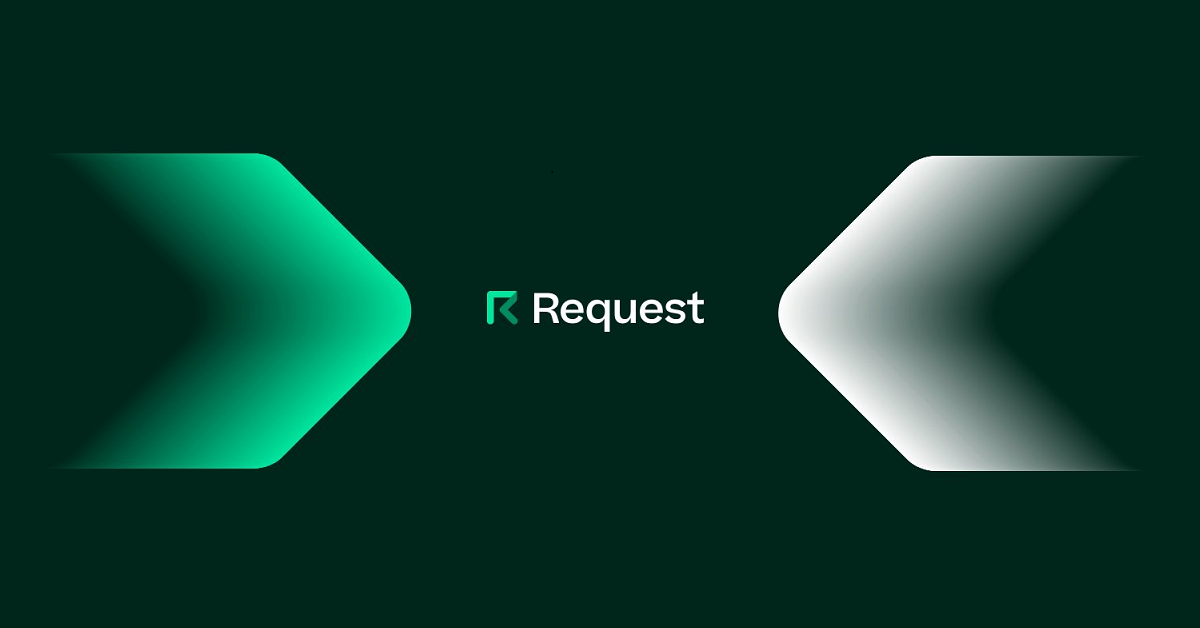 How REQ Crypto's Price Could Go From $0.35 to $5 Before 2025
Request Network (REQ) crypto has exploded and some investors wonder why it's going up. The altcoin has gained about 50 percent in the past 24 hours to trade at about $0.35. It's up more than 400 percent over the past week. What's REQ crypto's price prediction?
Article continues below advertisement
While there isn't a shortage of cryptocurrencies to invest in, not all of them will turn out to be good investments. Some are associated with projects seeking to solve major problems for the world, while many are simply jokes that might not stick around for long. To gauge whether the REQ token could be a good investment, you need to assess its price prediction and also understand the project.
What's Request Network (REQ) crypto and how does it work?
Request Network is a payment-focused blockchain company comparable to Ripple, Stellar Lumens, and Alchemy Pay. It offers a blockchain-based invoicing service that simplifies requesting and receiving payments. The REQ token is used to access Request Network services.
Article continues below advertisement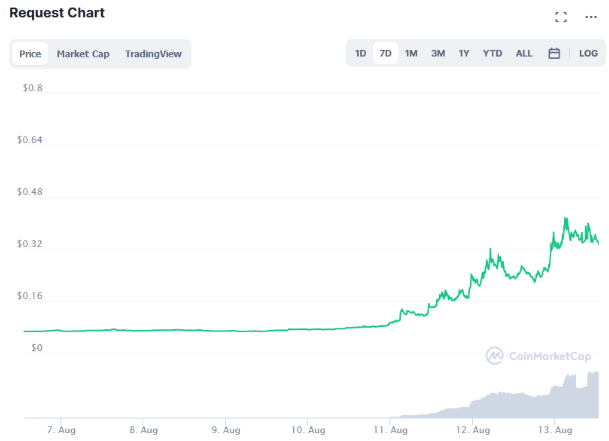 Why REQ's price is going up
The crypto's latest spike is linked to several factors. First, REQ's token surged follows its Coinbase listing. REQ token started trading on Coinbase on Aug. 12. Fans are excited that the crypto is going to enjoy significant investor exposure, which could boost its demand and value. As the largest crypto exchange in the U.S., Coinbase has become the favorite platform for institutional investors to make their huge crypto purchases.
Article continues below advertisement
Investors are also excited about Request's deal with Fuse Network. Recently, Request announced that businesses using the Fuse payment platform will use its automated invoicing tool to save time and costs in processing payments.
Request's transaction milestone announcement has spurred more interest in its REQ token as an investment. Request Network recently revealed crossing $100 million in transaction volume and reaching more than 600 business customers.
Article continues below advertisement
How many REQ crypto tokens are there and is the supply capped?
For investors seeking cryptocurrencies with capped token supplies that offer automatic protection against inflation, Request crypto is worth a look. There are just under 1 billion REQ tokens in circulation and that's the maximum supply.
Is REQ crypto a good investment?
The major reason you might be interested in REQ token's price prediction is to evaluate if the crypto is a good investment. First, some investors have made good money with the crypto considering its more than 1,000 percent gain in 2021.
Article continues below advertisement
The best outcome has been to those who bought the dip in March 2020 when REQ price plunged to what still stands as its all-time low. Those investors have seen their money grow more than 7,400 percent at the current REQ price.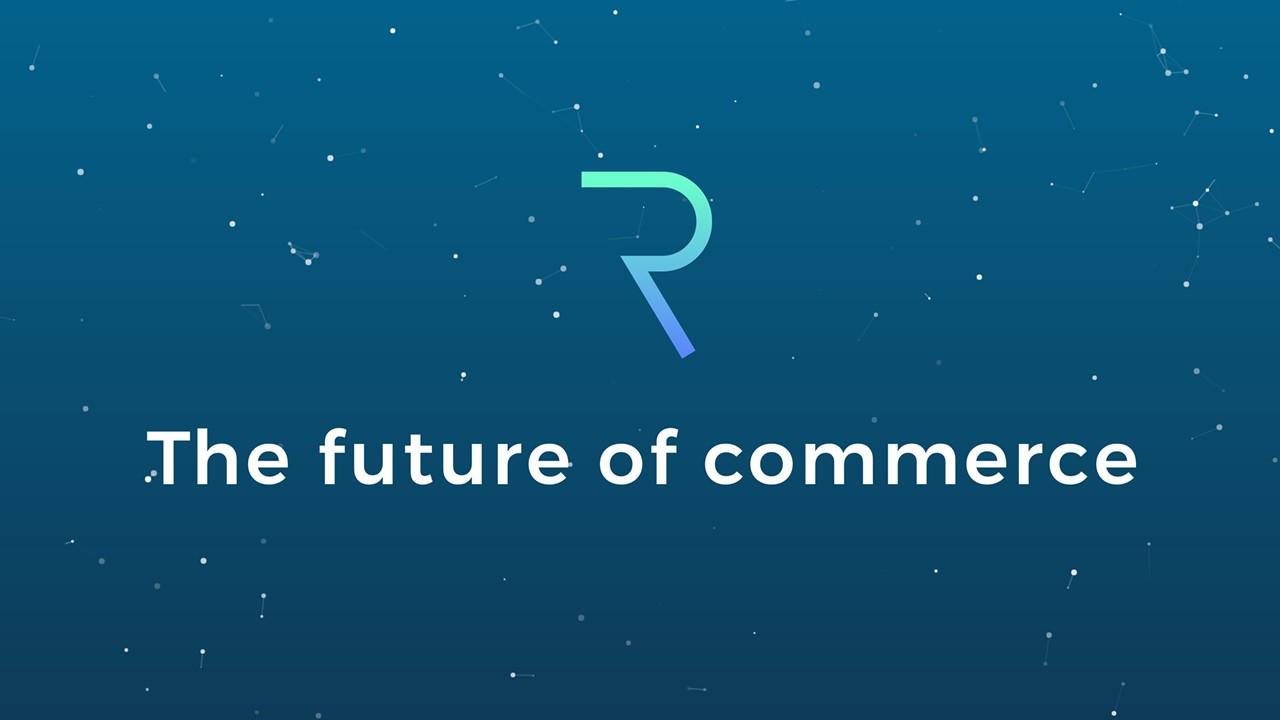 Article continues below advertisement
Can investors still count on REQ token to deliver good returns in the future? Request crypto looks to have tremendous growth opportunity ahead. It's out to disrupt the electronic invoicing industry that was worth $4.6 billion in 2019 and is on course to reach $24.7 billion by 2027.
Request Network's (REQ) price prediction
Although REQ's price has soared lately, the token still trades 70 percent below its all-time high of $1.18. That might look attractive to investors who might want to buy the dip. However, investors want to know what the future might bring.
Article continues below advertisement
Over the past year, the crypto's gains have averaged 50 percent per month. For the crypto to get back to its $1.18 peak before the end of 2021, it would need to gain 35 percent monthly on a compounded basis in the remaining period. Even if the crypto is only climbing at the rate of 5 percent per month on a compounded basis, REQ's price could be worth $5 before 2025.
While assessing REQ's price prediction, it helps to keep in mind that the crypto's recent rapid rise might lead to near-term selling as some investors rush to take early profits.
How and where can I buy Request Network (REQ) token
If you're impressed by REQ crypto's price prediction for the long term, you might want to consider buying it. In addition to Coinbase, you can also buy the REQ token on Bitfinex with the U.S. dollar. You can convert Bitcoin, Ethereum, and other cryptocurrencies into the REQ token on KuCoin, Binance, Huobi, and Gate.