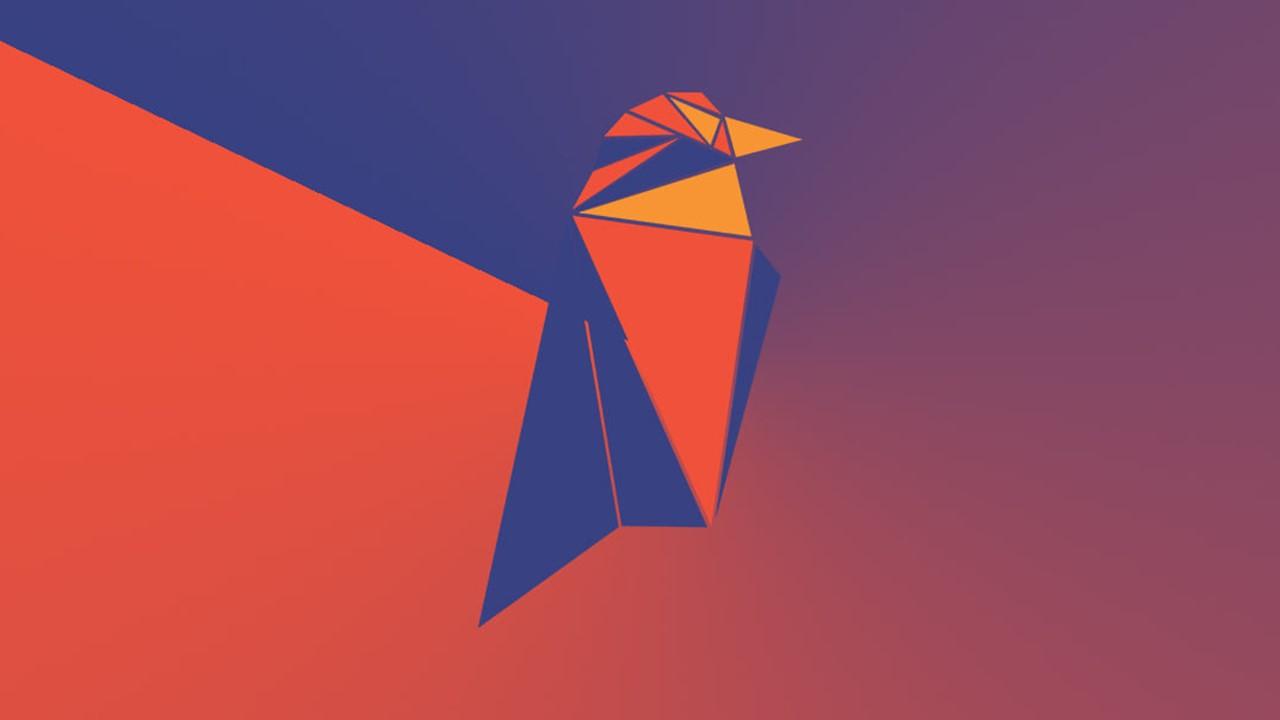 Why Is Everyone Talking About Ravencoin (RVN) and Is It a Good Buy?
You might have noticed that many investors are talking about Ravencoin (RVN) on Reddit and other forums. If you're keen on finding the next cryptocurrency to explode, you might also be interested in Ravencoin's price prediction and understanding why it has soared. Currently, the crypto trades under $1.
Article continues below advertisement
Since Bitcoin, thousands of cryptocurrencies have launched and more continue to come. Many cryptos are focused on serious projects solving real problems, while others are simply jokes that might not be here for long. To find out if Ravencoin is a good investment, it helps to know why it exists and what the future might bring.
What is Ravencoin and how does it work?
Ravencoin is among the many Bitcoin forks. Launched in 2017, Ravencoin is a blockchain that's focused on asset transfers. It can be used to transfer assets like stocks, gold, and fiat money.
Article continues below advertisement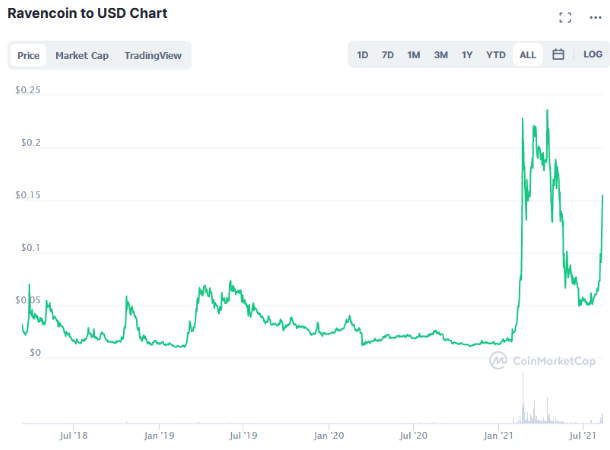 The team behind the crypto includes former Morgan Stanley executive Bruce Fenton. Some executives at online retailer Overstock are also involved in the project. The RVN coin is the official cryptocurrency for conducting transactions on the Ravencoin platform.
Article continues below advertisement
Why Ravencoin is rising
Ravencoin's price has nearly tripled over the past month and has climbed more than 1,000 percent since January. As the crypto market becomes crowded with all sorts of coins and tokens, some investors are taking a step back to scrutinize their options to pick the best. Ravencoin has caught the attention of many long-term investors because of its promising technology.
How many Ravencoin tokens are there and is the supply capped?
Similar to Bitcoin, whose technology it's based on, Ravencoin has a fixed maximum supply. There are 9.4 billion RVN coins in circulation currently, representing 45 percent of the crypto's maximum supply of 21 billion coins.
Article continues below advertisement
Ripple, Stellar Lumens, and FET crypto also have a fixed token supply. Many risk-averse investors are drawn to cryptos with capped supply because they offer an automatic shield from inflation. Some crypto projects tackle inflation through token burns.
Is Ravencoin a good investment?
Ravencoin has been identified as one of the most profitable cryptocurrencies to mine. The interest in Ravencoin mining has spiked since Ethereum miners' days are numbered. Ethereum is shifting to a PoS (Proof-of-Stake) system from a PoW (Proof-of-Work) model. The transition would make Ether coin mining obsolete.
Article continues below advertisement
An increase in Ravencoin mining should help draw more investor attention to the crypto and potentially drive its value up. A Coinbase listing, which fans are anticipating, could provide a major lift to Ravencoin's price. Coinbase is the platform used by large investors like Tesla to make their crypto purchases. Therefore, a listing on Coinbase significantly boosts a crypto's investor exposure.
The rise of DeFi and NFTs also bode well for Ravencoin's future considering its role in offering secure asset transfer.
Article continues below advertisement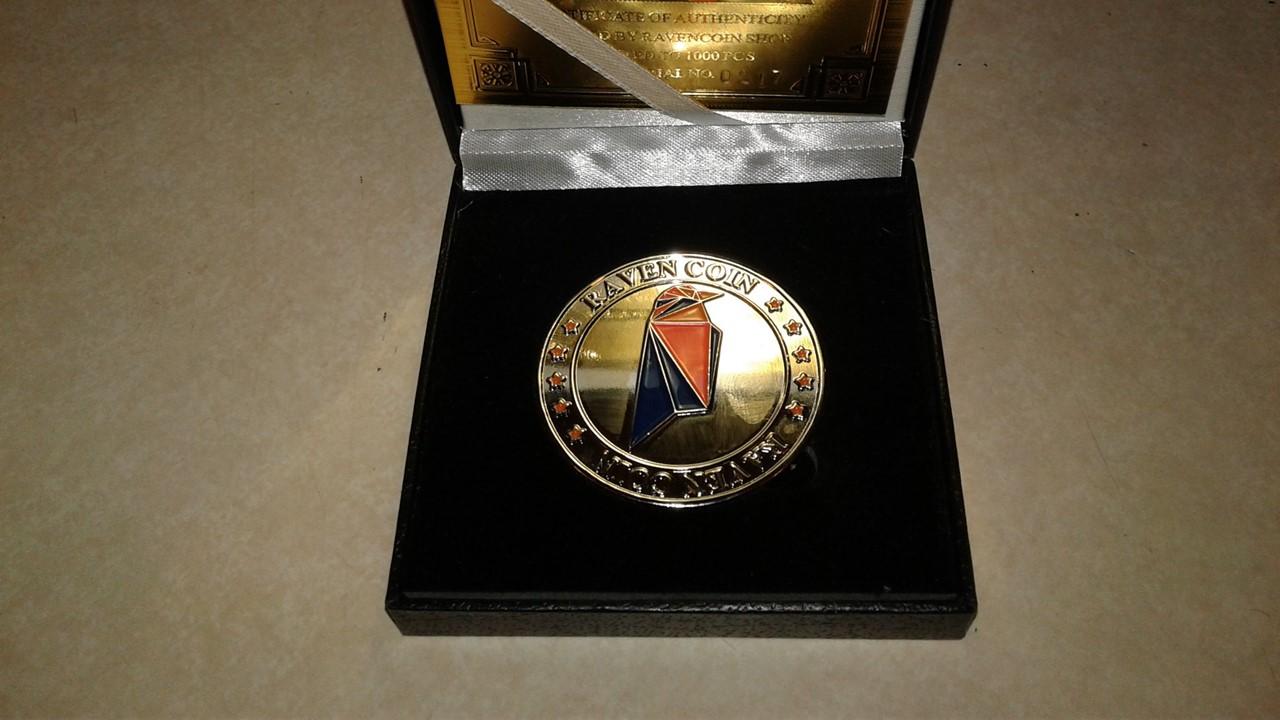 Ravencoin's price prediction
Investors wondering whether Ravencoin is a risk worth taking are turning to the crypto's price prediction. Although RVN coin has soared in 2021, it appears to have more room to run.
Article continues below advertisement
At its current price of about $0.15, the crypto still trades about 50 percent below its all-time high. Some investors might still be looking to buy the dip if they like the altcoin's price prediction.
For Ravencoin's price to get back to its $0.29 all-time high from the current level, it would need to gain 20 percent on a compounded basis in each of the remaining months. The altcoin's monthly gains have averaged 45 percent over the past year. Even if RVN coin's price is only climbing at a compounded monthly rate of 10 percent, it could reach $15 by 2025.
How and where to buy Ravencoin (RVN)
Although Ravencoin fans are still waiting for a Coinbase listing, you can buy the RVN coin on Binance and Bittrex with the U.S. dollar if you like the crypto's price prediction. You can also buy Ravencoin with other cryptocurrencies like Bitcoin and Ether on Huobi, Coinex, and Pionex.