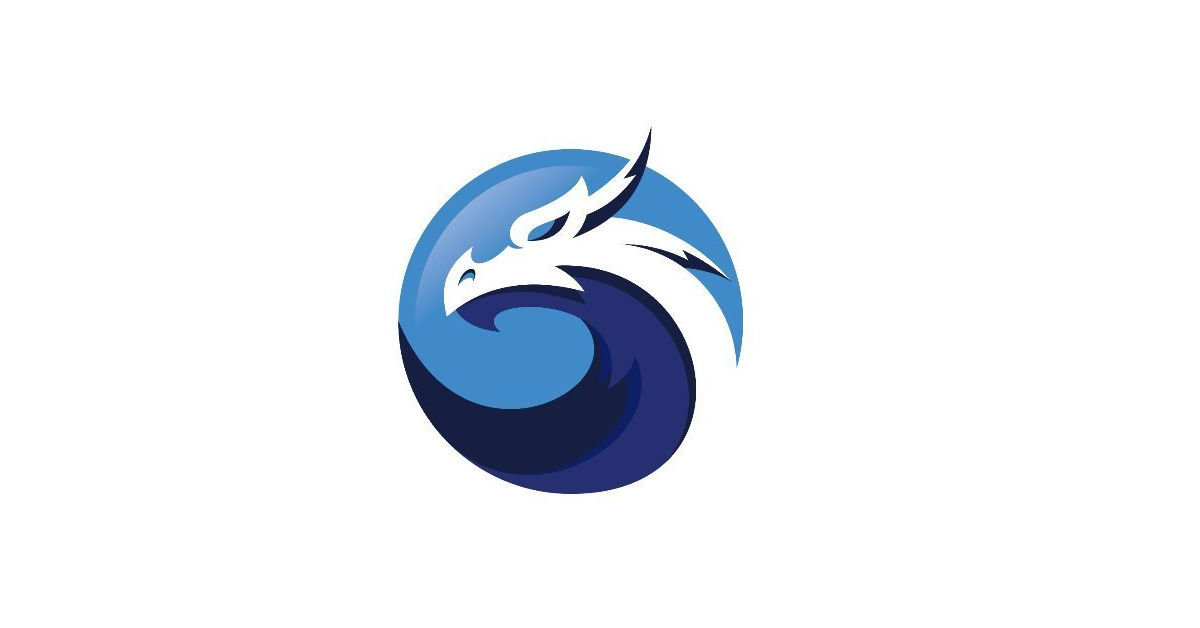 Why Is QuickSwap (QUICK) Rising?
By Ruchi Gupta

Dec. 29 2021, Published 8:29 a.m. ET
Investors are interested in QuickSwap's (QUICK) price prediction after the crypto spiked. Could the token reclaim its $1,600 peak in 2022? What could drive the altcoin in the new year?
Article continues below advertisement
Cryptocurrencies can be lucrative investments if you make the right pick. Investors have been seeking exposure to crypto projects associated with NFT, DeFi, the metaverse, and Web3. While some investors are drawn to blue-chip cryptos that cost thousands of dollars, others are going for penny cryptocurrencies that trade for under $5.
What's QuickSwap crypto used for?
QuickSwap operates a decentralized cryptocurrency trading platform similar to UniSwap, SushiSwap, and PancakeSwap. Transactions on QuickSwap are fast and cheap, making it a popular platform for traders looking to complete transactions quickly and at lower costs.
Article continues below advertisement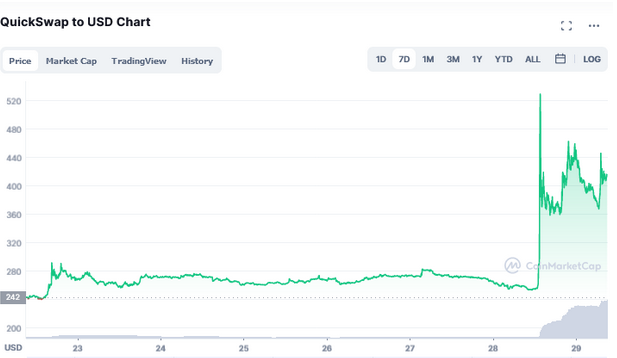 QuickSwap has its own token, QUICK, that facilitates transactions on the platform. The token has a maximum supply of 1 million units, with some 327,000 tokens already in circulation. It also gives holders the right to shape the project's future through participation in decisionmaking, and they can stake QUICK to earn passive income.
Article continues below advertisement
Why is QuickSwap rising?
QUICK rose more than 70 percent on Dec. 28, with gains topping 100 percent at some point. The spike followed the introduction of an additional staking opportunity for QUICK launched by StrongNode. Investors rushed to buy QUICK in hopes that the StrongNode staking program would boost demand for the altcoin.
Article continues below advertisement
Is QuickSwap (QUICK) a good investment?
As one of the leading marketplaces for swapping cryptocurrencies, QuickSwap gives investors exposure to the DeFi boom. Investors can also generate passive income through QUICK staking.
Article continues below advertisement
QuickSwap has partnered with Crypto.com in a program that lets investors purchase QUICK with fiat money at low fees for staking on the QuickSwap platform. Crypto.com aims to reach 1 billion users in 2022. The arrangement promises to bring more investors to QuickSwap and boost its token's value over time.
QuickSwap crypto's price prediction
At about $400, QuickSwap has pulled back more than 70 percent from its all-time high of about $1,600 reached in April 2021. The pullback has left QuickSwap's market cap at only $130 million, lower than UniSwap's, PancakeSwap's, and SushiSwap's market caps of $12 billion, $3 billion, and $1.1 billion, respectively.
As more investors bring their money to cryptocurrencies in pursuit of superior returns and portfolio diversification, QuickSwap should see more activity in 2022. That activity could help the crypto reclaim its $1,600 peak and reach another record high.