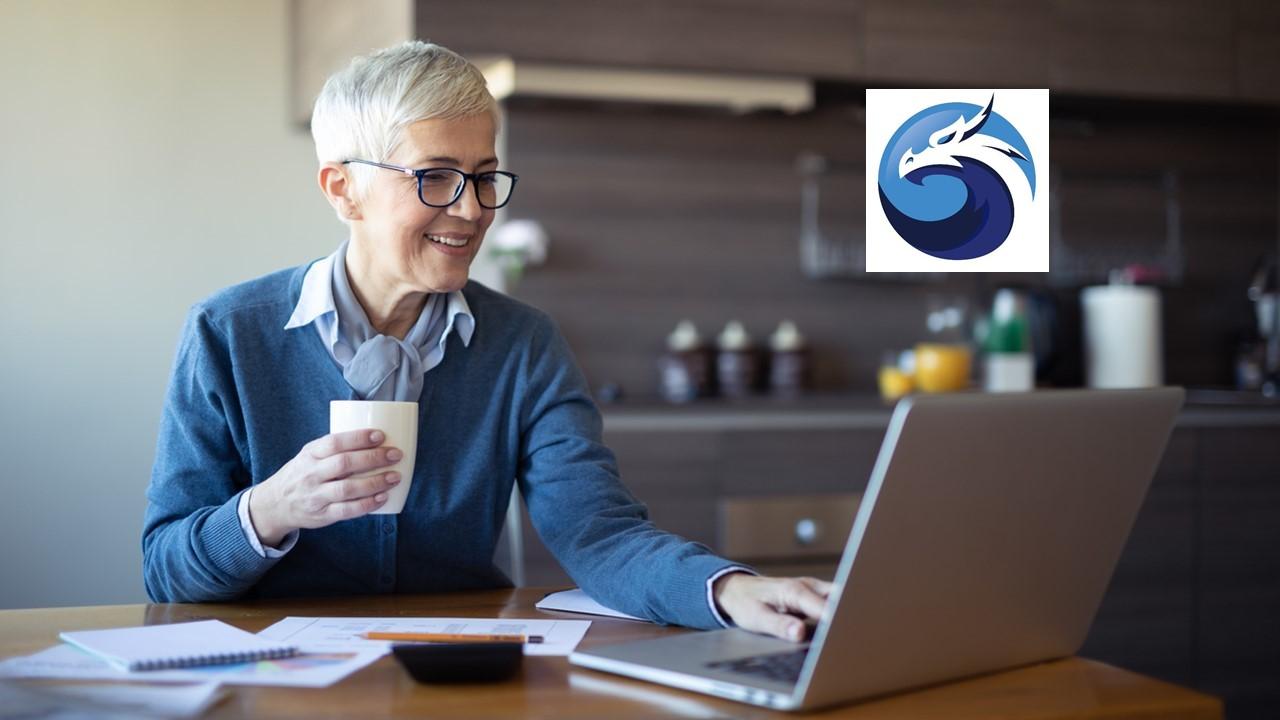 Why QuickSwap's Native Token QUICK Is a Good Bet for Investors
A decentralized exchange (DEX) based on Ethereum and powered by Polygon Network's layer 2 solution infrastructure, QuickSwap provides quick exchanges at a very low cost. By utilizing layer 2 for transactions, QuickSwap users will be able to trade any ERC-20 assets quicker than other competitors and at a fraction of the cost. With its own protocol governance token, QUICK, this low-cap coin is valuable in the cryptosphere.
Article continues below advertisement
Supported by the Polygon, formerly known as "MATIC," blockchain users must interact with the web3 application on the MATIC network. Since the network isn't on the commonly used Ethereum blockchain, users must bridge funds into the Polygon blockchain if they want to interact with the blockchain and utilize QUICK tokens.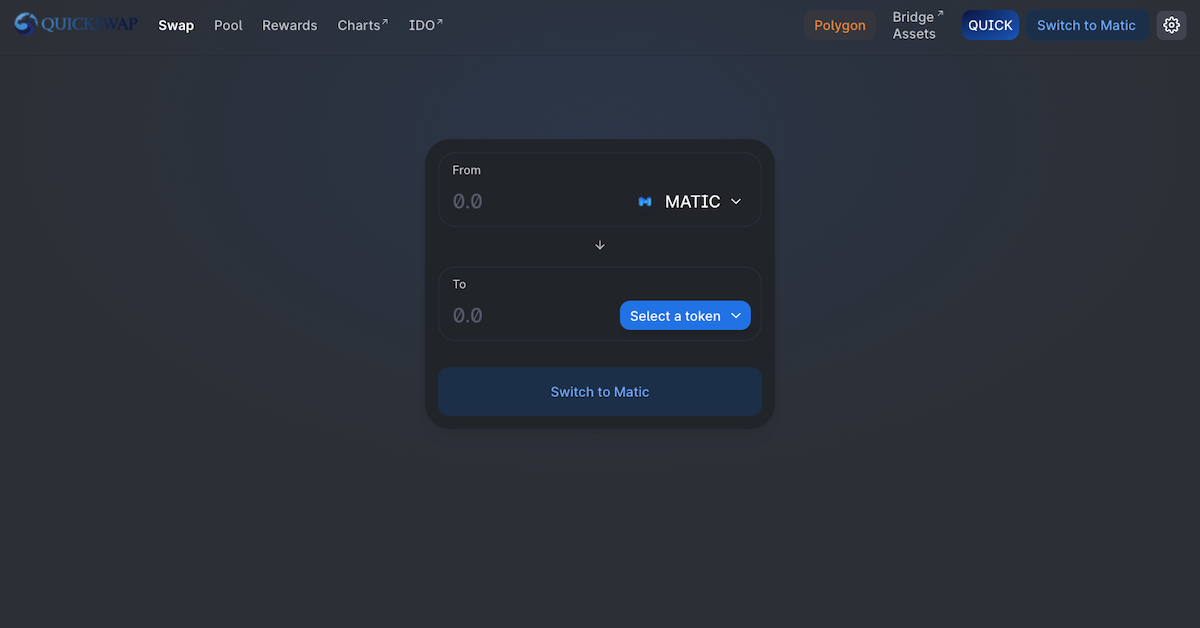 Article continues below advertisement
What is QUICK's price?
The native QUICK token is an ERC-20 token that underpins the QuickSwap platform. Launched in February 2021, the QUICK token increased by over 90 percent on its first day of trading. At the time of this writing, governance token QUICK is at $775.71, is down 4.9 percent in the last 24 hours, and has a trading volume of $43,256,500. The altcoin has a low cap of 1,000,000 and a total circulating supply of 361,000.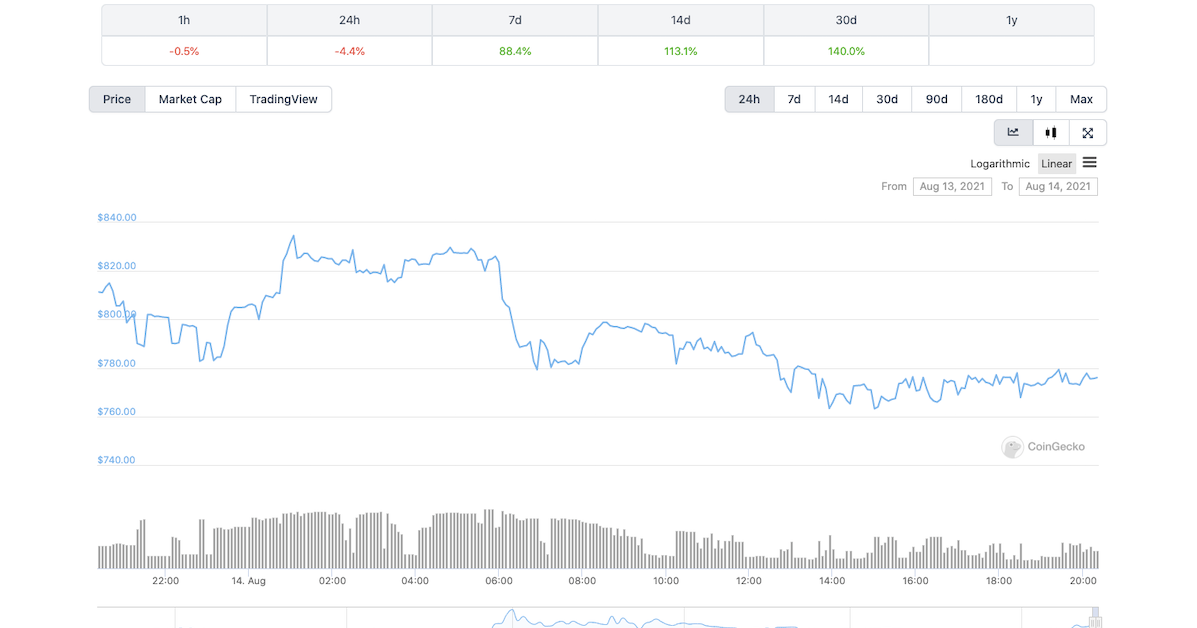 Article continues below advertisement
In April, QUICK hit its all-time high of $1,590.57 and stands about 51.1 percent down from that price. Given its low supply of tokens, its price point is susceptible to more volatile swings. In the last seven days, QUICK was at a low of $384.68 and a high of $831.48. There wasn't seed, private, or public funding for the QUICK token and 90 percent of the distribution of all QUICK tokens has been allocated to liquidity mining over the next four years. The protocol itself will be governed by holders of QUICK, which means that they will get to vote on QuickSwap's developments.
QUICK holders can also benefit from adding it into a liquidity pool. In depositing QUICK into the QuickSwap "Dragon's Lair" pool, users can earn Dragon's Quick (dQUICK) token rewards. At the time of this writing, the price of dQuick sits at $969.16. Similar to COMP tokens in the Compound protocol, dQuick tokens are rewarded to users to incentivize borrowing and lending on the platform.
Article continues below advertisement
What exchanges are QUICK listed on?
Currently, there are 14 QuickSwap exchanges where you can buy, sell, and trade QUICK including Crypto.Com, QuickSwap, and Coinbase Pro. You can buy QuickSwap with and USD fiat currency or any of the other 32 cryptocurrencies it can be exchanged with, including MATIC and Binance USD.
Article continues below advertisement
Is QUICK a good investment?
Since the Polygon Network is cheaper and faster to use than the Ethereum Network, swapping tokens and engaging in yield farming is extremely cost-effective on Quickswap. Some experts speculate that as more tokens become available through the decentralized exchange, there will be increased platform adoption.
Enabling users to potentially earn a passive income using and holding the QUICK token incentivizes users to become liquidity providers on QuickSwap. In doing this, users will receive LP tokens and a percentage of all transaction fees on the platform. Although similar to many other AMM (automated market models), the scaling solutions provided by QuickSwap mean that the gas fees for unstaking and receiving rewards are far lower than other AMMs on Ethereum. With these benefits and features, many experts predict that the value of this low cap coin will head towards an upward trend for some time to come.