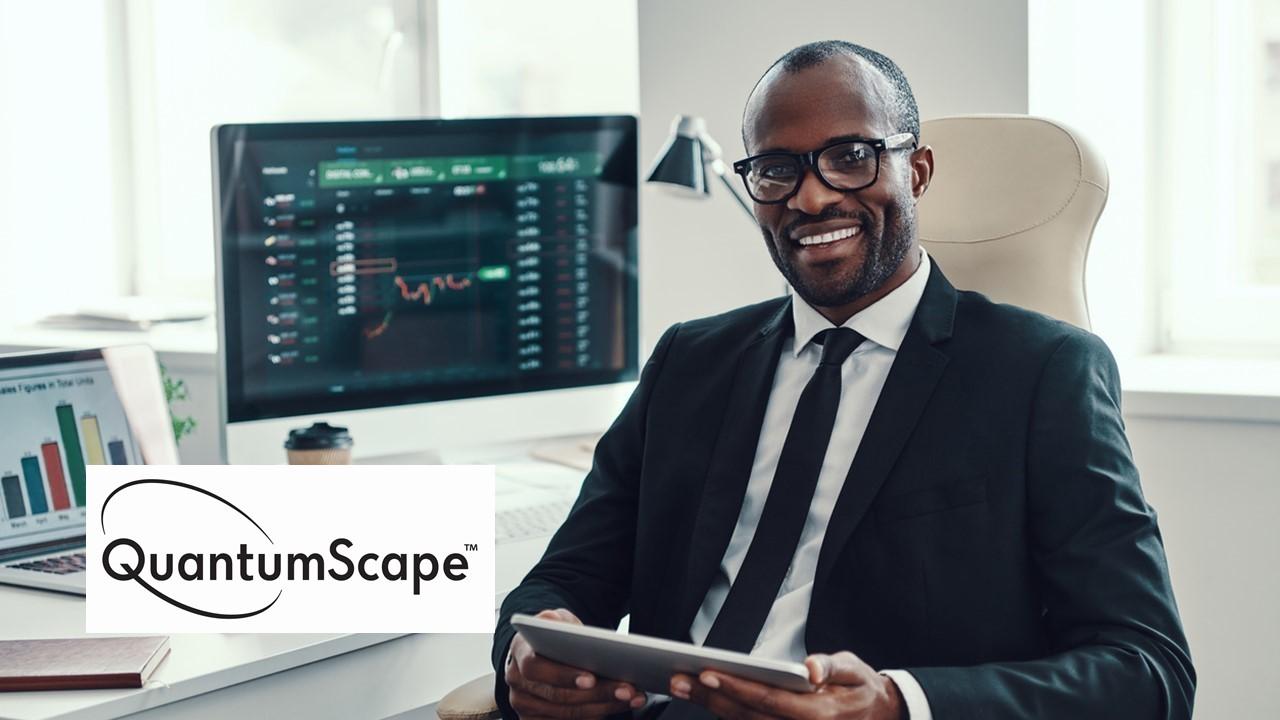 QuantumScape (QS) Stock Forecast: Could Make History With Volkswagen
The electric vehicle race is heating up with legacy automakers like Volkswagen and General Motors raising their game to take on pure-play EV (electric vehicle) stocks. The battery is the most crucial element in an electric car. Battery maker QuantumScape (QS), which listed in 2020 through a reverse merger, has risen sharply since the listing. What's the forecast for QS stock in 2021? Can the stock continue its uptrend?
Article continues below advertisement
QuantumScape is focusing on solid-state batteries. The batteries have a higher density, get charged quickly, and have higher life than the current liquid state batteries. From the perspective of an electric car buyer, this would mean a higher range, which would help allay range anxiety.
Article continues below advertisement
Solid-state batteries
Also, more shelf life and a lower charging time would help in the adoption of electric vehicles. If solid-state batteries can gain traction, it could be a key enabler of EV adoption. With its solid-state batteries, QuantumScape sees battery energy density rising to more than 500 Wh/kg. Speaking on QuantumScape, Tesla's co-founder J.B. Straubel said, "The company has an opportunity to redefine the battery landscape."
Volkswagen's partnership with QuantumScape
Volkswagen has invested in QuantumScape. The company has outlined an aggressive EV plan and expects to become the market leader by 2025. UBS expects Volkswagen's EV volumes to rise to 1.2 million in 2022 and match Tesla's volumes.
Article continues below advertisement
Taking a leaf out of Tesla's book, Volkswagen held a "Power Day" where it outlined plans for battery technology and the roadmap for vehicle electrification. Both Volkswagen and QuantumScape stocks surged as the markets cheered Volkswagen's EV plans.
Article continues below advertisement
QuantumScape to issue shares to raise capital
QuantumScape announced a stock offering and will offer 1.95 million shares. The company intends to use the proceeds to "build a larger QS-0 pre-pilot line than recently announced; to cover its full share of equity contributions to its joint venture with VW for the previously disclosed 20GWh expansion of QS-1 joint manufacturing facility; and for working capital and general corporate purposes."
The stock was trading sharply lower in pre-market trading on March 23 after announcing the share offering. Previously, Nikola tumbled amid reports that it plans to raise $100 million by selling shares. However, markets have sent Tesla stock higher due to reports of a capital raise.
Article continues below advertisement
Meanwhile, QS is just following many other companies including Tesla and NIO that raised capital by selling shares and capitalized on the surge in its stock price. The market reaction to QuantumScape's stock issue looks a bit unwarranted since it won't be a major dilution.
Article continues below advertisement
QuantumScape's stock forecast
Analysts have a bearish forecast for QS stock. According to the consensus estimates compiled by CNN Business, QS stock has a median target price of $55.50, which is a discount of 13.6 percent over its closing prices on March 22.
Among the four analysts covering the stock, two recommend a buy and two recommend a hold, respectively. The company only listed recently, so not many analysts cover the stock. However, more brokerages could start covering the stock soon.
Article continues below advertisement
Outlook for QS stock
QuantumScape's solid-state batteries can help redefine the EV industry. There's a big business opportunity for the EV battery market as the global automotive industry heads for a zero-emission future. QS even sees Tesla as a customer one day.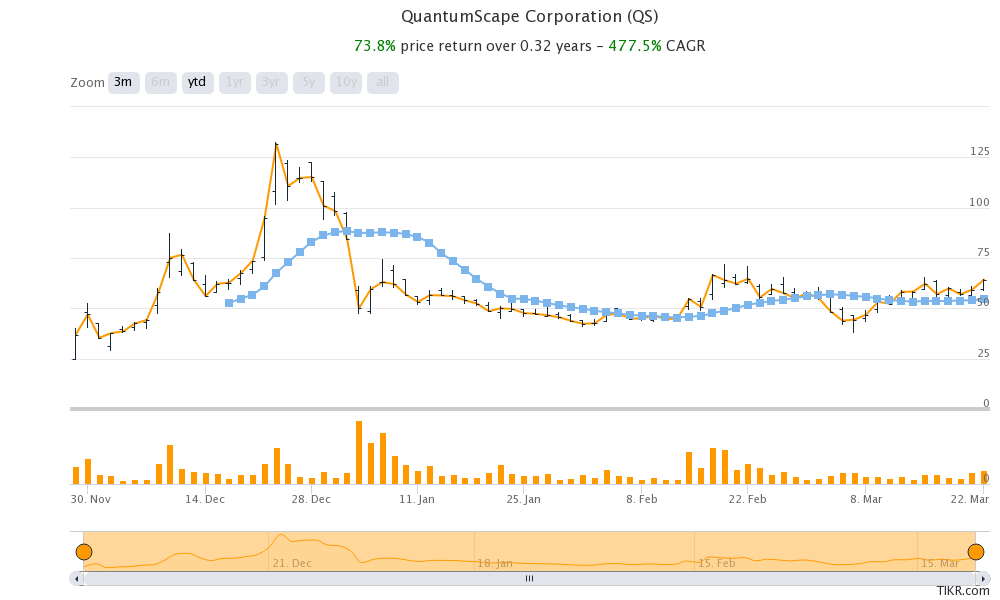 Article continues below advertisement
While it may be a far-fetched dream for now since Tesla is working on its battery technology, the outlook for QuantumScape and its solid-state batteries look positive. However, there are valuation concerns.
QuantumScape expects to start production in 2024, but it already has a market capitalization of $23.5 billion. At its peak, QS stock was valued at more than Ford. However, the stock has fallen by over 50 percent from the peaks amid the sell-off in all green energy stocks.