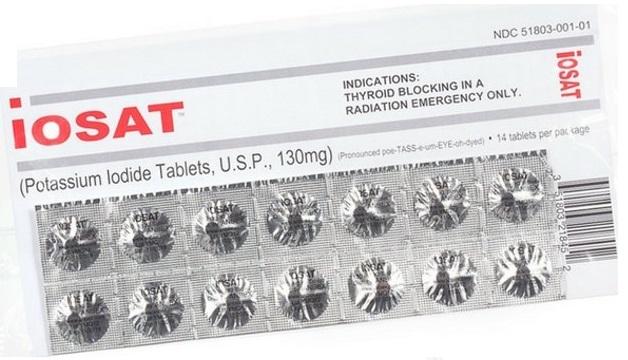 Why Is There a Potassium Iodide Shortage Amid the Russia-Ukraine War?
The ongoing Russia-Ukraine war has triggered a potassium iodide shortage. Why is there a shortage? Recently, the prices for potassium iodide have skyrocketed.
Until a few months ago, nobody would have thought of a nuclear threat looming over the world. However, the start of the Russia-Ukraine war has put nuclear reality on the map again. Amid the invasion of Ukraine, Russian President Vladimir Putin put Russia's nuclear force on high alert. In early March, Putin sent nuclear-armed Russian submarines and mobile missile units into military exercises. Many countries have taken notice of the nuclear threat. How's the potassium iodide shortage related?
Article continues below advertisement
Article continues below advertisement
Russia has the world's largest nuclear arsenal with more than 6,300 warheads. In comparison, the U.S. has about 5,800 warheads and France has almost 300 warheads.
Why is there a potassium iodide shortage?
The threat of a nuclear attack by Russia has triggered a surge in the demand for potassium iodide pills. So, what's the connection? In an event of nuclear fallout, there's a high risk of radioactive iodine (or radioiodine) being released into the atmosphere. The radioactive iodine can then be breathed into the lungs. While potassium iodide is an important chemical needed by the body, radioiodine can harm the thyroid gland because it's sensitive to radioactive iodine.
Article continues below advertisement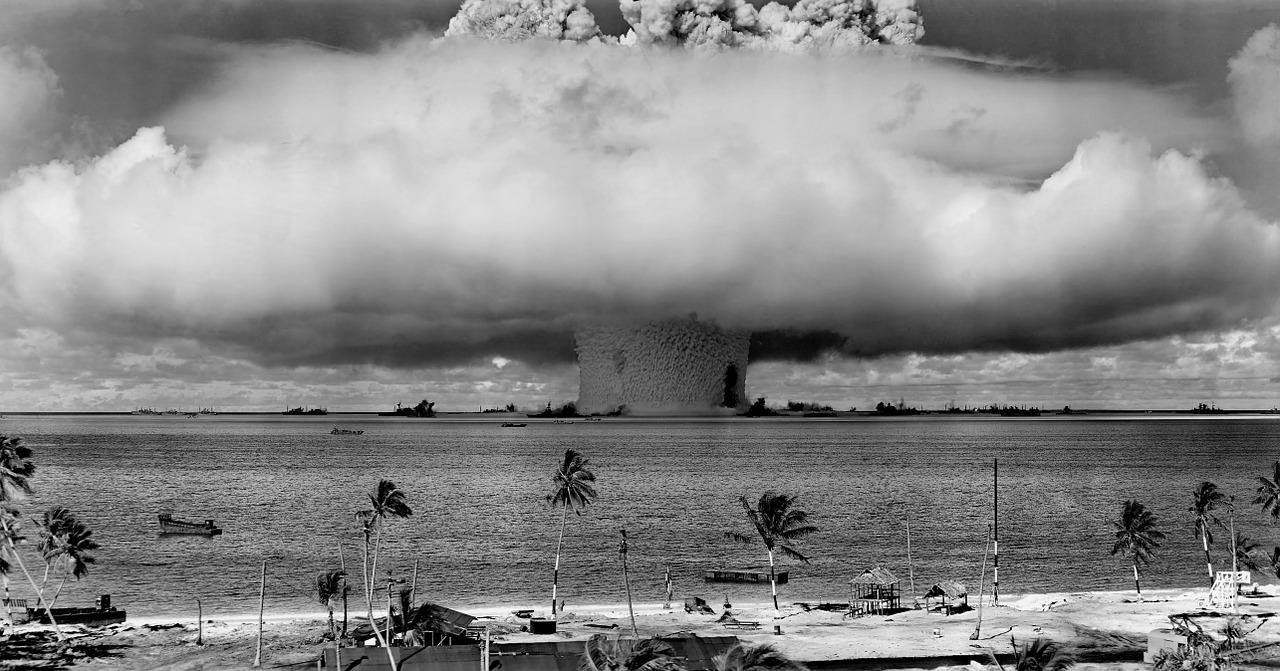 The thyroid is a butterfly-shaped gland at the front of the neck, which regulates many hormones in the body. It can't differentiate between potassium iodine and radioiodine and will absorb both. The absorption of radioiodine can have disastrous impacts on the body, including thyroid cancer. The potassium iodine pill can help saturate the thyroid gland and prevent it from absorbing radioiodine for a short period of time.
Article continues below advertisement
Article continues below advertisement
Potassium iodide prices have been skyrocketing.
The prices of potassium iodine have surged by more than 100 percent in recent days. Many suppliers have reported depleted inventories and many are out of stock. For example, Anbex has a message on its website showing that potassium iodide pills are out of stock. According to Troy Jones, the vice president of sales and marketing for Anbex, "The big run started on February 23 through February 28. We sold out of all the inventory we had."
Article continues below advertisement
According to CNN, four boxes of Thyrosafe potassium iodide tablets were listed on eBay for $132.50 on March 14. Another listing for a box of IOSAT 130 mg pills was selling for $89.95 each. The 14-pack box of the IOSAT tablets, made by Anbex, sell for $13.99 on the manufacturer's website.
Article continues below advertisement
The CDC has issued a warning about potassium iodide.
According to the CDC, while potassium iodide pills can protect the thyroid, they won't protect the other parts of the body from radioactive iodine.
Article continues below advertisement
Therefore, the CDC said, "People should take KI (potassium iodide) only on the advice of public health or emergency management officials. There are health risks associated with taking KI." Taking the pills preventatively can actually harm the body if radioactive iodine isn't present.
The CDC also elaborated that table salt and foods rich in iodine don't contain enough iodine to block radioactive iodine from getting into your thyroid gland. People shouldn't use table salt or food as a substitute for KI. People should only use products that have been approved by the FDA. The FDA has approved two different forms of KI (potassium iodide) — tablets and liquid.
Tablets come in two strengths, 130 milligrams (mg) and 65 mg. The tablets have lines on them so that they may be cut into smaller pieces for lower doses.