What's the Forecast for PLBY Stock After Playboy's NFT Announcement?
Playboy (PLBY) stock has gained over 26 percent on Apr. 22 amid optimism over its NFT (non-fungible token) announcement. What's the forecast for Playboy stock?
Article continues below advertisement
Playboy went public earlier this year through a merger with Mountain Crest Acquisition, a SPAC (special purpose acquisition company). This is Playboy's second stint on the public market after being private for almost a decade.
Playboy's NFT news
Playboy has partnered with Nifty Gateway to create original artworks based on Playboy's archive, which is reportedly vast. During Playboy's Q4 2020 earnings call, CEO Ben Kohn said, "Look, we have an unbelievable archive, 68 years. It is the 5,000 pieces of art we have, it's covers, it's photography. It is so deep and rich in what's in there."
Article continues below advertisement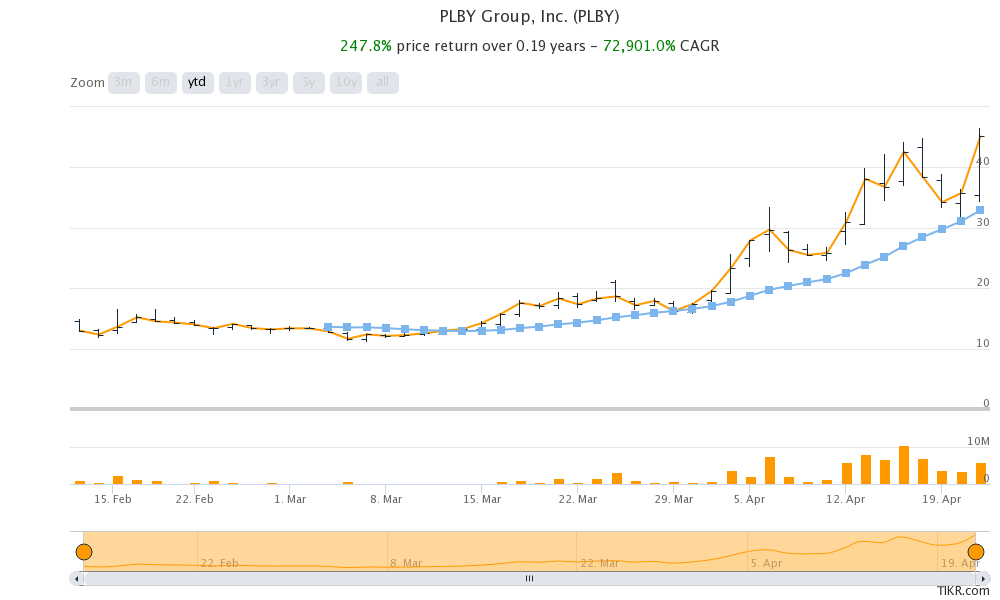 NFTs have been a prominent investing theme in 2021, and mere announcements about a company getting into the business have triggered buying sprees. In 2020, there was something similar with EVs (electric vehicles), as companies saw their stock surge on reports they were getting into the business. SPI Energy was a prime example: the little-known renewable energy stock soared after it announced a subsidiary to produce EVs.
Article continues below advertisement
What happened to Playboy stock?
Playboy stock has been rising on optimism over its NFT plans. The stock is now 350 percent above its SPAC IPO price of $10. Whereas almost all SPACs have seen a sell-off, Playboy stock hit a 52-week high on Apr. 21.
Article continues below advertisement
Playboy's stock forecast
Currently, no analysts cover Playboy stock, and we don't have a forecast. In fiscal 2020, Playboy reported revenue of $147.7 million, marking an 89 percent rise from 2019. The company reported EBITDA of $28.3 million.
Is Playboy stock a good investment?
Playboy's operating income was $19.6 million in 2020, and its net loss narrowed year-over-year to $5.3 million from $18.3 million. While many companies that have gone public through a SPAC are seeing massive losses, PLBY has positive operating profit and almost breakeven net income.
Article continues below advertisement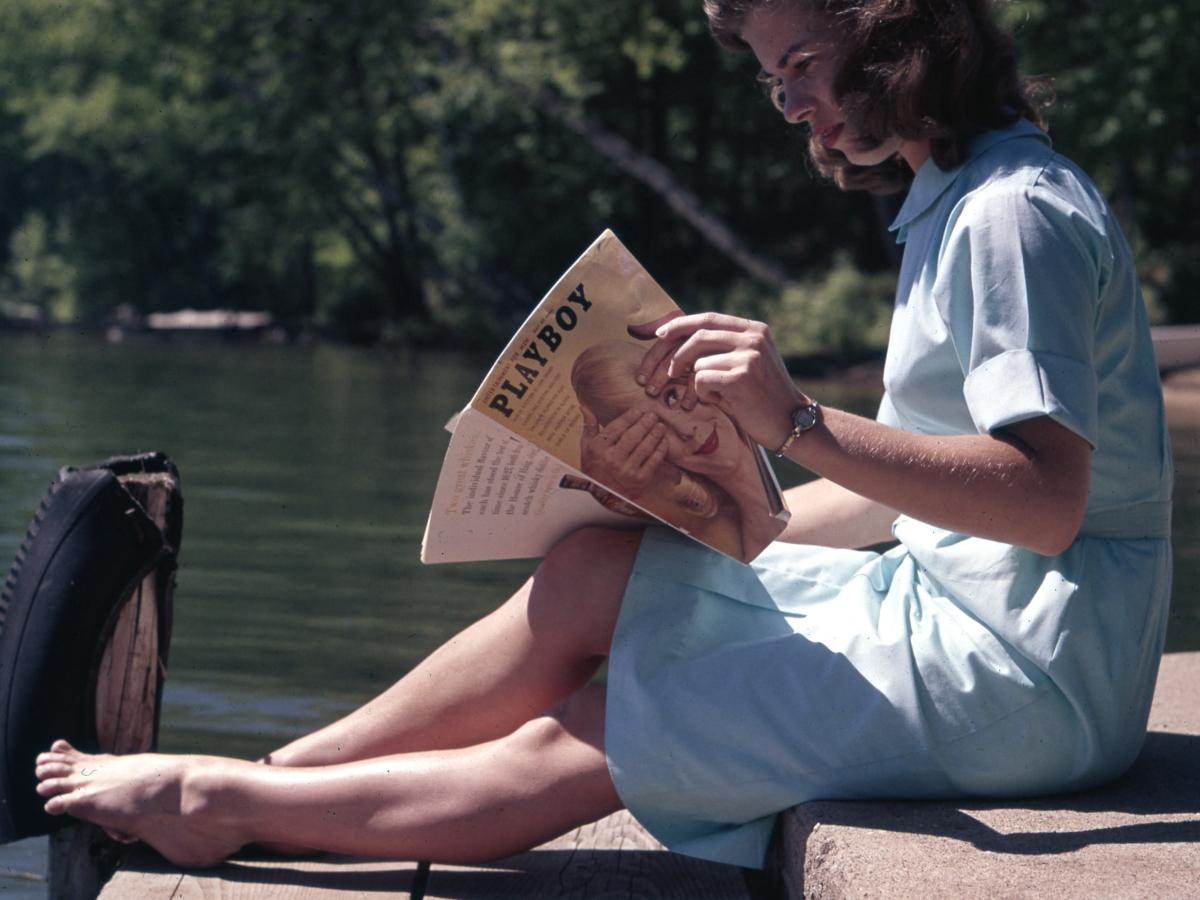 Playboy has been diversifying away from its legacy magazine business and transforming its brand. In Feb. 2021, it announced the acquisition of TLA Acquisition, which is the parent company of Lovers Stores, a vibrator, sex toy, and lingerie retailer.
Article continues below advertisement
Based on Playboy's market capitalization of $1.5 billion, its 2020 price-to-sales multiple is just over 10x. As that multiple looks high for Playboy, we could see the stock lose momentum after the NFT euporia dies down.
Article continues below advertisement
PLBY stock on Reddit
Playboy stock isn't very popular on Reddit. Retail traders on the platform have been instrumental in triggering short squeezes in Tilray, AMC Entertainment, and GameStop stocks. Most discussion on PLBY is related to optimism over the company's NFT plans.
How and where to buy Playboy NFTs
Not much information is available on when Playboy NFTs will be available and how and where you can buy them. However, reports suggest that the proceeds will be distributed in a 20 percent–80 percent ratio between Nifty and Playboy.