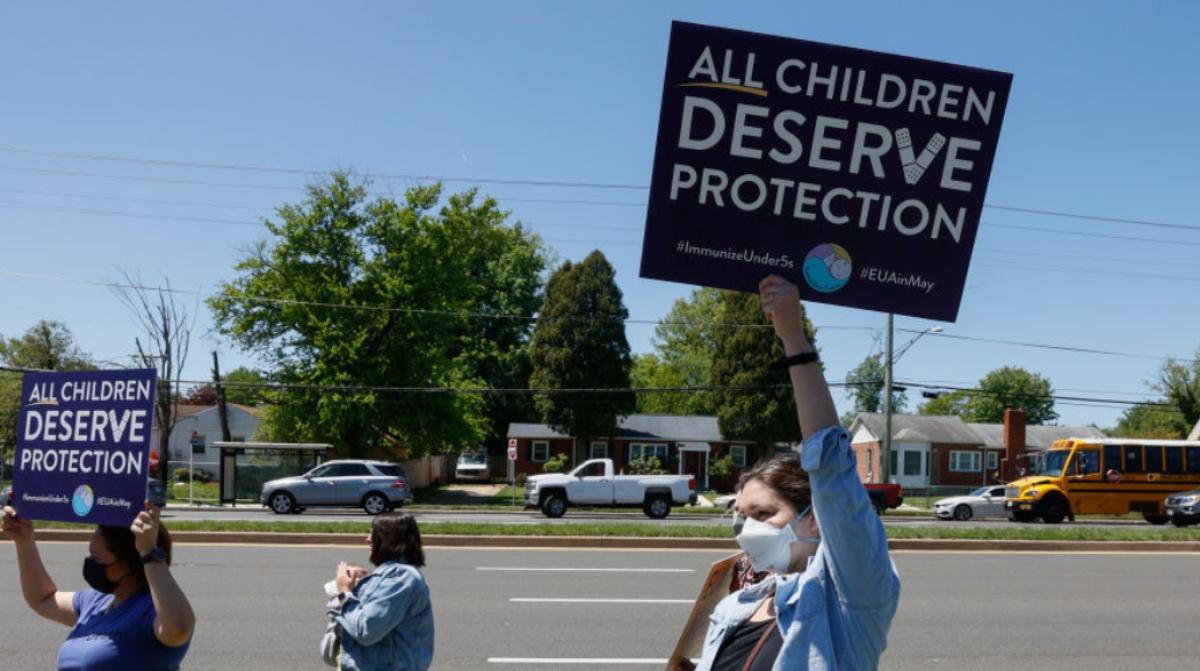 Explainer: Pfizer vs. Moderna COVID-19 Vaccines for Kids Under 5
At long last, parents with children under age 5 will be able to vaccinate them against COVID-19. About 18 months after the initial vaccines were approved for adults, the nation's youngest will be able to get the shots. Pfizer and Moderna have both received the FDA's approval, so how can parents choose which vaccine their kids get?
Article continues below advertisement
While people aged 5 and up have been eligible for Pfizer's COVID-19 vaccines for many months, Moderna's vaccine was just authorized for individuals between ages 6 and 17 this week, as well as for children aged 6 months and up. CNN reports that with the change, about 17 million children will be eligible for vaccination.
Which COVID-19 vaccine is more effective for children?
The New York Times reported that Dr. Peter Marks, the head of the FDA vaccine division, said that parents should be comfortable with either of the vaccines for their children. The FDA says that boosters will likely be needed at some point for either vaccine.
Article continues below advertisement
Several pediatric and vaccine experts have said that it's difficult to compare the two vaccines because they were studied in different ways. For example, Dr. Kristin Moffitt, a Boston Children's Hospital physician, said, "I don't think there is convincing enough data to say one is better than the other."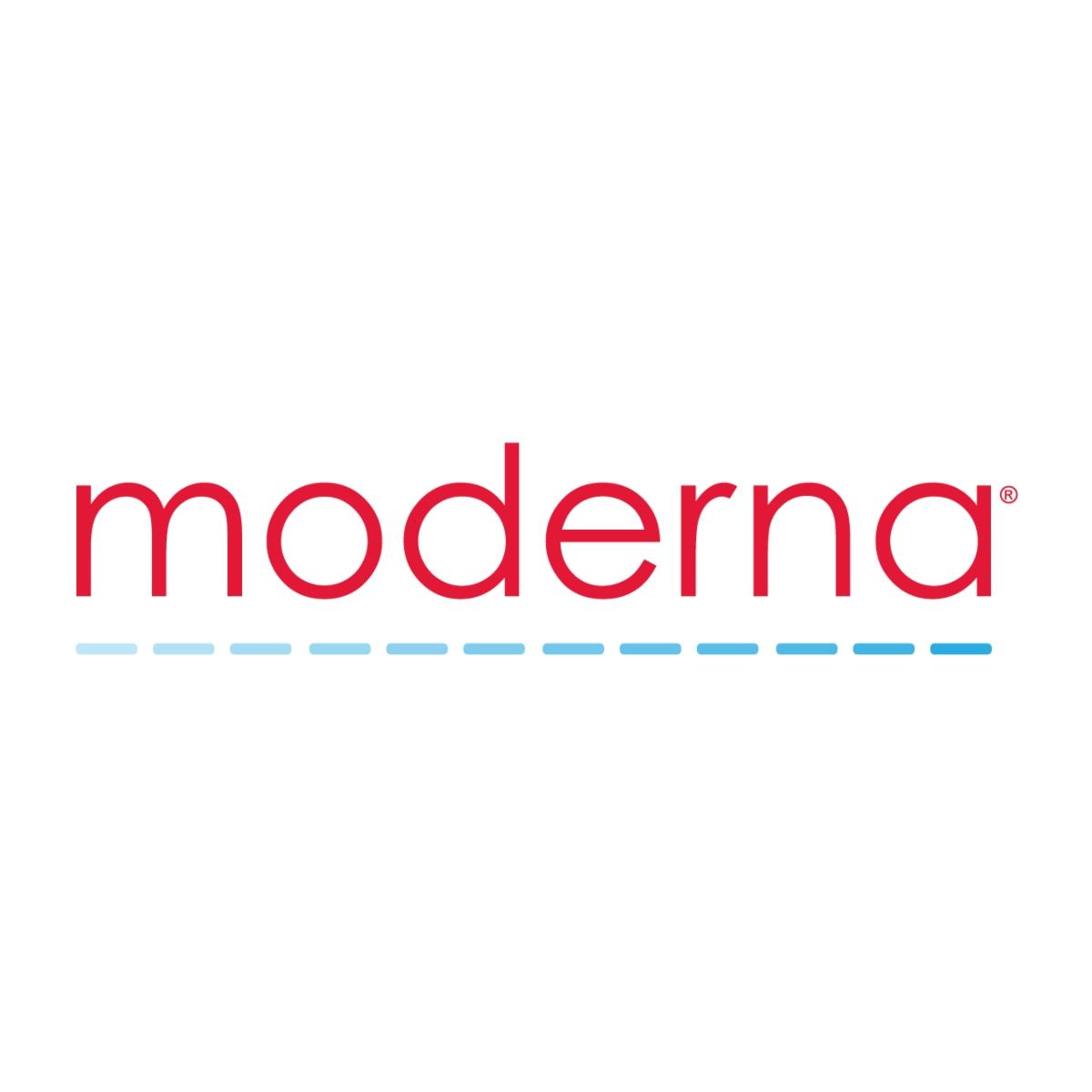 Article continues below advertisement
For parents who want their children to be fully protected faster, Moderna is best because it's only two doses, four weeks apart. Pfizer's vaccine requires three doses, nearly three months apart in total.
However, the Pfizer-BioNTech vaccine has been approved for children aged 5 and up for months, which might offer greater confidence to parents than Moderna. (No one under 17 has been able to get the Moderna shot until this latest FDA decision.)
Article continues below advertisement
The effectiveness of the shots differs. Pfizer's vaccine was 80 percent effective at disease prevention based on limited data. Moderna's shot had 51 percent effectiveness in children 6 months to 2 years, and 37 percent effective in children from age 2–5.
The options are two shots with Moderna or three shots with Pfizer.
Moderna's vaccine for young children consists of two shots and is intended for children aged 6 months through 5 years. Pfizer's vaccine requires three doses and is for children 6 months through 4 years old (age 5 was the previous cutoff for Pfizer eligibility).
Article continues below advertisement
Following the FDA's decision, a panel from the CDC is meeting on June 17–18 to decide whether to give its approval. Director Rachelle Wallensky will need to give her recommendation as well, and then vaccines may be available for young children within a week.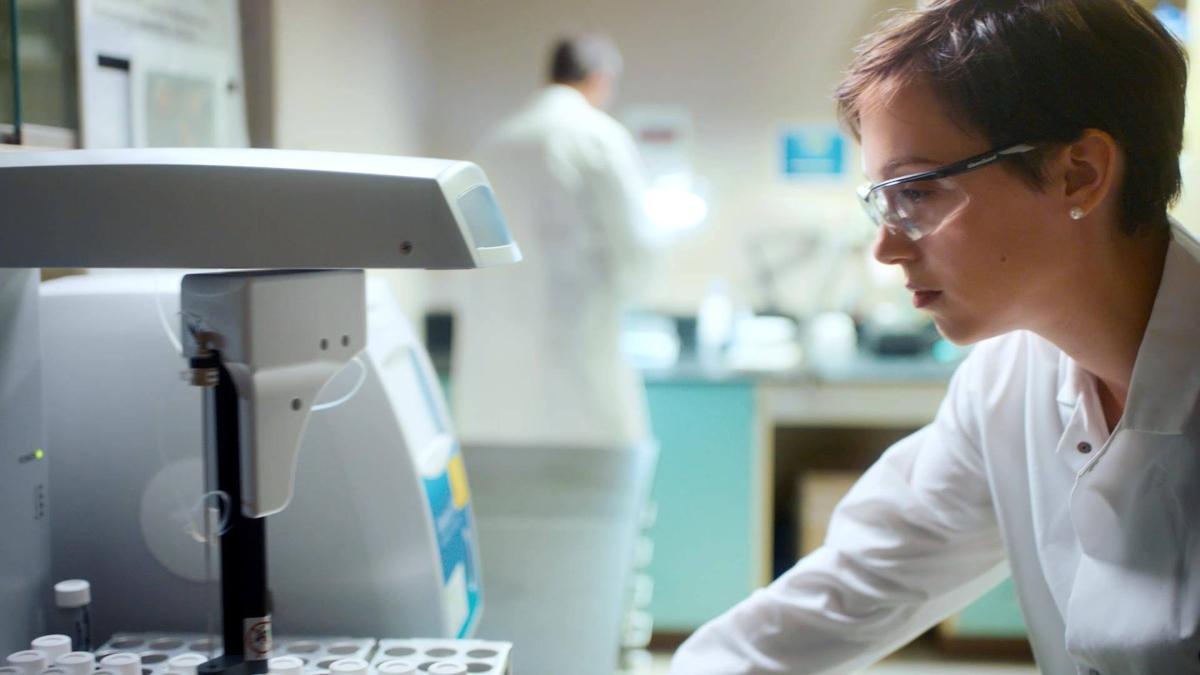 Article continues below advertisement
Why is Pfizer's vaccine three shots?
According to Pfizer officials, three doses greatly increased the vaccine's effectiveness in children over 6 months of age. A two-dose regime was about 28 percent effective in preventing the disease, but upping it to three doses for children made it 80 percent effective. However, this was based on a small number (10 cases) out of 1,678 vaccine trial participants.
Pfizer CEO Albert Bourla stated that its vaccine, at one-tenth the strength of adult dosage, was "well tolerated and produced a strong immune response."