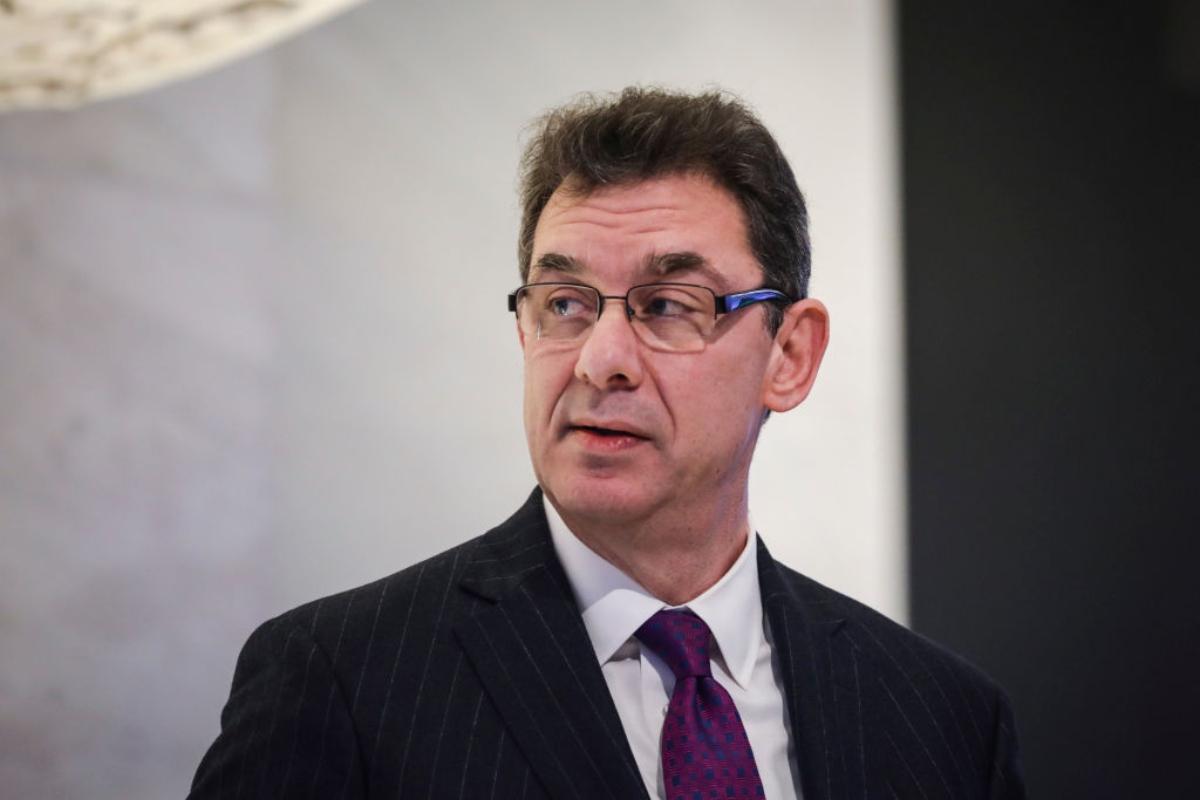 How Much Is Pfizer CEO Albert Bourla Worth After the COVID-19 Vaccine's Success?
By Kathryn Underwood

Aug. 24 2021, Published 11:51 a.m. ET
You may not know the name Albert Bourla, but you're likely familiar with the company he's worked for over the past 25 years. Bourla is the executive chairman and CEO of Pfizer, the company behind one of the top COVID-19 vaccines developed in 2020.
Article continues below advertisement
Pfizer is a pharmaceutical and biotechnology company with the stated purpose of "working together for a healthier world." Bourla has been with Pfizer since 1993. How much money has Bourla made over two-and-a-half decades there and now as CEO?
Albert Bourla's career at Pfizer
Bourla was trained as a doctor of veterinary medicine and has a Ph.D. in the biotechnology of reproduction. His first several years at Pfizer were completed in Europe in the Animal Health Division, and in 2001, he moved to the United States, to Pfizer's global headquarters in New York.
Article continues below advertisement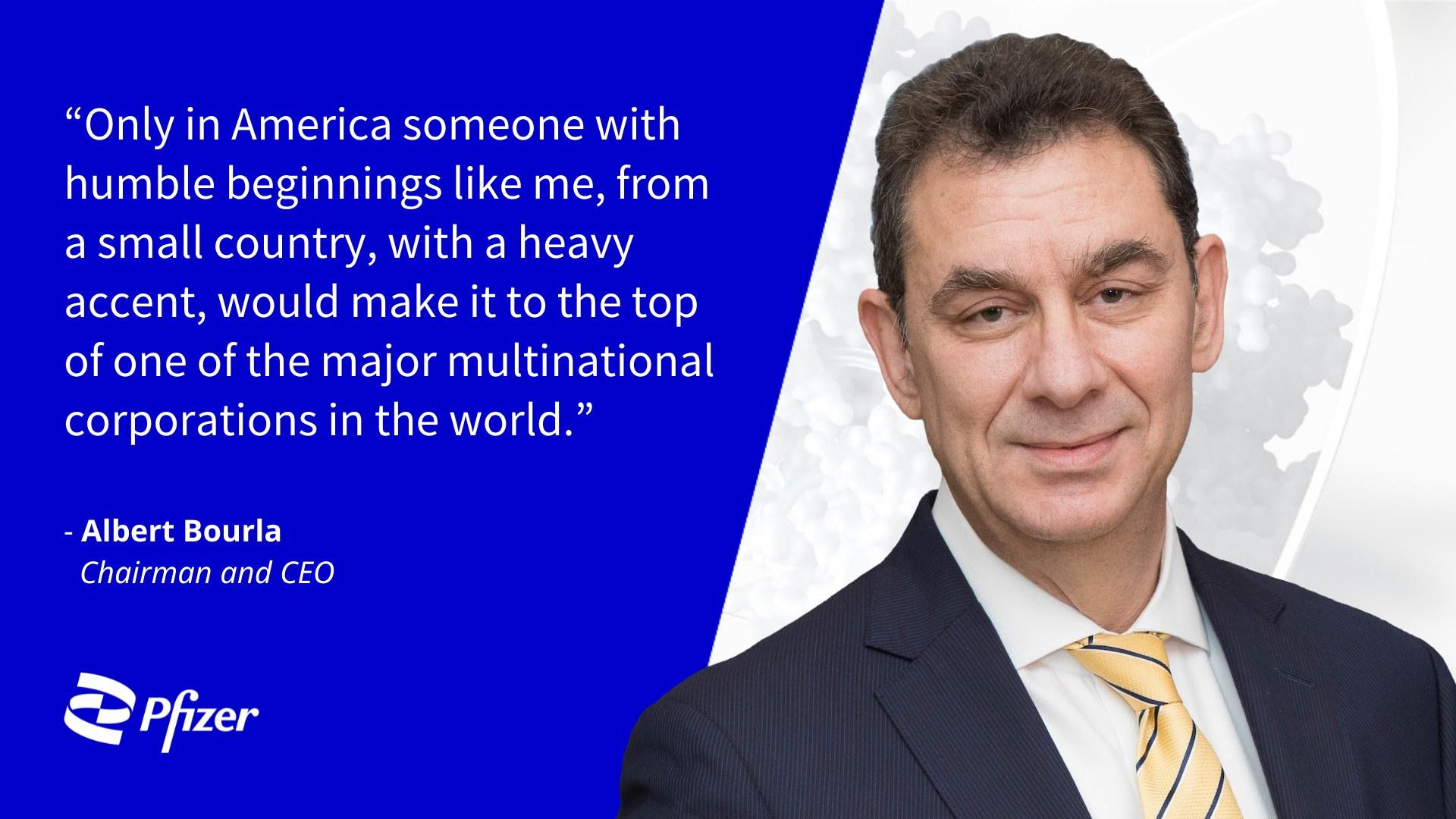 Bourla's Pfizer roles since 2010:
2010 to 2013: president and general manager of Pfizer's Established Products business.

Jan. 2014 to Jan. 2016: group president of Pfizer's Global Vaccines, Oncology, and Consumer Healthcare business (working to build the company's position in vaccines and oncology).
Article continues below advertisement
Feb. 2016 to Dec. 2017: group president of Pfizer Innovative Health, including the Consumer Healthcare, Inflammation & Immunology, Internal Medicine, Oncology, Rare Disease,,and Vaccines business groups.
Jan. 2018 to Jan. 2019: Pfizer's COO.
Jan. 2019 to the present: CEO.
Bourla made news in Nov. 2020 when his sale of 62 percent of his Pfizer shares happened to coincide with the announcement of the Pfizer vaccine's effectiveness. Although the sale was a predetermined one based on the stock's price, many thought he was unfairly cashing in on the company's vaccine success with the $5.6 million proceeds.
Article continues below advertisement
How much does Albert Bourla make as Pfizer CEO?
Predictably, much of Bourla's net worth is tied up in Pfizer stock. According to Wallmine, Bourla owned over 53,925 Pfizer shares as of Feb. 27, 2021, worth over $8 million.
FiercePharma reported in Mar. 2021 that Bourla's CEO compensation package for 2020 was $21.03 million. As is common practice for corporate CEO pay, a small percentage of the total compensation was from salary, while the remainder came from bonus pay and long-term Pfizer stock options.
Article continues below advertisement
Bourla's cash incentive pay was $5.49 million, and his long-term incentive compensation in the form of Pfizer options was $14 million. The Pfizer CEO's base salary was $1.65 million of hiw $21.03 million total compensation.
Comparatively, in 2020 AstraZeneca CEO Pascal Soriot earned $21.5 million, and Johnson & Johnson CEO Alex Gorsky made $30 million. In 2019, his first year as CEO, Bourla earned $19.7 million, and as COO in 2018, his compensation was $9.85 million.
Article continues below advertisement
Pfizer's Comirnaty vaccine
Bourla stands to continue to profit off Pfizer's success, especially after the company's COVID-19 vaccine received full FDA approval this week. This approval means more organizations will have leverage to mandate shots for employees or participants.
In a press release about the FDA approval, Bourla said, "I am hopeful this approval will help increase confidence in our vaccine, as vaccination remains the best tool we have to help protect lives and achieve herd immunity."