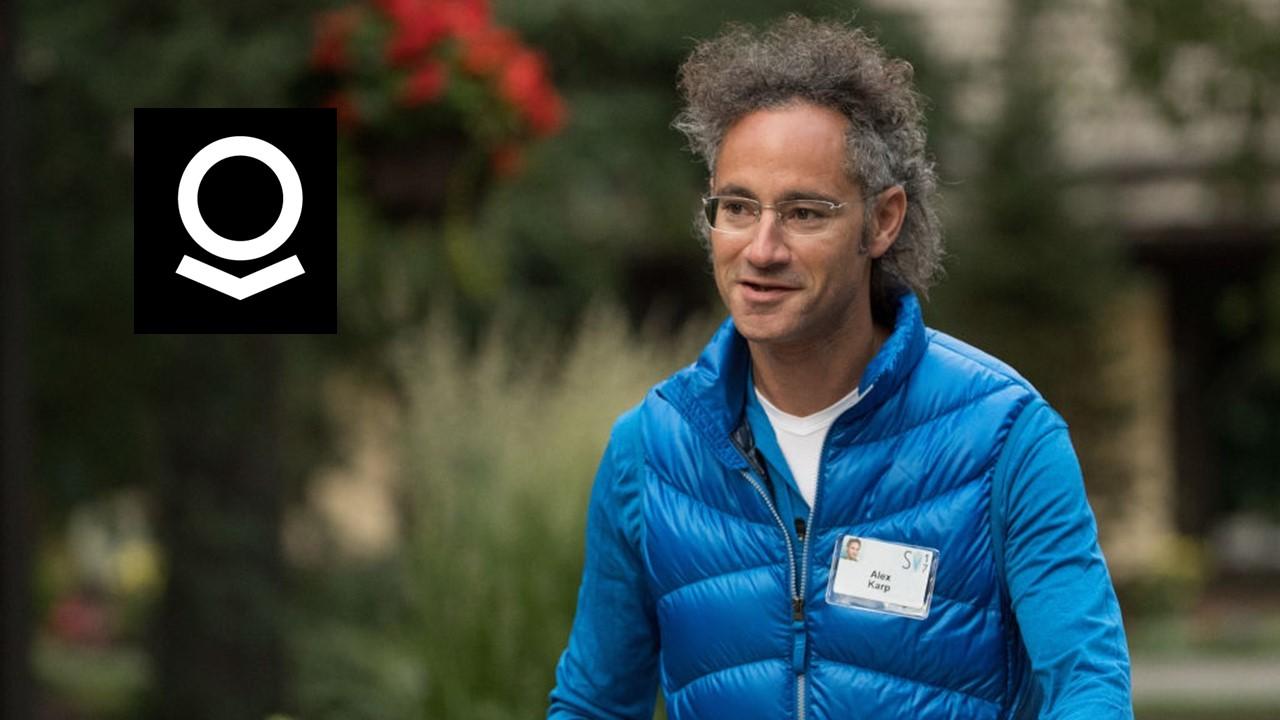 Is Palantir a Good Investment for You in 2021?
Palantir Technologies (PLTR) provides analytics software. It operates two major software platforms, Gotham and Foundry. PLTR stock debuted on the public market through direct listing in September 2020 at $10 apiece. It gained nearly 150 percent in 2020. What is Palantir's stock price forecast and is it a good investment in 2021?
Article continues below advertisement
Article continues below advertisement
Palantir was founded by Peter Thiel and other partners. CEO Alex Karp runs the business. Palantir mainly serves government agencies, including the military. However, large corporations like oil major BP and aircraft maker Airbus also use its software to operate more efficiently.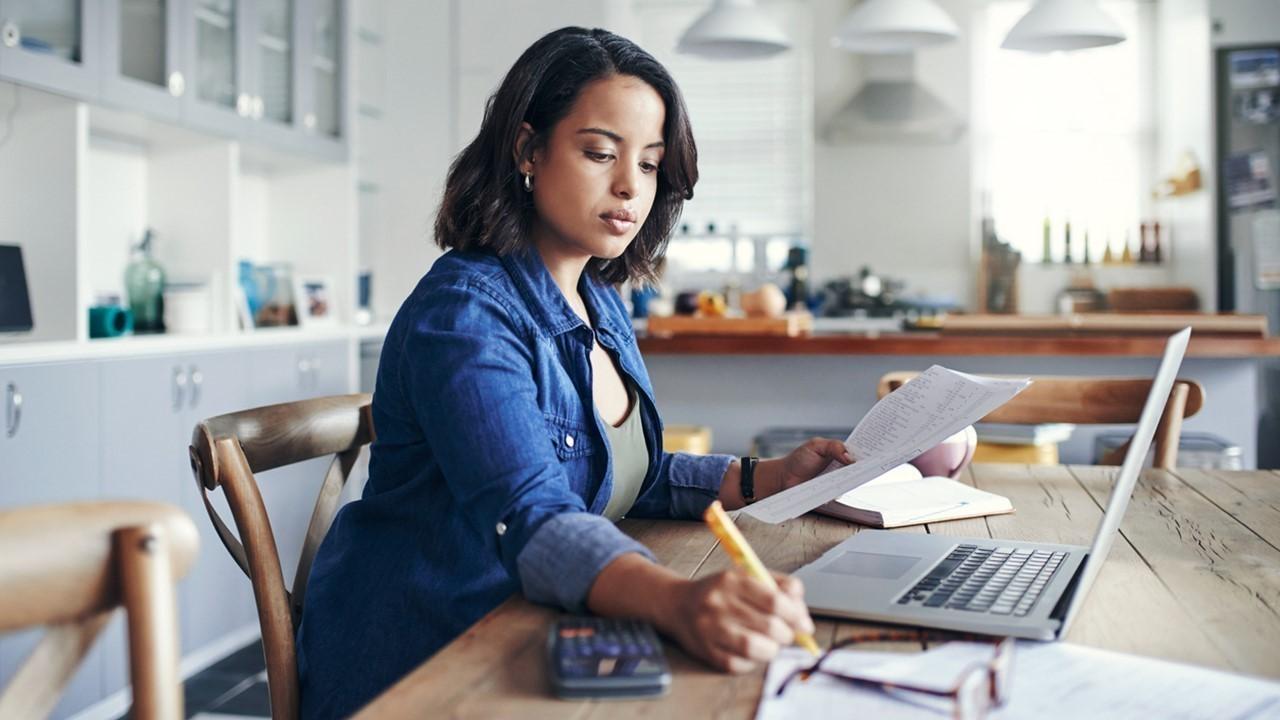 Article continues below advertisement
Palantir's Q4 earnings
Palantir released its fourth-quarter earnings before the opening bell on Feb. 16. The company reported revenue of $322 million, which increased 40 percent YoY and beat the consensus forecast at $300 million. However, the EPS of -$0.08 missed the consensus forecast of $0.02.
Palantir's demo day
Palantir hosted its inaugural demo day on Jan. 26. Management used the event to showcase the latest improvements to Palantir's software platforms. The demo also showed how government and commercial customers use Palantir's software. According to the company, upgrades make its software better, which in turn produces better outcomes for customers.
Article continues below advertisement
Article continues below advertisement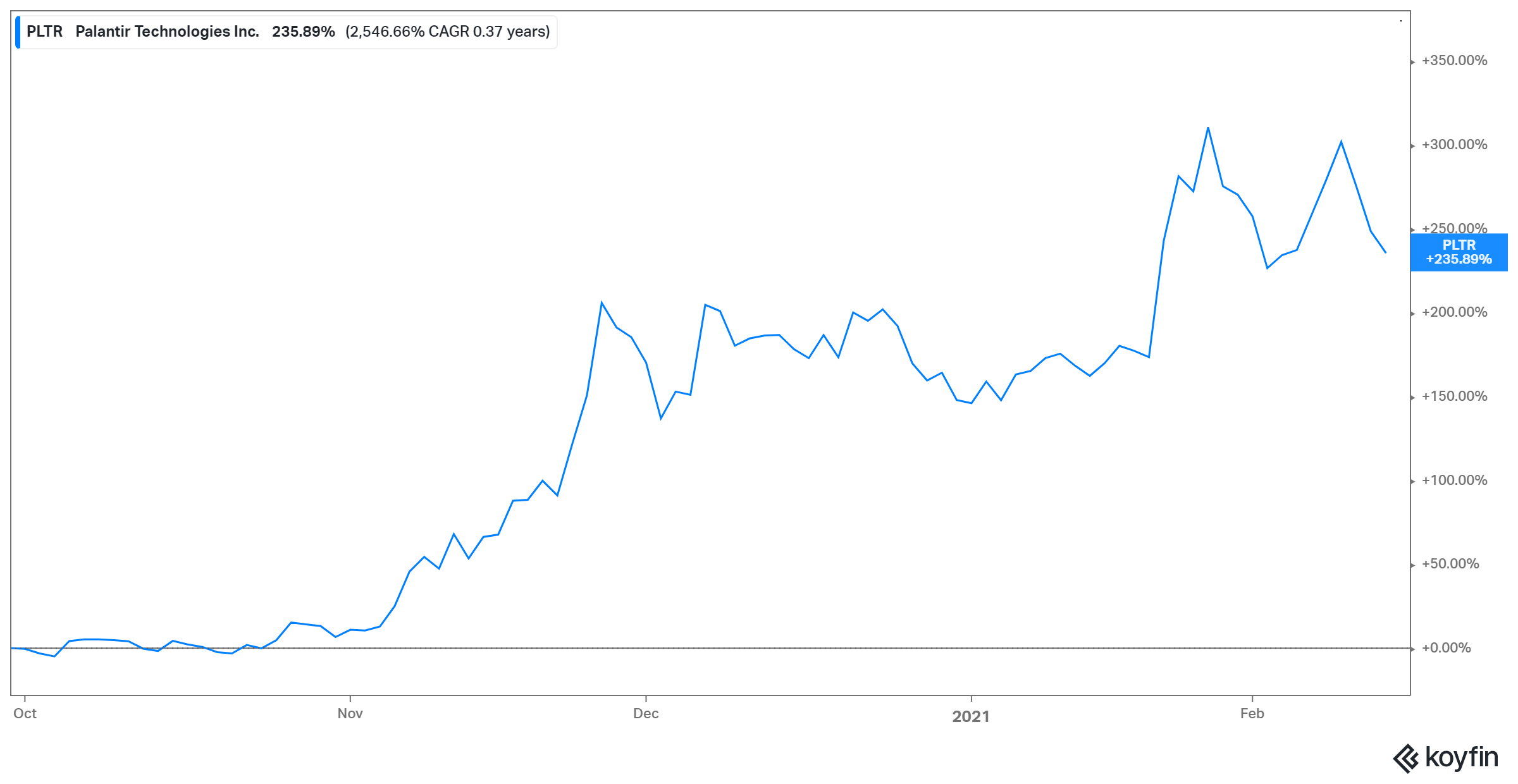 Palantir's stock price forecast
Palantir stock has been on fire lately. It soared in January as retail investors on Reddit community WallStreetBets waged a war against Wall Street elites. The struggle drove up the prices of many heavily shorted meme stocks like GameStop and AMC Entertainment. Palantir benefited from the surge among meme stocks.
Article continues below advertisement
Palantir stock has more than tripled since its debut and has gained 35 percent YTD. Several Wall Street analysts have weighed in on PLTR stock. The most bullish analyst forecasts a 25 percent upside on PLTR stock from the current level. Meanwhile, the most bearish analyst forecasts nearly a 60 percent downside on the stock.
Article continues below advertisement
On Feb. 12, Jefferies boosted its target price on PLTR stock to $40 from $30 and reiterated its buy rating. On Jan. 13, Citigroup raised its target price on PLTR stock to $15 from $10 but downgraded its rating to sell from neutral.
Article continues below advertisement
Outlook for PLTR stock
The big data and analytics software market continues to expand, which bodes well for Palantir. The market is growing 12.5 percent annually, which puts it on track to reach almost $100 billion in 2023 from about $61 billion in 2018. Trends like the growing adoption of artificial intelligence technologies and the shift to cloud computing are driving the market expansion.
A major concern for Palantir investors has been its high revenue concentration. The company is working to diversify its revenue sources, which should calm the investing community. In the first nine months of 2020, Palantir's top 20 customers accounted for 61 percent of the revenue. That was down from 68 percent in a similar period in 2019, which shows progress in the revenue diversification efforts.
Article continues below advertisement
Article continues below advertisement
Palantir needs to reduce its reliance on the top customers for revenue and diversify beyond the government market. As part of the efforts to reduce customer concentration and grow the non-government revenue, Palantir recently added Rio Tinto to its customer roster. It also inked a collaboration deal with Salesforce to support the fight against human trafficking.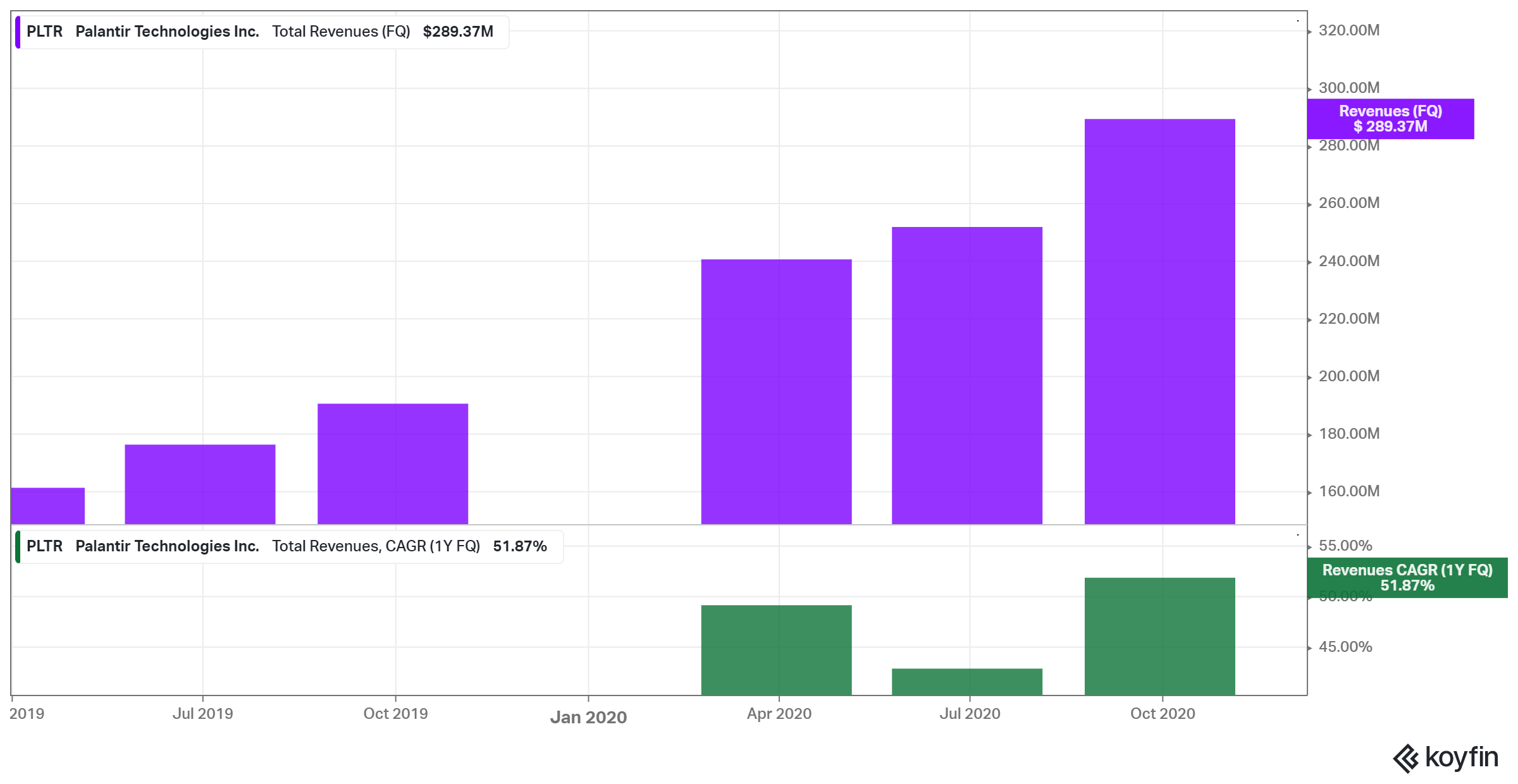 Article continues below advertisement
Is PLTR stock a buy or sell?
Trading for nearly 60x expected 2021 sales, PLTR's stock valuations look stretched. Investors buying Palantir stock now should be aware that as the lockup period that prohibited insiders from selling expires, the stock could see increased volatility in the near term. The lockup period for Palantir stock is set to expire a few days after the fourth-quarter earnings release. Investors might want to handle Palantir cautiously for now.
For the long term, PLTR's stock prospects look good. Before Palantir's lofty valuations get in the way, remember this is a growth company and the priority now is adding more customers and increasing sales. Palantir's management is doing a great job in this area.