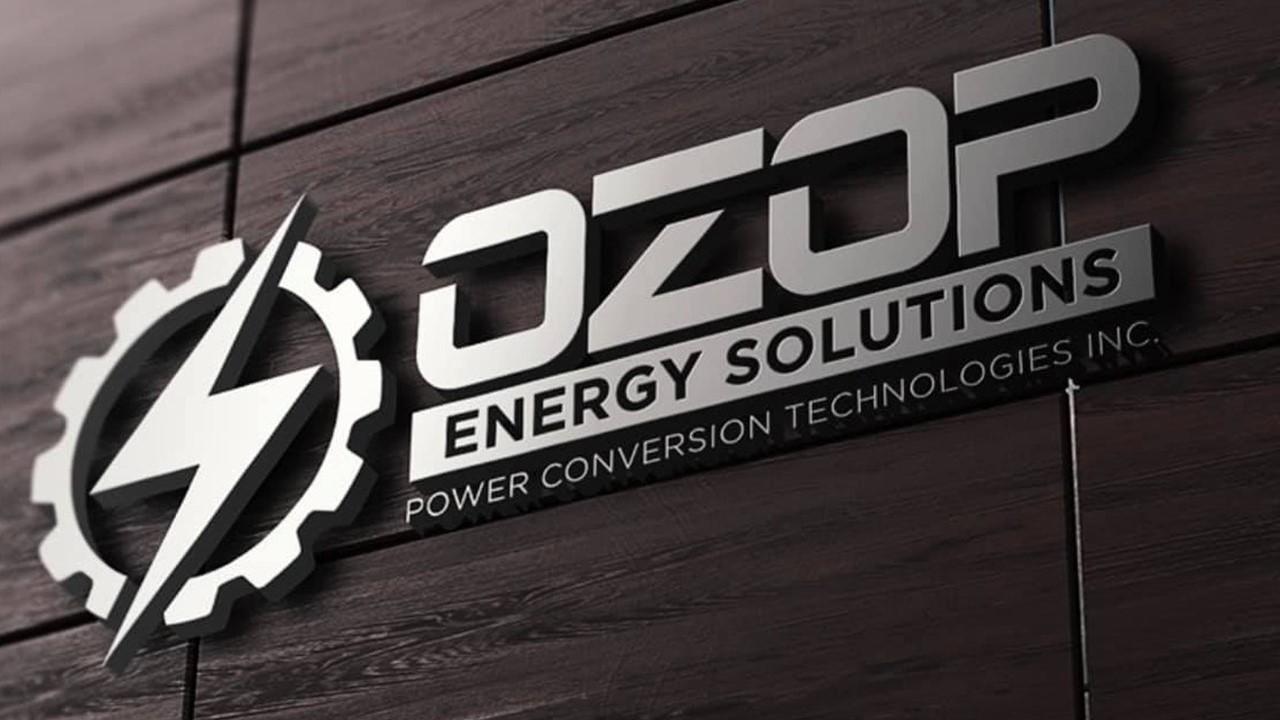 Ozop Energy Stock Forecast: Will OZSC Fall More or Recover?
By Mohit Oberoi, CFA

Apr. 28 2021, Published 11:37 a.m. ET
Ozop Energy (OZSC) stock has been in a free-fall after peaking in the first quarter of 2021. It fell over 14 percent on April 27 and is now down 78 percent from its 52-week highs. What's the forecast for OZSC stock? Is it a good penny stock to buy now or will it fall more?
Article continues below advertisement
Ozop Energy manufactures energy products like invertors and ultra-high power chargers. The company supplies to several industries including defense, aircraft ground support, and heavy industries.
OZSC is also targeting the renewable energy market.
In January, OZSC announced a subsidiary Ozop Energy Systems to provide supply chain solutions for renewable energy. The same month another subsidiary Power Conversion Technologies (PCTI) announced a partnership with Zeem Solutions "to work on high power charging solutions" to address the medium and heavy-duty commercial EV (electric vehicle) market.
Article continues below advertisement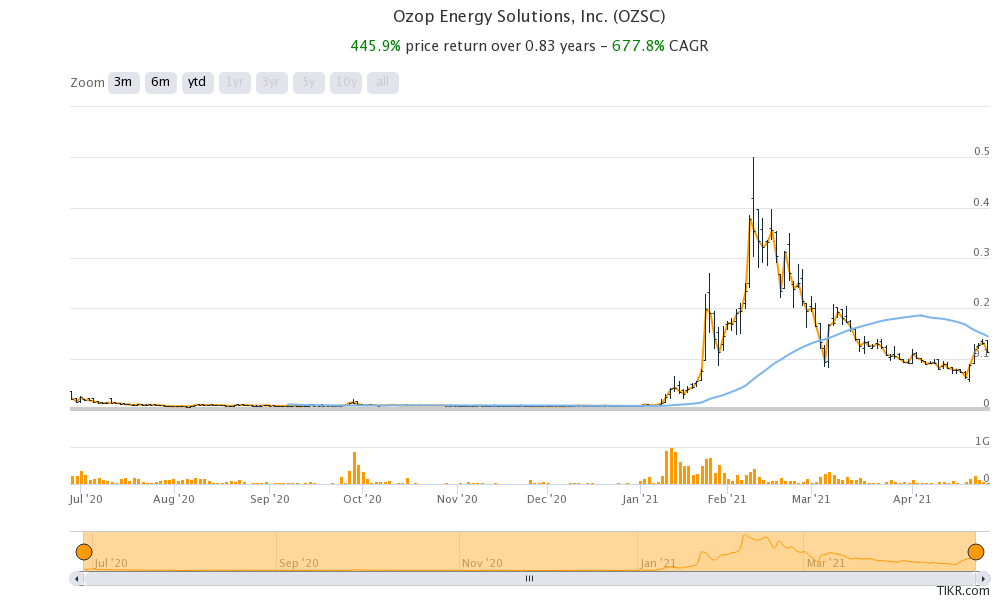 OZSC news
Last week, OZSC announced that Ozop Energy Systems would supply $600,000 worth of equipment for the near Net Zero Microgrid project. Earlier this month, it announced a new sales division Ozop West with two seasoned industry sales professionals having experience in handling large renewable energy customers.
Article continues below advertisement
Ozop Surgical-PTCI merger
In 2020, OZSC, which was then known as Ozop Surgical, completed a merger with PCTI. PCTI went public through the merger. Several private companies have gone public through a merger with SPACs over the last year. In March, PCTI received an order from the U.S. Navy for a 160KVA 400Hz Frequency Converter. The equipment would be used in aircraft ground support.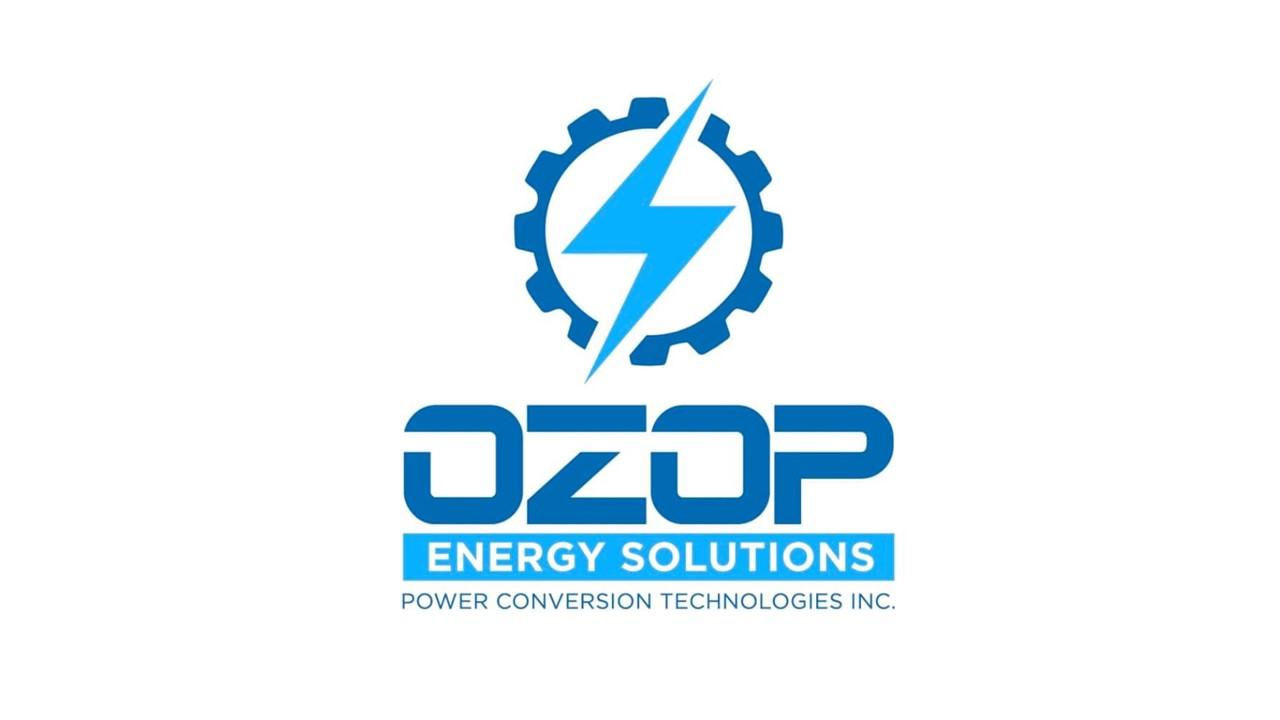 Article continues below advertisement
Why OZSC stock is falling
OZSC made a flurry of positive announcements towards the beginning of the year, especially plans to target the renewable energy market. The theme was red hot at that time and the mere announcement of a company entering the renewable energy sector triggered a buying spree. 
There was a sharp rise in penny stocks this year as retail investors chased them for higher returns. Also, retail investors bought OZSC's growth story expecting it to be another "million maker stock."
Article continues below advertisement
However, OZSC stock has now fallen from its peak. First, speculative growth stocks have fallen, which has led to a drop in OZSC as well. Second, renewable energy stocks have been out of favor with investors, which has led to a fall in OZSC stock as well.
Article continues below advertisement
OZSC stock forecast
OZSC is a penny stock and none of the Wall Street analysts have provided a forecast for the company. We also don't have credible earnings estimates for the company.
OZSC made revenues of only $1.4 million in 2020, while it posted a net loss of $20.4 million in the year. Currently, OZSC has 4.45 billion outstanding shares. The company's 2020 annual report listed dilutive securities that can lead to an additional 10.56 million outstanding shares.
Article continues below advertisement
This would mean a diluted share count of a little over 15 billion. Based on OZSC's current stock price of $0.11, this would mean a pro forma market capitalization of $1.65 billion for a company that posted only $1.4 million of revenues in 2020.
Article continues below advertisement
OZSC stock on Reddit
Reddit groups have been instrumental in triggering a short squeeze and generating buying interest in many of the stocks. There's a subreddit with over 6,500 members dedicated to OZSC stock.
While the outlook for the business looks good considering its reputed client base, I'm wary of buying OZSC stock now given the massive impending dilution. If anything, the dilutive securities have increased between the third and fourth quarters of 2021.