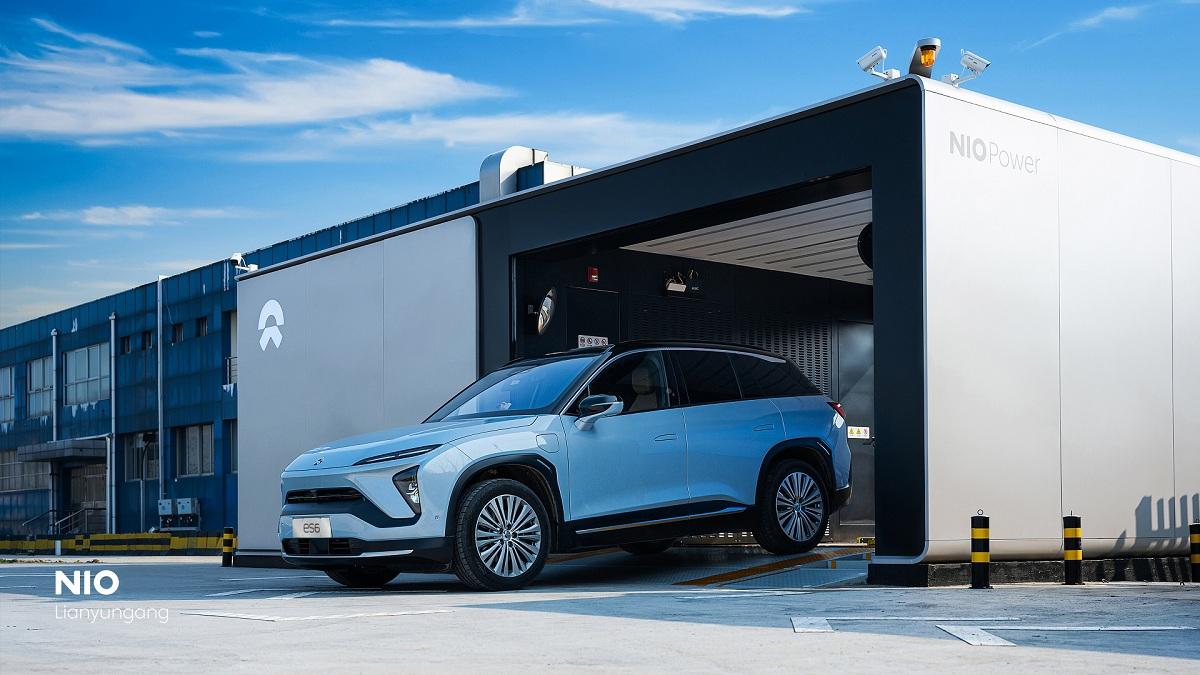 NIO Day: Will It Mark a Turning Point For NIO Stock?
Investors and fans are expecting important NIO Day announcements as the EV company looks to enter the mass market and expand in Europe.
NIO Day is around the corner, and investors and fans are hoping for big announcements from the Chinese EV (electric vehicle) maker. Investors hope the event will mark a turning point for NIO stock, which has slumped.
Article continues below advertisement
Article continues below advertisement
NIO is one of Tesla's many competitors out of China, along with Xpeng and Li Auto. The company was founded in 2014 by William Li, its current CEO. Like Tesla CEO Elon Musk, who also leads space exploration startup SpaceX, Li is an auto billionaire—he has a net worth of more than $5 billion.
When NIO Day is in 2021
The Chinese EV maker has scheduled its 2021 NIO Day for Dec. 18, in Suzhou, a city about 70 miles west of NIO's Shanghai headquarters. The company has hosted five such events in the past, with the dates varying. The 2020 event was in early Jan. 2021.
Article continues below advertisement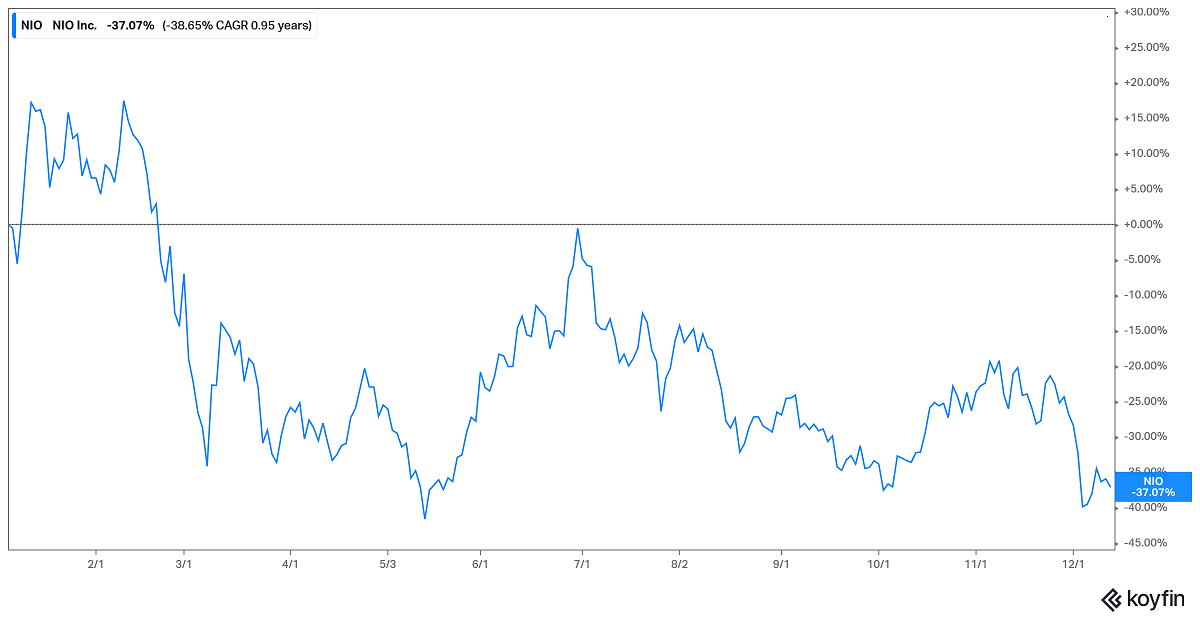 NIO Day 2021 announcements to watch for
NIO has traditionally used its annual event to introduce new car models and share other important updates. At the 2020 event, for example, the company unveiled its flagship sedan, the ET7. The model has self-driving functionally and boasts a range of more than 600 miles.
Article continues below advertisement
Article continues below advertisement
The company is expected to give updates on the ET7's production and delivery schedule at the 2021 event. NIO has said that it plans to deliver three new models in 2022, and customers will be waiting to see if the ET7 is one of them.
Article continues below advertisement
At NIO Day 2021, fans also expect the announcement of a follow-on sedan, the ET5. While the ET7 is priced at 448,000–526,000 Chinese yuan, the ET5 is expected to cost less, at about 300,000 yuan. NIO may also unveil its long-rumored EF9 sports car at the Suzhou event.
Article continues below advertisement
Until recently, NIO has targeted the luxury car market, but it's now keen to expand into the mass market with a new brand—one that will be to NIO what Lexus is to Toyota, and cheaper than Tesla but with better features. The company is expected to share news on the new brand at NIO Day 2021.
Article continues below advertisement
NIO's international expansion and European foray
Climate change concerns are accelerating the shift to EVs, expanding the market opportunity for automakers. NIO has long relied on the Chinese market but now wants to build a global presence. The company has outlined an ambitious international expansion plan, starting with Europe. It has already started selling its cars in Norway and plans to enter five more European countries in 2022.
What happened to NIO stock?
NIO stock has dropped 30 percent year-to-date. Despite EVs' strong outlook and NIO's record deliveries, investors have become cautious of Chinese stocks, especially after ride-share provider Didi's delisting from the U.S. market prompted a broad selloff in Chinese stocks.
Article continues below advertisement
Article continues below advertisement
Didi's delisting is linked to its use of the controversial VIE (variable interest entity) structure. The Warren Buffett-backed company opted for the structure to avoid China's restrictions on foreign ownership and listing on overseas exchanges. But Chinese authorities didn't like it and forced the company to roll back its decision.
NIO, Alibaba, and JD.com have also used VIEs to list their stocks in the U.S., and investors are concerned about their fate. The Evergrande fallout has also weighed on Chinese investment sentiment.