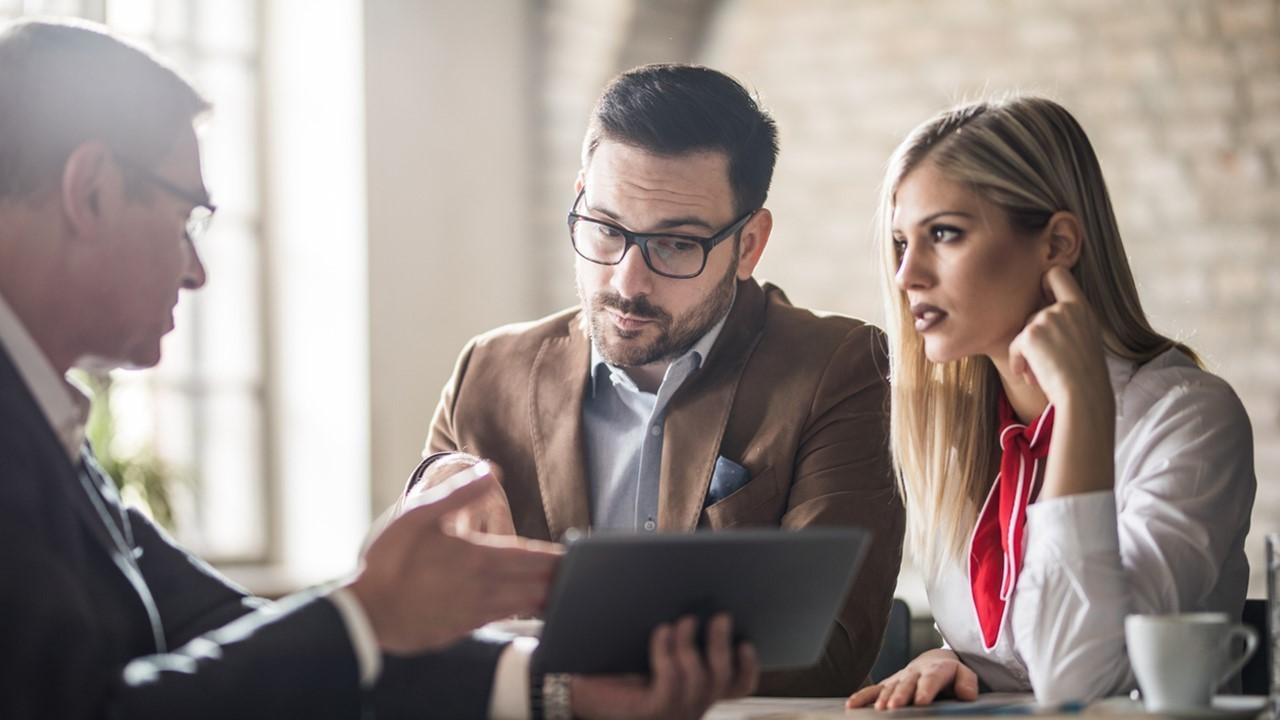 Is NNDM Stock a Risky Bet or a Good Buying Opportunity?
So far, 2021 has been positive for Nano Dimension (NNDM) stock. The stock has gained 71 percent YTD and has skyrocketed 1,082 percent over the last year. However, the stock was down 12 percent in the pre-market trading session on Feb. 16. What's the forecast for NNDM stock in 2021?
Article continues below advertisement
Nano Dimension is a 3D printing company. The company offers 3D printing machines and services for the fabrication of AME (Additively Manufactured Electronics). Nano Dimension also provides nano inks to other sectors in the electronics industry.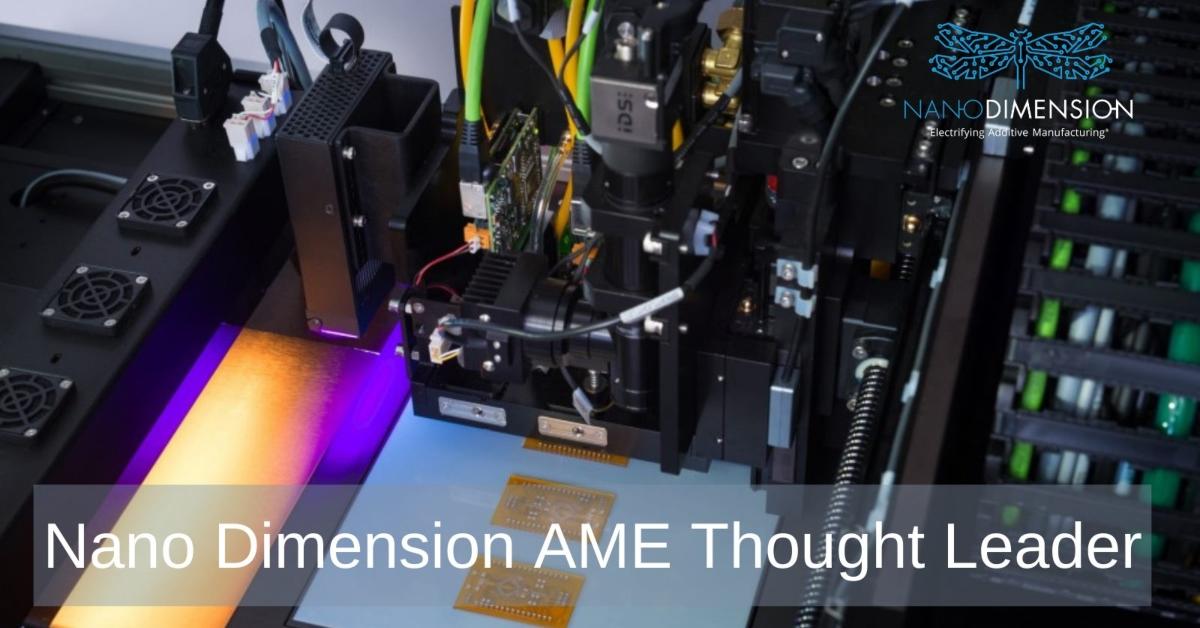 Article continues below advertisement
Why NNDM stock has been rising
Nano Dimension has raised money through share offerings. In January, the company completed a direct offering of 35 million shares in a sale that raised more than $330 million. Nano Dimension's market capitalization has increased significantly over the last year because of new share offerings and significant appreciation in the share price. The stock price has been surging without any company-specific news.
Nano Dimension's direct public offering
On Feb. 16, Nano Dimension said that it has entered into agreements with investors for the sale of 39.1 million ADS at a price of $12.80 apiece pursuant to a registered direct offering. The expected gross proceeds from the offering total $500 million. The company will utilize the net proceeds generated for working capital and other general corporate purposes as well as strategic growth opportunities. The offering should close on Feb. 18.
Article continues below advertisement
Outlook for NNDM
Last week, NNDM CEO Yoav Stern provided an update to its shareholders. The company expects to report sales of $3.4 million in 2020 compared to $7.1 million in 2019. The significant decline in sales is mainly due to the COVID-19 pandemic, which impacted the sales of its DragonFly LDM systems. As of Jan. 31, Nano Dimension had cash reserves of $990 million and no debt.
Article continues below advertisement
In a press release, Stern said, "COVID-19 is still in full force in Europe and the U.S. Our working assumption is that once it phases out, we should experience a sling shot effect on sales as a result of the removal of restrictions on capital spending, supplier visits and travel by our customers and prospects. In preparation for this stage, we have planned an aggressive go-to-market strategy, supported by our cash reserves."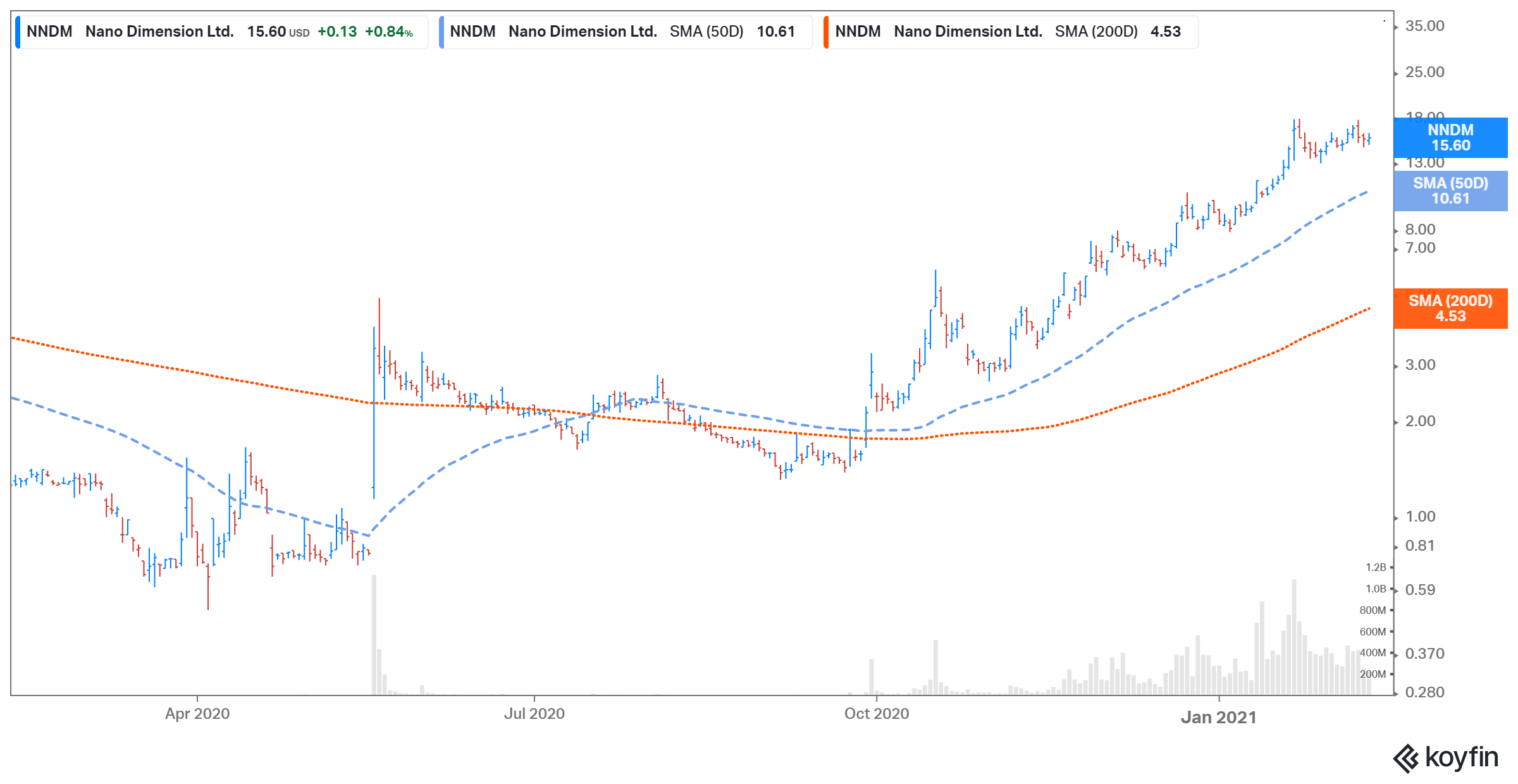 Article continues below advertisement
Nano Dimension's stock forecast
Currently, Nano Dimension stock is being tracked by just one Wall Street analyst. The analyst has a buy recommendation with a target price of $10.
Should I buy the dip in NNDM stock?
Nano Dimension stock is a risky bet because the company's outstanding share count has increased significantly over the last year. The company's market capitalization has increased from $10.6 million in 2019 to $3.2 billion on Feb. 12. The existing shareholders should be aware of the share dilution effects as the company issues additional shares. New share offerings usually boost the company's valuation instead of gains in its stock price.
Nano Dimension trades at an NTM (next-12-month) EV-to-revenue multiple of almost 265.2x compared to a multiple of around 5x in August 2020.