German Bank N26 Plans to Be IPO-Ready This Year—When Will It Go Public?
German digital bank N26 is no stranger to trial and error. Its own attempt to launch in the U.S. market fell flat, leading to a honed focus on European markets. Despite this, the company—backed by heavy-hitting investors such as Peter Thiel—plans to be ready to go public by the end of 2022.
Article continues below advertisement
Here's what we know about the potential N26 IPO, plus when the company's shares are likely to hit the stock market.
N26 backed by big-name investors such as Peter Thiel
N26 is a Berlin-based digital bank known for its fee-free checking accounts that users can easily access through a mobile app. It has been around since 2013, when long-time friends Valentin Stalf and Maximilian Tayenthal founded the company. Less than a decade later, N26 claims an enterprise valuation of $9 billion.
Article continues below advertisement
To date, N26 has raised a total of $1.7 billion in funding. The latest round, a Series E, claimed more than $862,000 from lead investors Coatue and Third Point Ventures. Billionaire and PayPal co-founder Peter Thiel went in on the investments, too.
In 2020, N26 boasted approximately $4.8 billion in assets as a licensed bank. However, the company has yet to profit. During the same time period, N26 lost nearly $168 million. While that was a drop of nearly a third from the previous year, it's still worth noting.
Article continues below advertisement
N26 did embark on a journey in the U.S. market, but has since reversed course and will instead prioritize Europe. Early in 2022, N26 said (about leaving the U.S.), "It has been an incredible journey, and we're proud of everything we've accomplished with your help and feedback. All of our learnings from our two years of growth in the U.S. market are being constantly applied as we continue to scale our global business."
When will N26 be ready to IPO?
According to co-CEO Maximilian Tayenthal, N26 will be ready to go public by the end of 2022. "By the end of the year, N26 will be structurally IPO-ready," Tayenthal said in an interview on Feb. 28. Many public companies have a similar funding history to N26, and it's normal for businesses to proceed with an IPO sometime after the Series E round.
Article continues below advertisement
When to expect the N26 IPO date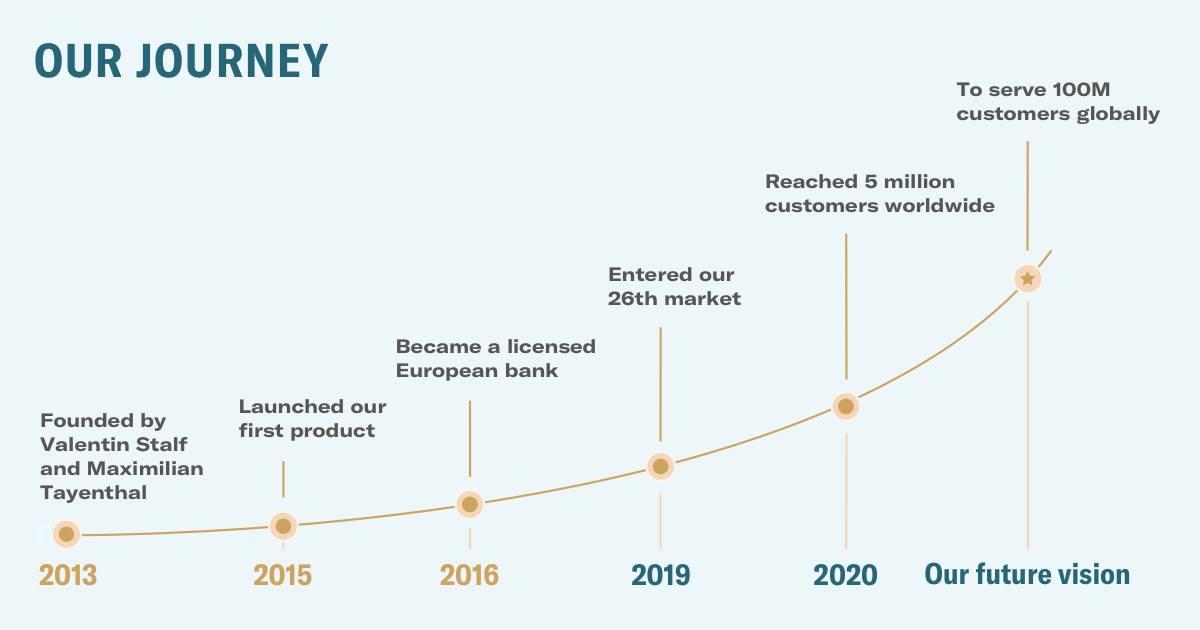 Readiness is one thing. Actually proceeding with an IPO is another. Aside from the business being prepared, the market has to align for a company to successfully go public.
Tayenthal told reporters, "We are not stressed to enter the public markets anytime soon." He added, "The private markets have proven to be incredibly liquid." For N26, this could mean an IPO as early as 2024. For retail investors, this means you've got some time to kill. Given the current market volatility amid a year-to-date slump and Russia's war on Ukraine, IPOs have practically come to a halt. (The pandemic saw an IPO and SPAC boom.)
As global interest rates rise, N26 is benefiting. "N26 is a liquidity-generating machine," Tayenthal told reporters. Consistently increasing interest rates may actually delay the N26 IPO. With the opportunity to cash in on higher yields, N26 may not need shareholder-driven capital to thrive.