Lowe's CEO Marvin Ellison Has a Multi-Million-Dollar Net Worth
A proven leader with over 35 years of experience in the retail industry, Marvin Ellison currently leads Lowe's Companies Inc. as its CEO. He also serves as the executive chairman and president. As one of the very few Black CEOs of a Fortune 500 company, Ellison has also garnered recognition from a number of business and leadership organizations.
Article continues below advertisement
Marvin Ellison
CEO, Chairman, and President of Lowe's
Marvin Ellison has been the CEO, Chairman, and President of Lowe's Companies Inc. since 2018. Before taking on these top roles at Lowe's, Ellison was a star in the retail business. He worked as Chairman and CEO of J.C. Penney. Other major retail corporations where Ellison has had senior-level positions include Home Depot and Target. Ellison has an estimated net worth of $30 million today.
Education: Bachelor's from University of Memphis, MBA from Emory University
Spouse: Sharyn
Marvin Ellison's salary at Lowe's
As the CEO of Lowe's, Ellison is paid handsomely. His compensation essentially doubled in 2020 compared to 2019. The increase was likely a benefit of the jump in COVID-19 pandemic sales.
Article continues below advertisement
Reports for Lowe's in fiscal 2020 showed that Ellison's 2020 pay totaled $23 million, which was a 99 percent increase over his 2019 pay. As the chief executive, Ellison received a base salary of $1.5 million with over $20 million in stocks, options, and non-equity incentives.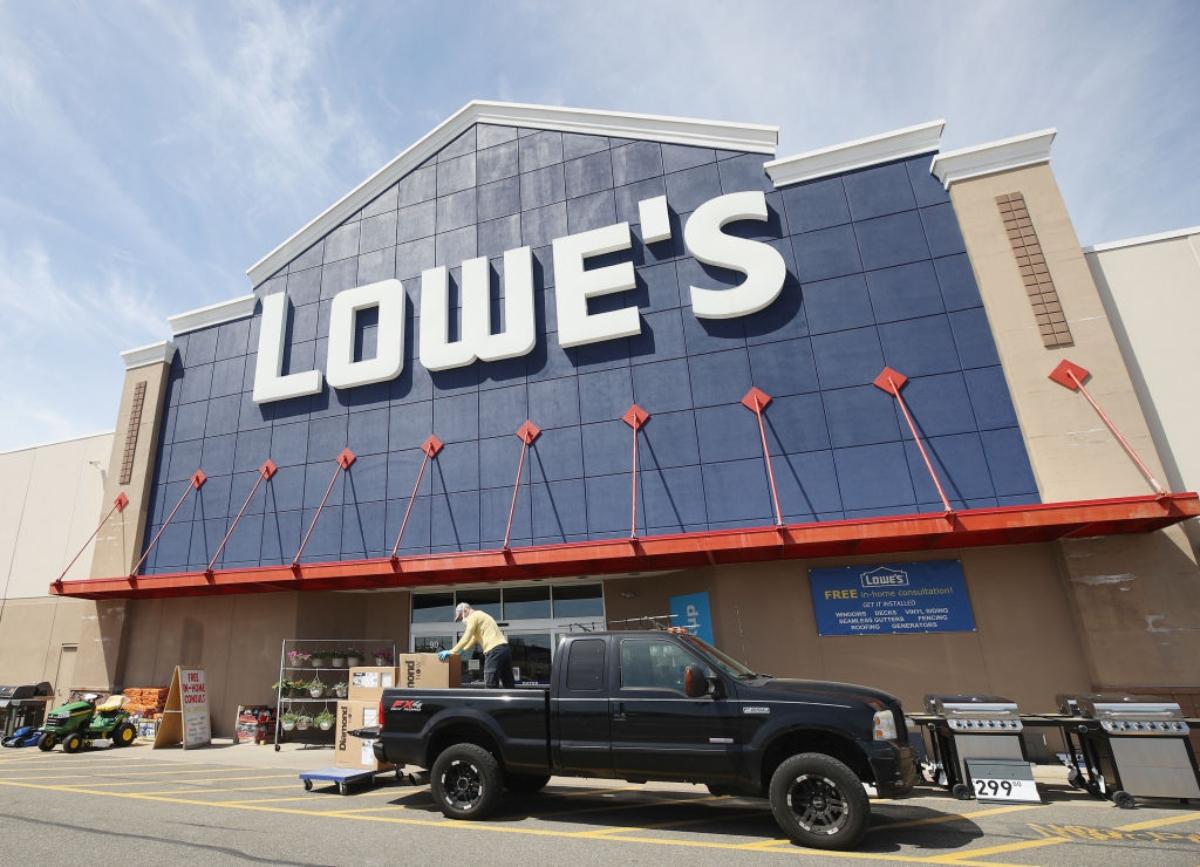 Article continues below advertisement
Ellison received $14 million, or 59 percent of his total compensation, in the form of stock awards. Meanwhile, $2.2 million of option awards was part of the package along with $5.8 million in a non-equity incentive plan. Another $60,000 of "other compensation" was listed in his total earnings.
Marvin Ellison awards
Ellison has received numerous professional and civic leadership awards. Some of the most notable include:
Barron's Top CEOs (2021 and 2020)
2017 Father of the Year by the National Father's Day Council
Fortune's 2016 list of World's Greatest Leaders
Corporate Executive of the Year (2016) by Black Enterprise
Article continues below advertisement
In an interview with RetailDive in 2019, Ellison said that he learned early in his career to not strive to simply fit in with everyone else. He said, "Just be the best you, be your most authentic self. Embrace it."
Marvin Ellison's career before Lowe's
Ellison graduated with a BA from the University of Memphis and started his career with 15 years at Target in several different roles. Next, he held senior positions at Home Depot for about 12 years, including as the executive vice president of U.S. stores from 2008–2014.
Article continues below advertisement
From 2014–2018, Ellison took on the role of CEO for struggling retailer JCPenney. He worked to reduce the company's debt and improve its sales and EPS. In 2018, Ellison left JCPenney to become the chief executive at Lowe's, where he remains today.
Ellison started his tenure at Lowe's by spending the first week visiting stores and speaking with the hourly employees to get a sense of the company culture and needs, RetailDive reported in early 2019.
Article continues below advertisement
Ellison said in that interview, "The way you can reset culture is have clarity of mission, understanding of how to get there and measure — reward great work and make sure there is accountability."
Lowe's also partnered with Shark Tank's Daymond John in July for Making It...With Lowe's. The program offered mentorship and opportunities to entrepreneurs and encouraged minorities, members of the LGBTQ community, people with disabilities, and others to apply.