Should You Buy Home Depot after Its Recent Pullback?
As of April 9, Home Depot was trading at 20.1x analysts' 2020 EPS estimate of $10.04 and at 18.3x analysts' 2021 EPS estimate of $11.02.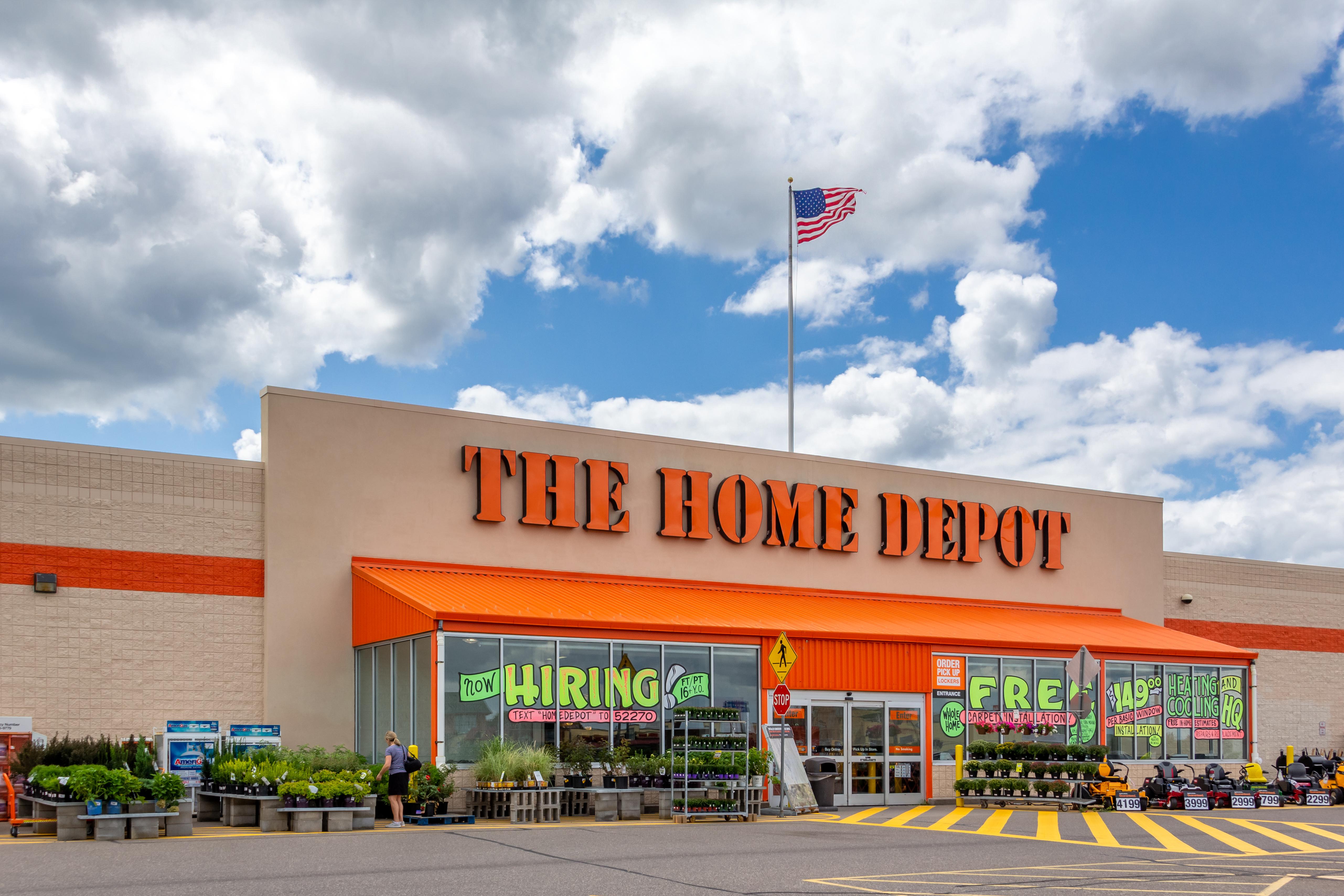 The meltdown in the global financial markets amid concerns due to COVID-19 caused Home Depot (NYSE:HD) stock to fall to a 52-week low of $140.63 on March 18. Since then, the company has made a strong recovery. The stock has risen by 43.3% from its March 18 low to $201.53. The announcement of a $2 trillion stimulus package and the slowdown in COVID-19 infections and deaths led to a rise in the company's stock price. Despite the recent recovery, Home Depot is still trading 22.7% lower than its 52-week high of $247.36. So, should you consider buying the stock?
Article continues below advertisement
Article continues below advertisement
Analysts' revenue expectations for Home Depot
Due to social distancing guidelines, many businesses have shut down. However, Home Depot falls into the essential category. So, the company operates its stores with reduced hours. The reduced hours and only selling essential products could impact its sales in the near term. So far, locking down businesses has led to massive layoffs. On April 9, U.S. News reported that 16.6 million people filed for unemployment benefits in the last three weeks. With the nationwide lockdown continuing until the end of April, unemployment could rise more. The increased unemployment rate could lower people's disposable income, which could impact Home Depot's sales in the near term.
The company's management has set a revenue growth guidance for 2020 of 3.5%–4.0%. The company planned to open six new stores and achieve SSSG of 3.5%–4.0% during this period. However, the impact of COVID-19 might keep the company from achieving these guidances. Analysts expect Home Depot to report revenue of $112.0 billion, which represents a rise of 1.7% from $110.23 billion in 2019. Meanwhile, the company has invested to expand its digital capabilities, enhance customers' experience, and build additional delivery and fulfillment options to drive its sales.
Article continues below advertisement
Analysts' EPS expectations
Analysts expect Home Depot's EPS to fall in 2020. They expect the company to report an adjusted EPS of $10.04 in 2020, which represents a fall of 2% from $10.25 in 2019. The company announced that it would repurchase $5 billion this year. Home Depot might rethink its share repurchase program amid COVID-19.
By the end of fiscal 2019, Home Depot had $2.1 billion of cash and cash equivalents. On March 27, S&P Global Market Intelligence reported that the company wants to raise $5 billion of additional capital. Additional funds could strengthen the company's cash position and fund important expansion plans.
Home Depot's valuation multiple and dividend yield
As of April 9, Home Depot was trading at 20.1x analysts' 2020 EPS estimate of $10.04 and at 18.3x analysts' 2021 EPS estimate of $11.02. Analysts' EPS estimates represent a fall of 2.0% in 2020 and a rise of 9.7% in 2021. Although the company's valuation multiple looked stretched, I think that it's justified.
On February 25, Home Depot reported a dividend of $1.50 per share, which represents an annualized payout rate of $6.0 per share. As of April 9, the company's dividend yield was 2.98%. Meanwhile, Lowe's (NYSE:LOW), Williams-Sonoma (NYSE:WSM), and Bed Bath & Beyond (NASDAQ:BBBY) had dividend yields of 2.31%, 4.03%, and 12.19%, respectively.
Article continues below advertisement
Article continues below advertisement
Analysts' recommendations for Home Depot
Since the beginning of this month, UBS, JPMorgan Chase, Stifel, Instinet, and Credit Suisse have all cut their target prices. The price cuts have lowered analysts' consensus target price from $253.88 in the last month to $226.85. The new consensus target price represents a 12-month return potential of 12.6%. Despite the price cut, analysts are still bullish on the stock. Among the 31 analysts, 71.0% recommend a "buy," while the remaining 29% recommend a "hold." None of the analysts recommend a "sell." At the end of last month, Loop Capital upgraded the stock to a "buy" rating. To learn more, read Loop Capital Upgraded Home Depot Stock to a 'Buy.'
My take
Overall, I'm bullish on Home Depot stock. However, the stock could experience near-time pressure due to weakness in global financial markets. The company continues to focus on its integrated retail strategy—One Home Depot. The strategy integrates the company's offline and online channels to enhance customers' experience, which could be hard for Amazon to replicate. So, I think that investors with longer horizons should utilize the dips to accumulate the stock.