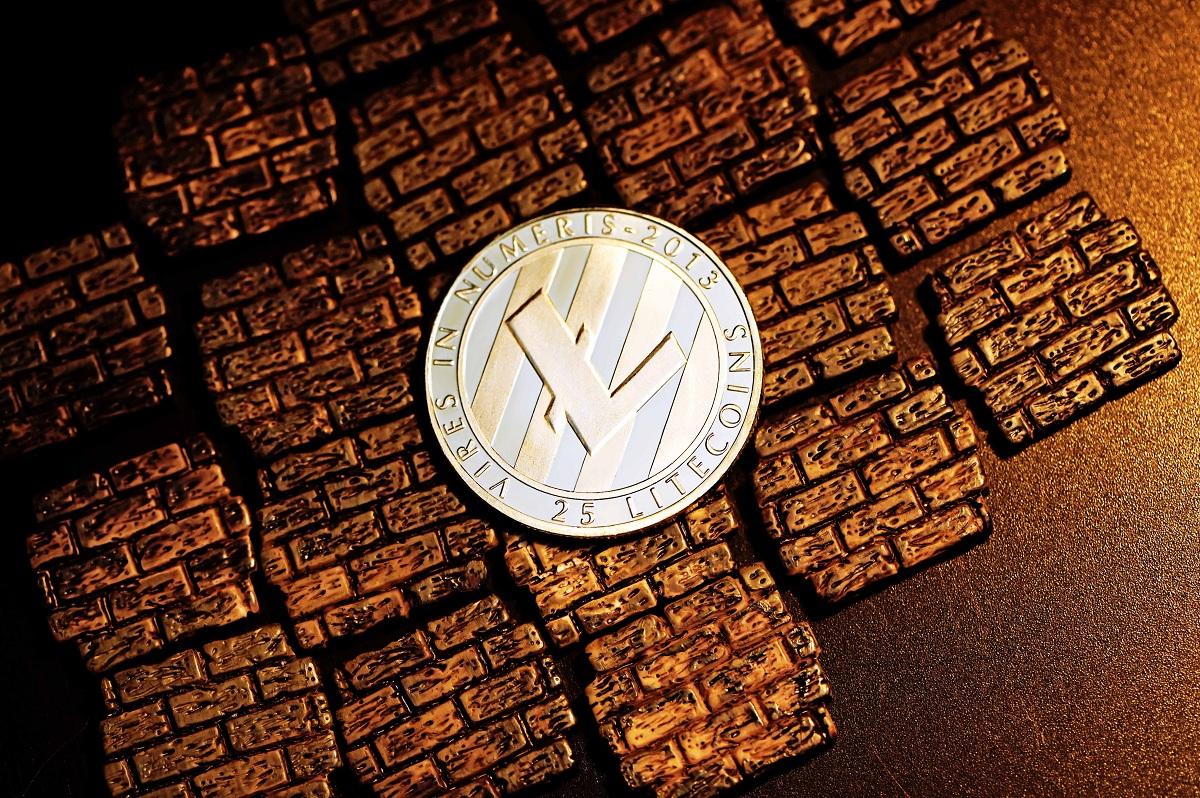 How Litecoin (LTC) Price Could Reach Over $2,000 Before 2025
By Ruchi Gupta

Aug. 10 2021, Published 6:53 a.m. ET
Litecoin (LTC) price is surging, putting it on the radar of many investors looking for the next cryptocurrency to explode. The altcoin has gained more than 10 percent in last 24 hours to trade at about $165. But that still leaves 60 percent below its all-time high of $413 attained in May 2021.
Article continues below advertisement
Prospective investors may wonder what Litecoin price prediction is for the next year or so; will the altcoin continue to be a good investment in 2021 and beyond?
What's Litecoin (LTC) and how does it work?
The cryptocurrency Litecoin is a Bitcoin fork. It was created by a former Google and Coinbase engineer called Charlie Lee. Litecoin's goal is to improve Bitcoin's transactional performance. It offers fast transaction speed and low fees.
Article continues below advertisement
How many Litecoins are there and is the supply fixed?
Similar to Bitcoin, Yearn Finance, Staller Lumens, and Clover Finance, LTC coin has a fixed maximum supply. There are about 67 million Litecoins in circulation presently and the supply is capped at 86 million coins. Bitcoin has a maximum supply of 21 million tokens. Many risk-averse investors are attracted to cryptocurrencies with capped supply because they offer in-built protection from inflation.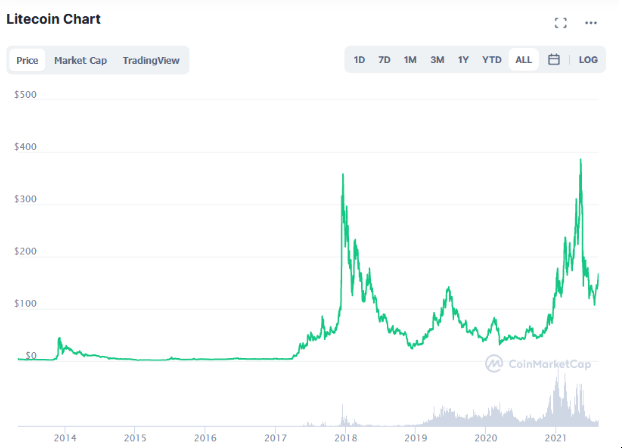 Article continues below advertisement
Is Litecoin a good long-term investment?
The crypto has paid off well for many investors this year. If you invested in the altcoin in January 2021, you'd be looking at returns of about 30 percent at the current price. That's better than what the stock market has returned in the same period. Better still, an investment in Litecoin five years ago has returned more than 4,300 percent.
Brave investors have seen the best outcome with Litecoin investment. In 2015, the LTC token plunged to what still persists as its all-time low. That caused some more risk-averse investors to flee. But those who took advantage of that pullback to buy the dip have seen their money grow almost 15,000 percent.
Article continues below advertisement
Is Litecoin (LTC) expected to go up more?
There is no guarantee that Litecoin will continue to deliver the blockbuster returns in the future. However, there is a high chance the crypto will continue to rise from its current price. First, with LTC coin trading 60 percent below its all-time high, there is still an incentive to try to buy the dip.
Article continues below advertisement
Second, LTC coin's uptake as a payment is expanding. BitPay recently added support for Litecoin, allowing its large network of merchants, which includes Newegg, to accept the altcoin. BitPay supports payment in other cryptocurrencies such as Bitcoin, Dogecoin, Ethereum, and Ripple. LTC coin's price is poised to appreciate as more merchants adopt it as a payment option.
Also, Litecoin's rise comes as Binance plans a reverse split of its LTC-linked token. Binance's LTCDOWN token is like a Litecoin shorting tool. The decision to consolidate the token makes some investors think that there isn't much demand for betting against Litecoin.
Article continues below advertisement
Litecoin (LTC) price prediction for 2021 and and how high it could go by 2025
For Litecoin to get back to its peak of $413 before the end of 2021, it would need to rise at a compounded monthly rate of 25 percent for the remaining period. If it maintains that rate of growth, it could go as high as $2,400 before 2025.