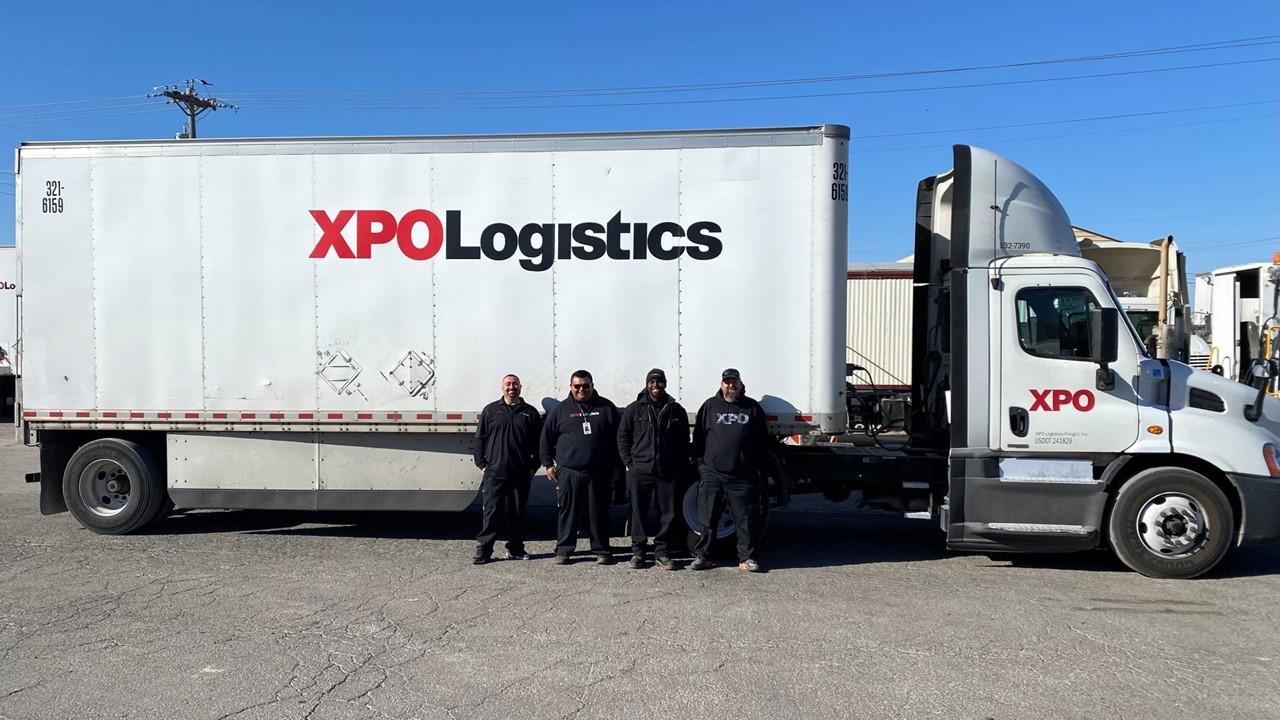 Less-Than-Truckload Companies Are Soaring in the Stock Market
The U.S. transportation system moves a daily average of $51.8 billion in freight, according to the Bureau of Labor Statistics. One industry's sole purpose is to ease the burden for trucking companies seeking increased efficiency. This industry is known as less-than-truckload or less-than-load (LTL).
Article continues below advertisement
Article continues below advertisement
LTL carriers make up a growing industry that fills in the gaps for e-commerce, materials, commodities, and other shipped goods. Investing in LTL marks a supply chain bet, which could be fruitful as bottlenecks persist and new wrenches are thrown in amid the Russia-Ukraine war.
Less-than-truckload carriers help ease the load.
Less-than-truckload carriers transport shipments between 150–15,000 pounds (as opposed to ground service trucks like FedEx that go lower) Usually, the carrier ships freight from a collection of companies rather than working solely for a single brand. This practice is called "assembly service" and increases efficiency by allowing shipments to get to specific regions easier.
Article continues below advertisement
LTL companies can operate nationwide or in certain areas (such as cities) depending on the audience they target.
For wholesalers, LTL helps keep inventory at ideal levels and ensures the company doesn't get too low before restocking with a full truckload.
Article continues below advertisement
Article continues below advertisement
The National Motor Freight Traffic Association (NMFTA) is a non-profit membership trade group that specializes in LTL. While the LTL hub-and-spoke process does tend to involve more handling and is less direct than a full truckload process, it's still a growing industry with an estimated 11.3 percent of the U.S. for-hire transportation market. Scattered distribution centers around the U.S. make LTL increasingly relevant — including for investors seeking to buy into LTL company stocks.
What are the best LTL stocks to invest in?
1. XPO Logistics Inc. (XPO)
The NYSE-traded XPO Logistics (XPO) is a key player in LTL. XPO stock is up 13.52 percent on the morning of Wednesday, March 9. The stock is soaring due to a corporate move that will allow XPO to focus solely on trucking. The company is spinning off its high-tech truck brokerage operations into a separate firm, also to be publicly traded.
Article continues below advertisement
"There's a large universe of investors who want to invest in a pure-play like LTL that's asset-based with a high return on capital and levered to the ongoing industrial recovery," XPO Chairman and CEO Brad Jacobs told reporters.
Article continues below advertisement
2. Old Dominion Freight Line Inc. (ODFL)
Founded in 1934, the NASDAQ-traded Old Dominion (ODFL) is a stock market veteran. ODFL stock is up 1.41 percent on March 9 and is outperforming competitors like FedEx Corp. (FDX) and J.B. Hunt Transport Services (JHBT) on the day. ODFL has national, regional, and expedited LTL exposure for investors to capture.
Article continues below advertisement
3. Yellow Corporation (YELL)
Formerly YRC Worldwide, Yellow Corp. (YELL) changed its NASDAQ ticker and name on Feb. 8. YELL stock is up 8.42 percent on Wednesday morning, making this LTL play one of the day's biggest movers.
YELL provides global LTL exposure. Investors should be aware of long-term volatility that could make it difficult to outpace recent gains.