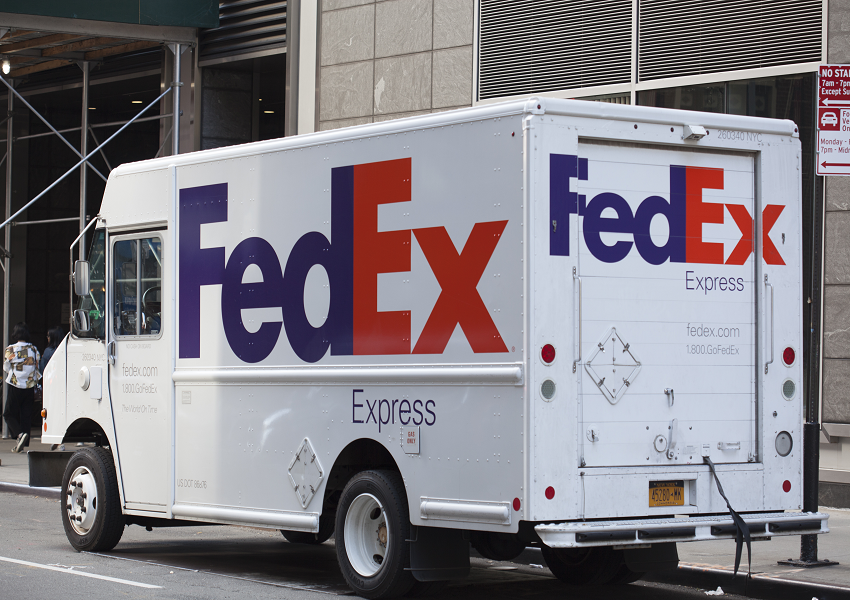 Amazon Stops Sellers from Using FedEx Ground Service
FedEx (FDX) stock fell 1% yesterday on reports that Amazon (AMZN) is blocking third-party merchants from using FedEx's Ground delivery services for Prime shipments. The Wall Street Journal (or WSJ) first reported about the latest restriction imposed by Amazon on third-party sellers.
Amazon notified all its third-party merchants regarding package delivery policy changes through an email sent on Sunday. According to the notification seen by WSJ, Amazon has cited FedEx's inability to deliver packages on time as the main reason behind its decision.
Per the report, Amazon's delivery restrictions were to go into effect on Monday and would continue until FedEx's Ground delivery service improves. The e-commerce giant stated that FedEx's slow Ground delivery services could harm Amazon's performance targets and reputation.
Article continues below advertisement
Citing data from ShipMatrix, WSJ revealed that FedEx had the worst on-time delivery performance during the week after Black Friday. According to the data, FedEx had an on-time performance rate of 90.4% during the week. On the other hand, United Parcel Service (UPS) and Amazon had on-time performance rates of 92.7% and 93.7%, respectively.
Nonetheless, Amazon has not imposed any delivery restrictions on non-Prime shipments. Moreover, Amazon has said that third-party sellers can still use FedEx's Express services for Prime orders.
Amazon: A growing threat for FedEx
Once a customer, Amazon has turned into a competitive business threat for logistics giant FedEx. Amazon is investing heavily in its logistics infrastructure. In the last few years, the company's ground-delivery vehicles and air cargo fleets have grown to 10,000 and 70, respectively.
Considering Amazon's enormous financial strength, both FedEx and industry experts believe that Amazon could quickly build a vast logistics infrastructure. Such a development could pose a real threat to the businesses of FedEx and UPS.
The latest restrictions also reflect Amazon's growing control over its third-party sellers. According to a Bloomberg report, sales from third-party merchants account for over 50% of Amazon's total sales. Amazon collects a commission on every sale by third-party merchants.
Article continues below advertisement
The e-commerce giant also provides warehousing and delivery services. These services contribute significantly to the company's overall revenues. This has put Amazon in direct competition with FedEx, according to the Bloomberg report. Therefore, a ban on using FedEx's Ground delivery services would compel third-party sellers to use Amazon's services, thereby boosting Amazon's revenues.
Nonetheless, FedEx has denied any material impact from Amazon's ban on third-party merchants using the former's Ground delivery services. According to Bloomberg, FedEx, in an emailed statement, stated that Amazon's "decision affects a very small number of shippers." However, "it limits the options for those small businesses on some of the highest demand shipping days in history." The statement further adds that Amazon's decision "may compromise their [third-party sellers'] ability to meet customer demands and manage their businesses."
Furthermore, FedEx is likely to deliver a record number of packages during the 2019 holiday season despite splitting with Amazon. Market research firms are also predicting a year-over-year increase in FedEx's package volumes this holiday season.
FedEx-Amazon war heats up
Amazon's latest move is seen as retaliation for FedEx's earlier action of cutting business ties with the e-commerce retailer. FedEx cited the competitive threat from Amazon's growing logistics infrastructure as its reasoning behind the decision.
In severing this connection, the courier and delivery services provider ended two contracts with Amazon. The company first didn't renew the express-delivery contract for Amazon's domestic parcels in June. Later in August, it terminated the ground-delivery contract for Amazon's small packages in the US.
FedEx had said that the decision would not have a material impact on its financials. According to the company, Amazon contributes nearly 1.3% of its total revenues. The company believes cutting ties with Amazon would free up its resources. This would help it focus on the broader e-commerce market.
FedEx hopes that this strategy would help it extend business relations with Amazon's main competitors. These competitors include Target (TGT) and Walmart (WMT). These retailers are undergoing significant business transformations to better compete with Amazon. They are focusing on more e-commerce instead of just being brick-and-mortar retailers.
We expect FedEx may provide some details regarding its post-Amazon business during its second-quarter fiscal 2020 results. The company will report its Q2 results after the market closes today. Analysts predict revenues to fall 1.4% year-over-year to $17.6 billion during the second quarter. Moreover, they forecast EPS to fall 31.5% year-over-year to $2.76.