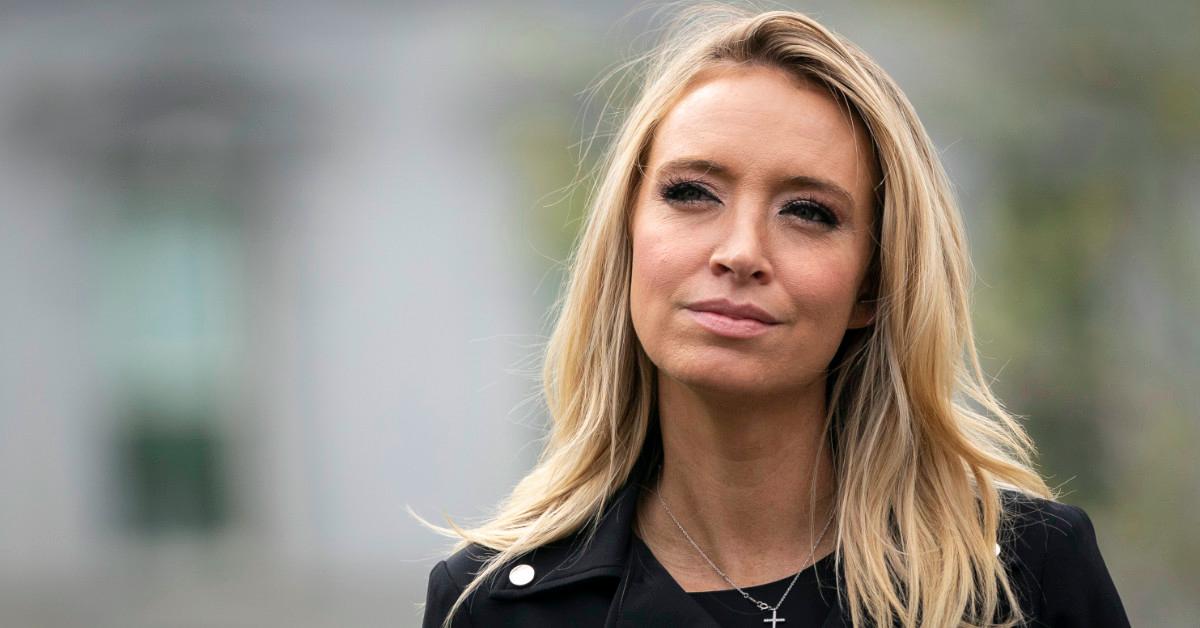 Controversy Has Followed Kayleigh McEnany From the White House to Fox News
With former White House press secretary Jen Psaki's move to MSNBC now official, how has her predecessor fared in cable news? What is Kayleigh McEnany's net worth?
McEnany, 34, was out of a job nine months after she became White House press secretary for Donald Trump, with Joe Biden taking over the White House in January 2021.
Article continues below advertisement
In the days after the 2020 presidential election, McEnany made unfounded claims of election fraud, prompting Fox News' Neil Cavuto to cut away from her remarks, as The Washington Post reported at the time.
Within months, however, McEnany would become Cavuto's colleague at the conservative TV channel.
Kayleigh McEnany now co-hosts 'Outnumbered' on Fox News.
In March 2021, Fox News announced that McEnany would join its "family" as an on-air commentator, and later that month, the cable news outlet named her one of the co-hosts of Outnumbered, joining Harris Faulkner, Emily Compagno, and guest panelists.
Article continues below advertisement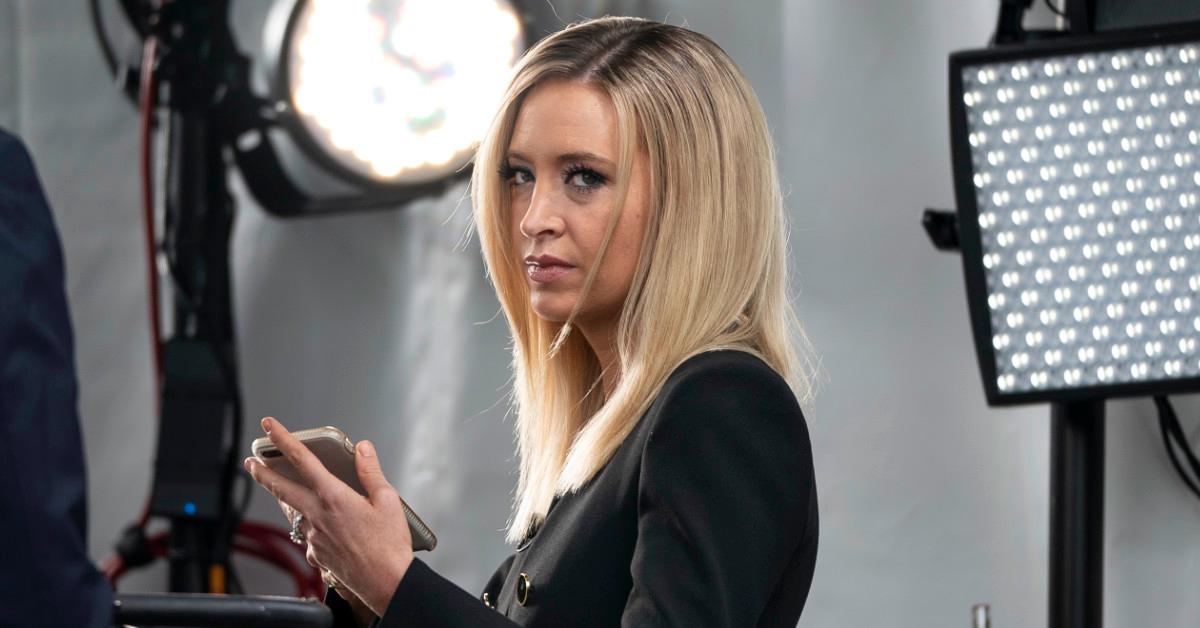 As Deadline and NBC News reported at the time, McEnany was one of many members of Trump's inner circle to move to Fox News Media. Lara Trump, the daughter-in-law of the former president, also joined Fox News as a contributor in March 2021. Larry Kudrow, a former economic adviser to Trump, got his own show on Fox Business. Sarah Huckabee Sanders had a brief stint with Fox News after her tenure as Trump's press secretary.
Article continues below advertisement
As an Outnumbered co-host, McEnany has continued to make controversial statements. In February, for example, she sparked backlash on social media for claiming on Outnumbered that there's "no greater supporter of the Democrat Party than Vladimir Putin," according to The Independent. And in March, after McEnany claimed that delaying Ukraine aid seemed to be "modus operandi" for the Biden administration, Twitter users pointed out that she seemed to have forgotten about Trump's first impeachment.
Article continues below advertisement
Kayleigh McEnany used to work for Sarah Huckabee Sanders' father.
McEnany, the 33rd White House press secretary, has a connection to Sanders, the 31st. She started her career as an intern and a production assistant at Fox News, according to her bio on Fox News' website. During that time, she worked on Huckabee, the Fox News show hosted by Sanders' father, former Arkansas Gov. Mike Huckabee, according to Deadline.
Kayleigh McEnany
Fox News host, former White House press secretary
Net worth: $500,000 (reported)
Kayleigh McEnany served as White House press secretary for former President Donald Trump and now hosts as co-host of the Fox News show Outnumbered.
Birthdate: April 18, 1988
Birthplace: Tampa, Fla.
Education: Georgetown University, Harvard Law School
Spouse: Sean Gilmartin (m. 2017)
Children: Blake (b. 2019)
In other stages of her media career, McEnany was a political analyst for CNN, a contributor for The Hill, and a columnist for Above the Law. In her political career, she was an intern for former Rep. Adam Putnam (R-FL) and for the White House Office of Media Affairs, the national spokesperson for the Republican National Committee, and the national press secretary for the Trump re-election campaign.
According to Celebrity Net Worth, McEnany has a net worth of $500,000 and a salary of $183,000.