Low Approval Numbers Show That Americans Are Unhappy With V.P. Kamala Harris
Several polls are showing that Americans are not happy with Vice President Kamala Harris. What is her approval rating — and will it go up before 2024 elections?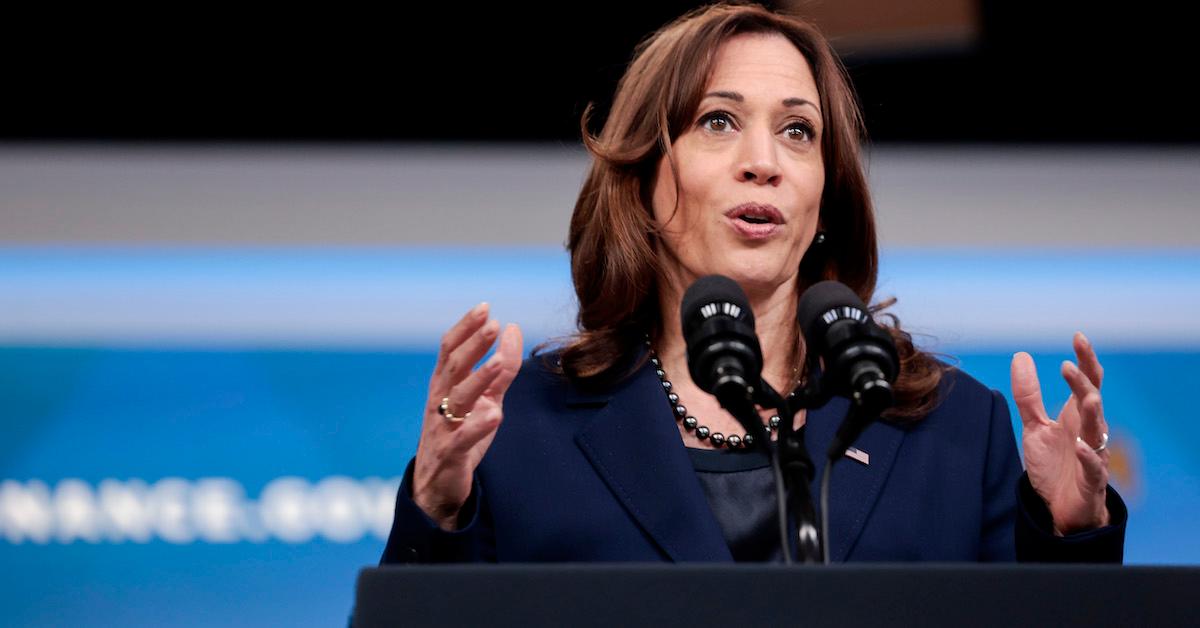 Vice President Kamala Harris kicked up dust during the presidential election. When Joe Biden won, a video quickly circulated on social media showing Kamala on the phone with Biden in which she says, "We did it, Joe."
Now the tables have turned as voters are wondering what they are doing. Kamala Harris's approval rating is low, showing many voters don't have confidence in her.
Article continues below advertisement
Article continues below advertisement
Harris's future is shaky. As voters begin looking forward to the 2024 election, some might consider Harris to be a candidate for President or V.P. again should Biden run.
However, the voter polls are showing low ratings. It seems that for any position Kamala Harris chooses to run for, she will have a hard time convincing the American people to vote for her.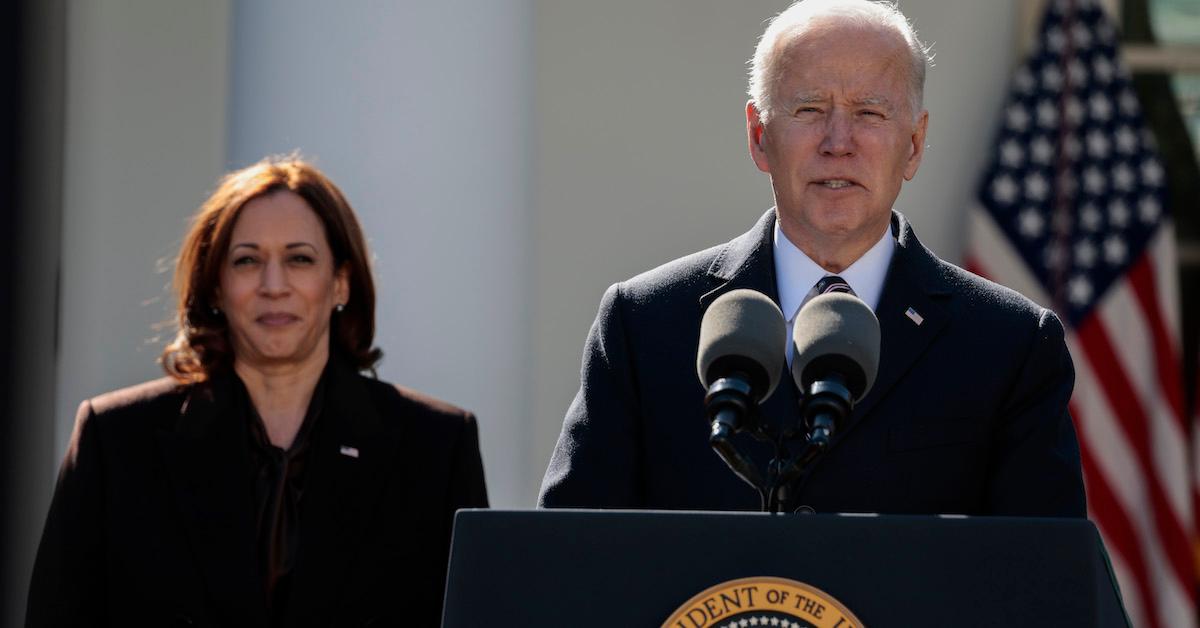 Article continues below advertisement
What is Kamala Harris' approval rating?
According to The Los Angeles Times, Kamala Harris's approval rating is abysmal. Based on results from April 19, 2022, 40 percent of registered voters favored Kamala Harris while 52 percent had an unfavorable opinion of her— a gap of 12 percent.
A more recent poll puts her approval in an even lower position. As of April 21, 58.1 percent of pollers disapprove of Harris, a dismal number compared to the 32.1 that do approve.
So why is her approval rating so low? When Harris entered the White House as vice president, she was tasked with dealing with some of the most sticky political issues such as immigration and voting reform. Title 42 is arguably one of the most debated issues when it comes to immigration.
Article continues below advertisement
Article continues below advertisement
Title 42 gave the U.S. Customs the power to deny entry of "certain persons who potentially pose a health risk, either by virtue of being subject to previously announced travel restrictions or because they unlawfully entered the country to bypass health screening measures."
The Biden Administration has tried (and failed) to get the title lifted. The lack of clarity regarding what she does about immigration is putting her behind.
Article continues below advertisement
What does Kamala Harris' approval mean for the 2024 election?
A new poll shows that by a slight margin, Harris is ahead of Florida Governor Ron DeSantis. The poll accounted for 1,966 registered voters on April 20 and the 21, revealing DeSantis had fallen behind by four points.
Harris was supported by 42 percent of those that participated in the pole, and DeSantis received support from 38 percent. 20 percent were unsure of who they might choose.
Article continues below advertisement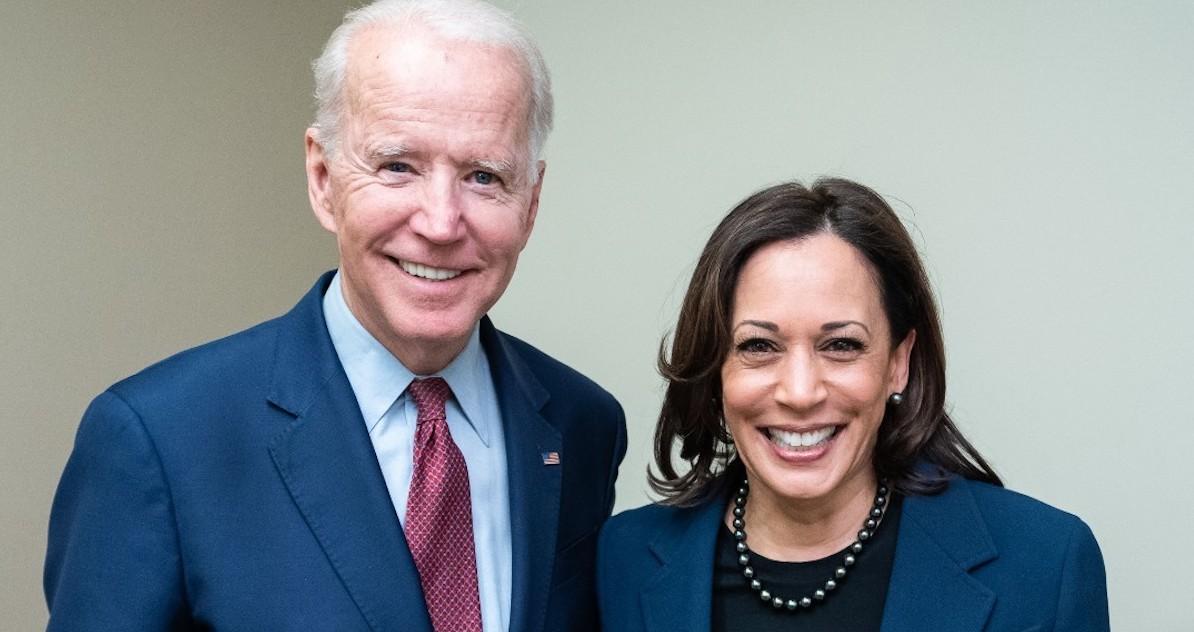 Article continues below advertisement
In a poll with former President Donald Trump and President Biden, V.P. Kamala Harris fell behind. Trump received support from 47 percent pushing him ahead of Kamala by 6 points. When matched with President Joe Biden, Trump gathered support from 45 percent of those polled, putting him ahead of Biden by 2 points. People aren't happy with Biden either.
According to SFGate, when placed against Trump in a hypothetical match-up for the 2024 election, Harris was struggling. The poll revealed a two-digit lead landing Trump with 49 percent and Harris with 38 percent.
Though things can always change, the odds of Harris winning the 2024 election (should she be going against Trump) are not in her favor.