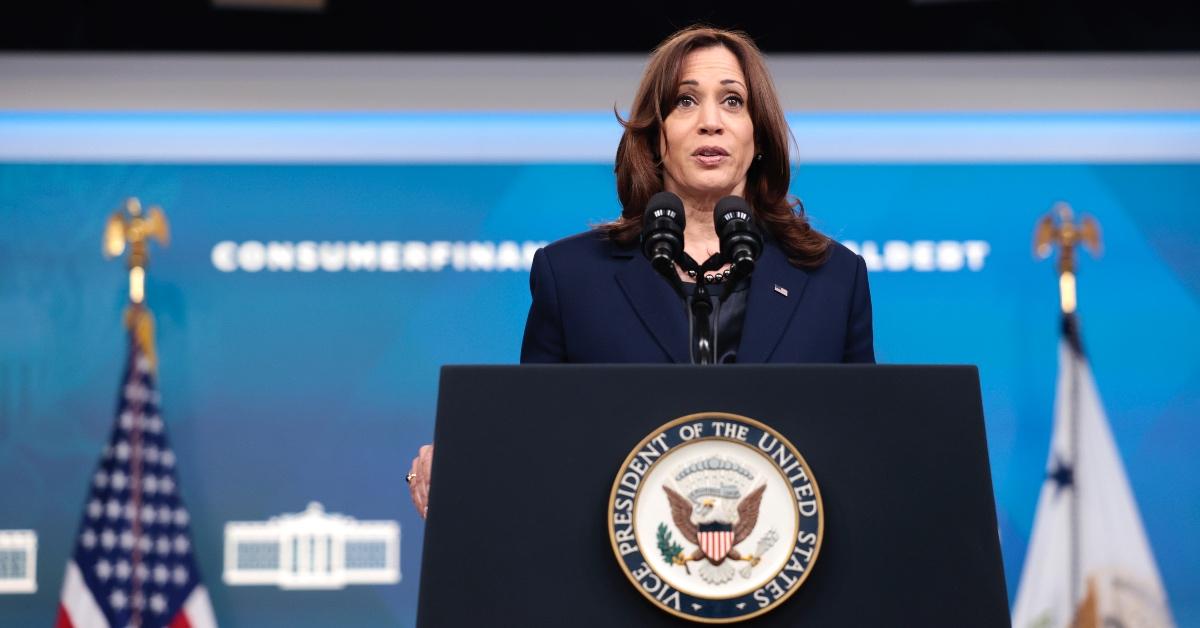 Kamala Harris Tests Positive for COVID-19 — Is She Vaccinated?
Vice President Kamala Harris tested positive for COVID-19 on April 26, 2022, bringing back into question whether she's vaccinated against the virus.
Just last year, conspiracy theories flooded the internet, claiming Harris had faked receiving shots. To help settle the rumors, we're doing a fact check on whether the current VP of the United States is fully vaccinated.
Article continues below advertisement
Kamala Harris is fully vaccinated against COVID-19, and boosted.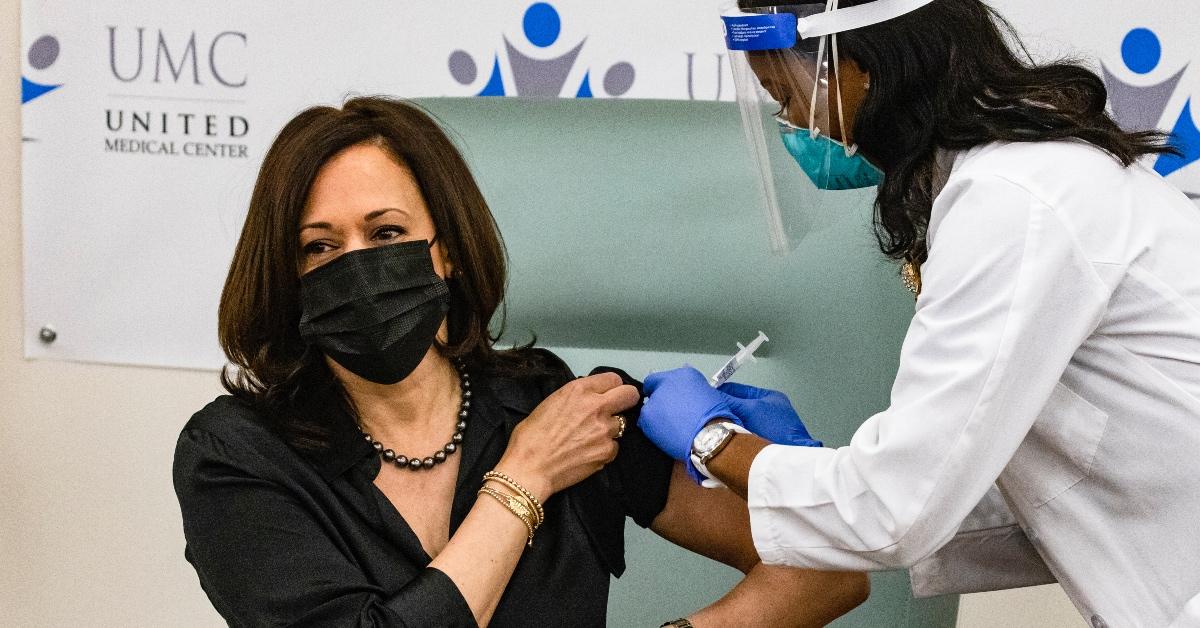 Although Harris is presumed to be fully vaccinated against the COVID-19 virus and boosted, she tested positive for the virus on April 26. According to a White House press release, Harris tested positive on rapid and PCR tests. Although the VP is not showing any signs of symptoms related to COVID, she will be isolating herself from others and working from the comfort of her home.
While it isn't clear how long Harris is expected to remain in isolation, the White House says she will be "following CDC guidelines and the advice of her physicians."
The CDC currently advises anyone who has contracted COVID-19 to isolate themselves for five days followed by five days of wearing a mask.
Article continues below advertisement
The White House Press release did mention that Harris has not been in close contact with President Biden or the First Lady "due to their respective recent travels schedules."
Harris is expected to return to the White House once she produces a negative result.
When did Kamala Harris get vaccinated against COVID-19?
Kamala Harris received her first dose of the Moderna COVID-19 vaccine on live television back in Dec. 2020. The VP reportedly received the dose at United Medical Center in Washington D.C.
After receiving the shot, Harris can be heard saying, "That was easy! Thank you. I just barely felt it. I barely felt it."
Article continues below advertisement
In January 2021, Harris was said to have visited the National Institutes of Health near Washington where she received her second dose of Moderna's COVID-19 vaccine, reports Reuters. The Moderna vaccine is administered in two series, with the second shot being given within 4-8 weeks after the initial dose is administered, according to updated CDC guidelines.
Article continues below advertisement
Is Kamala Harris doubled boosted against the COVID-19 virus?
Several months after receiving her second dose of the Moderna COVID-19 vaccine, Kamala Harris received her third dose, which acts as a booster shot. Harris received the shot on Oct. 30, 2021, in the South Court Auditorium of the White House, reports Forbes.
Forbes says Harris was eligible to receive her booster shot given her "frequent travels and interactions with a wide range of people." Now, while sources claim Harris is "doubly boosted," it isn't clear whether the VP received one or two booster shots.
And her recent Tweet, which confirmed her positive COVID results on April 26 isn't much help.
In a recent tweet, Harris stated, "Today I tested positive for COVID-19. I have no symptoms, and I will continue to isolate and follow CDC guidelines. I'm grateful to be both vaccinated and boosted."