Uber And Other Transportation Companies Lift Mask Mandates
The Centers for Disease Control and Prevention (CDC) mask mandate is no longer in effect and will not be enforced by Uber, Lyft, TSA, and others.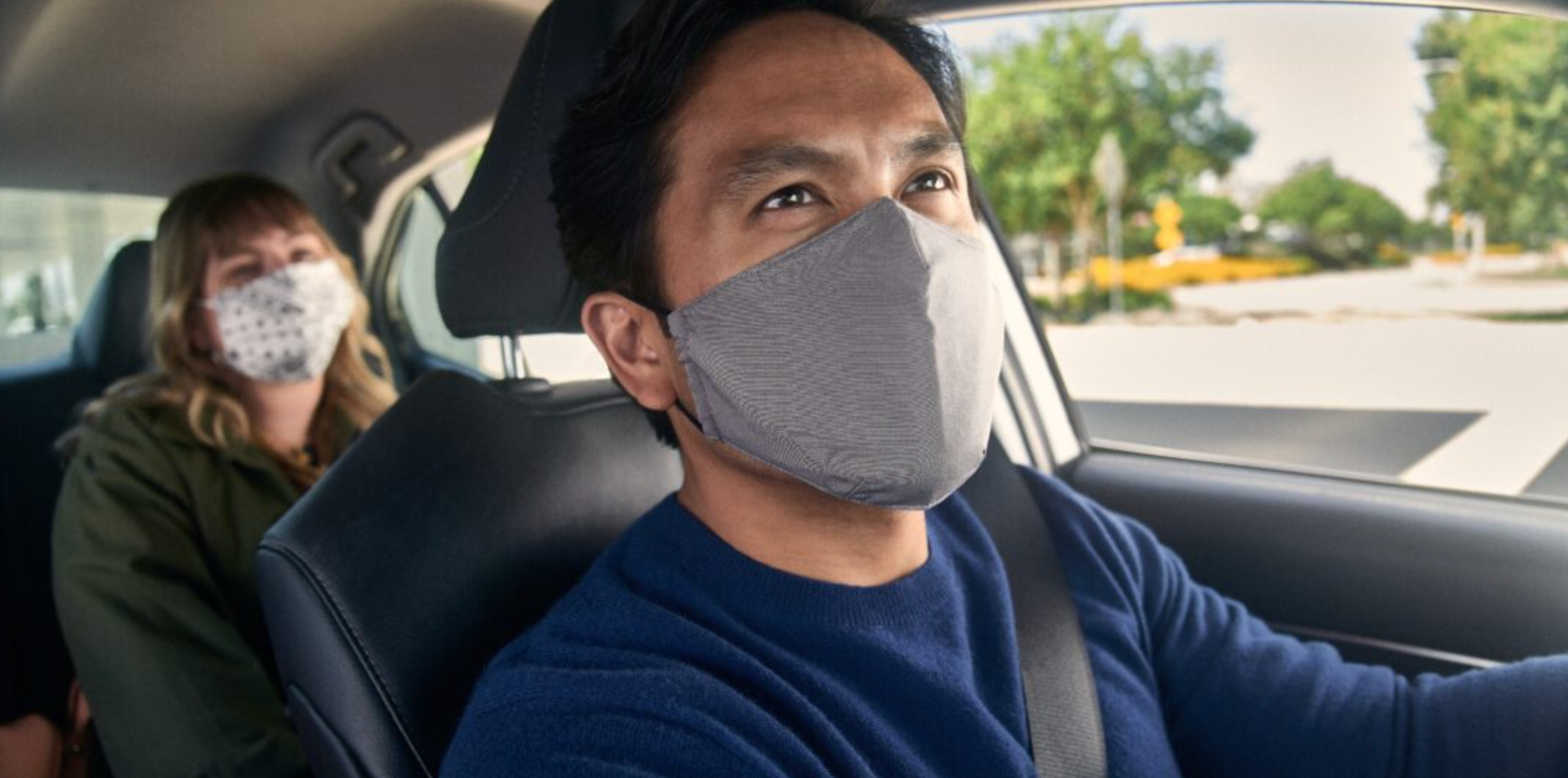 Uber is one of many companies lifting restrictions on drivers and passengers to wear a mask. U.S. District Judge Kathryn Kimball Mizelle ruled Tuesday that the previous mandate by the U.S. Centers for Disease Control and Prevention is unlawful. The reasoning behind it is that the mandate surpassed the CDC's statutory authority and violated administrative law. While the Florida federal judge's ruling is still being reviewed, the mask mandate is currently no longer in effect.
Article continues below advertisement
Article continues below advertisement
Uber passengers will also now be allowed to sit in the front seat of an Uber ride again. Riders were previously not allowed to because of the company's Covid guidelines. Along with Uber eliminating its mandates, Lyft, Amtrak, TSA, and multiple airline companies will follow suit. These decisions came rather swiftly, as businesses lifted their restrictions within hours of the ruling's announcement on Tuesday.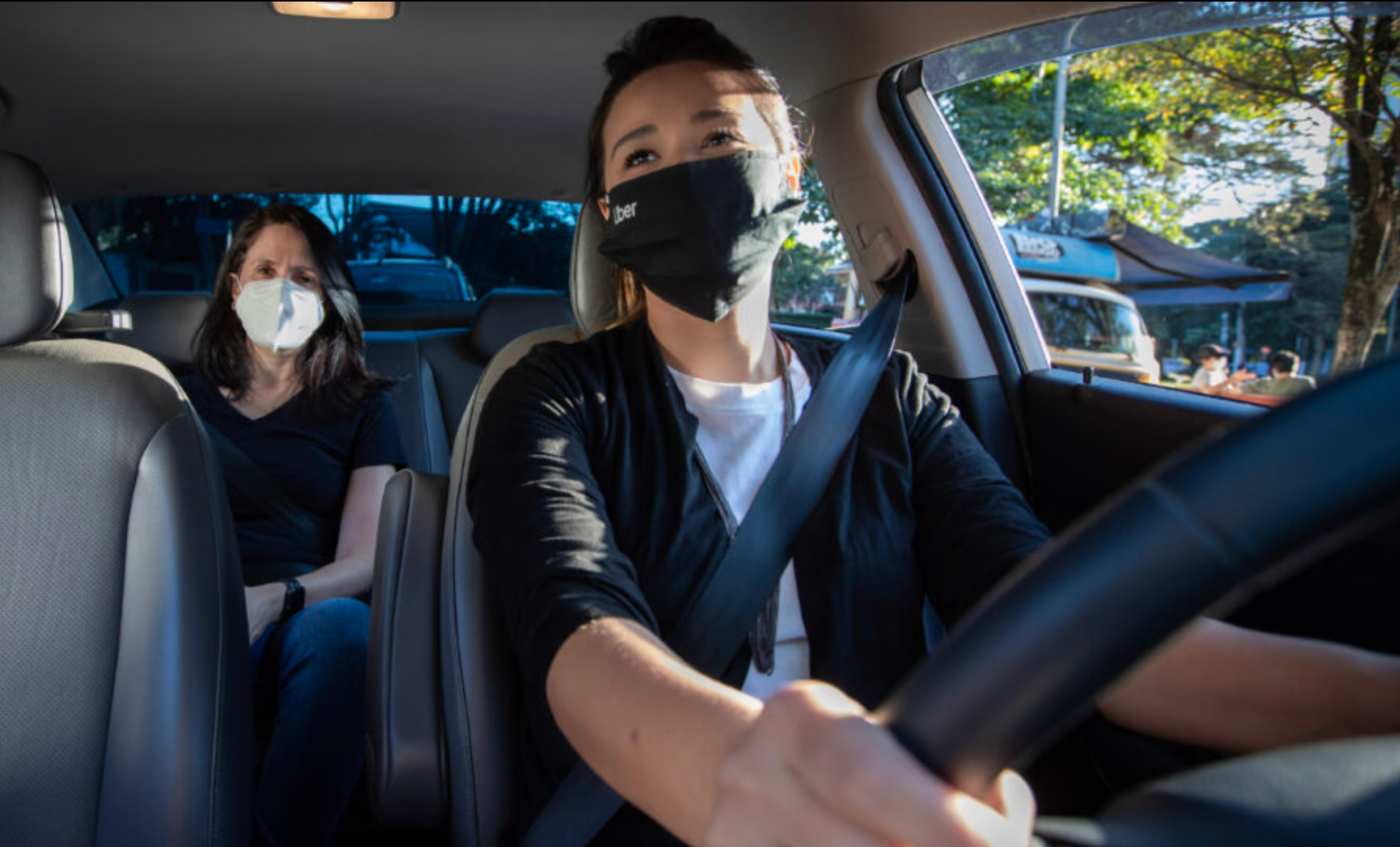 Article continues below advertisement
Is the mandate lift effective everywhere?
Uber says its restriction reversal only applies to drivers and passengers in the U.S. However, there are still towns and cities across the country that have mask mandates at the local government level, so the lift will not apply to those areas. New York City is one city that still has mask requirements in place, so people there still have to wear masks in an Uber and it's likely that front-passenger seating is still not allowed.
New York and California have some of the strictest policies when it comes to masks and other guidelines that were a result of the Covid pandemic. Both states had some of the highest cases of Covid throughout the last few years. Those who use the MTA, NJ Transit, Amtrak, flights, and other mass transit in New York City, will reportedly still have to abide by the mandates. NYC mayor Eric Adams was open to lifting the restrictions earlier in April, but ended up not going through with the rollback.
Article continues below advertisement
Article continues below advertisement
The mayor did ease vaccine restrictions for professional athletes in the city after receiving heavy criticism from players on the Brooklyn Nets for not doing so earlier. Kyrie Irving has made constant national headlines for opposing not taking the Covid vaccine, even though most of his teammates did. Irving was previously not allowed to play at home games for the Nets for a majority of the 2021-22 season until the restrictions were lifted.
Can you still wear a mask regardless?
There are no mandates requiring that you cannot wear a mask in public transportation and ridesharing services, so Uber drivers and passengers are free to still wear masks. Passengers are also free to cancel rides if they don't feel comfortable with a driver who isn't wearing a mask. However, Uber says it will remove the option to choose mask-related concerns as an option to cancel a ride. So if you end up canceling an Uber in a city that has no mask restrictions, and your reasoning was because the driver wasn't wearing a mask, you'll still have to pay that cancelation fee.