Kraken CEO Jesse Powell Is One of the Richest People in Crypto
Employees at cryptocurrency exchange Kraken reportedly have until Monday, June 20 to agree with the company's "libertarian philosophical values" and commit to "diversity of thought" or resign. Kraken CEO Jesse Powell issued the ultimatum during a June 1 meeting, The New York Times reports. Powell has a net worth estimated at $500 million.
Article continues below advertisement
Jesse Powell
Kraken CEO and Co-Founder
Bitcoin pioneer Jesse Powell is the CEO of the Kraken cryptocurrency exchange that he co-founded. Powell recently issued an ultimatum to Kraken employees that the need to agree to the company's cultural policies or quit their jobs.
Age: 41
Education: California State University, Sacramento
Powell told employees to agree with culture policies or leave.
Powell presented Kraken employees with a 31-page culture document outlining the company's values and told them that if they disagreed, they could quit, the Times reported on June 15 after receiving internal documents from the company. Employees who opted to quit would receive four months' pay as long as they agreed to never work for Kraken again, the Times reports.
Article continues below advertisement
According to the Times, Powell has ignited a culture war among employees and made "hurtful" comments regarding women, gender identity, and personal pronouns.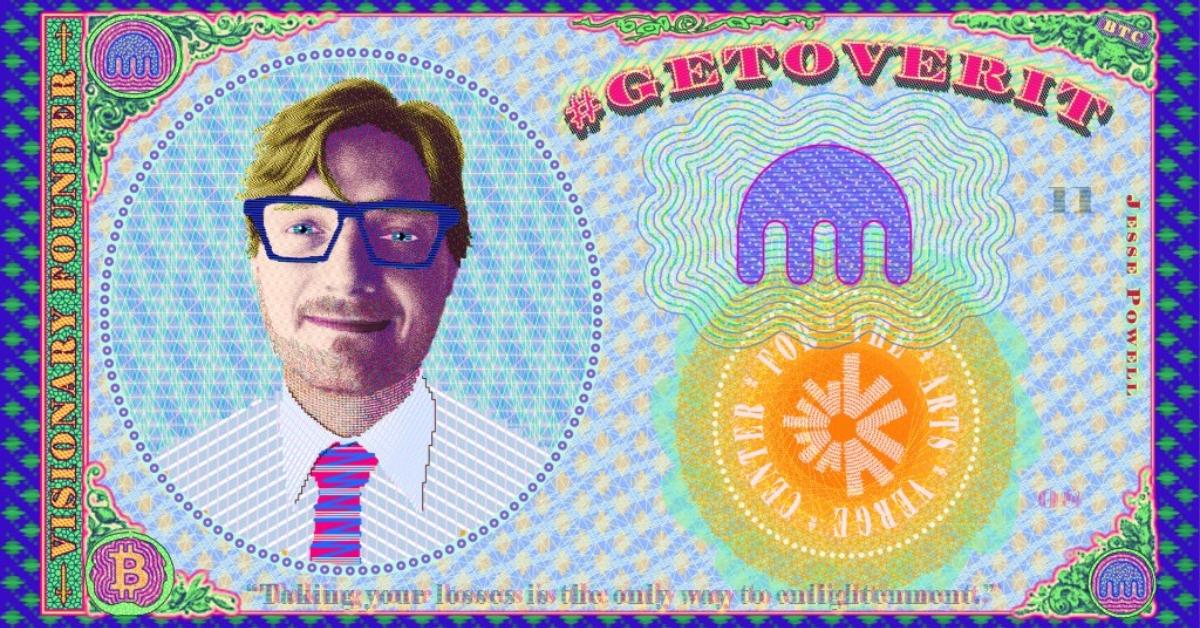 Article continues below advertisement
Powell calls out "woke activists."
In a June 15 Twitter thread Powell wrote in response to the Times article, he states that the culture document, titled "Kraken Culture Explained," came about after some employees started focusing on "minor slights" and "first world problems."
"I think we've developed some really thoughtful policies that might not appease woke activists but work for the other 99 percent of the world," Powell wrote on Twitter.
Article continues below advertisement
Powell said on Twitter that only 20 of Kraken's 3,200 employees aren't on board with the cultural policies. "...20 unhappy people can sap the productivity out of another 400 with little effort," Powell tweeted.
Kraken is hiring 500 new employees.
Article continues below advertisement
"If nobody is ever offended, we either don't have enough diversity of thought or we don't have enough transparency in communication. We recognize that hurt feelings are inevitable in a global organization that is optimizing for team outcomes above individual sentiment," the blog post says.
Article continues below advertisement
Powell launched Kraken in 2013.
Kraken is one of the world's largest cryptocurrency exchanges, second only to Coinbase. Powell co-founded the company with Thanh Luu in 2011. At the time, Powell was working on security issues for the now-defunct crypto exchange Mt. Gox. He started working on Kraken as a possible replacement for Mt. Gox if it shut down, which it did in 2014.
Kraken officially launched in 2013 and offers Bitcoin, litecoin, and euro trades. Powell is seen as a Bitcoin pioneer, proponent of cryptocurrencies, and opponent of government regulation of the crypto market. In 2021, Entrepreneur named him one of the 50 Richest People in Crypto.