Jack Dorsey Shows off His Bitcoin Clock – Where to Buy Yours
Jack Dorsey had a placed a Bitcoin clock right behind him during his appearance before a House hearing, making a subtle statement about his support on Bitcoin.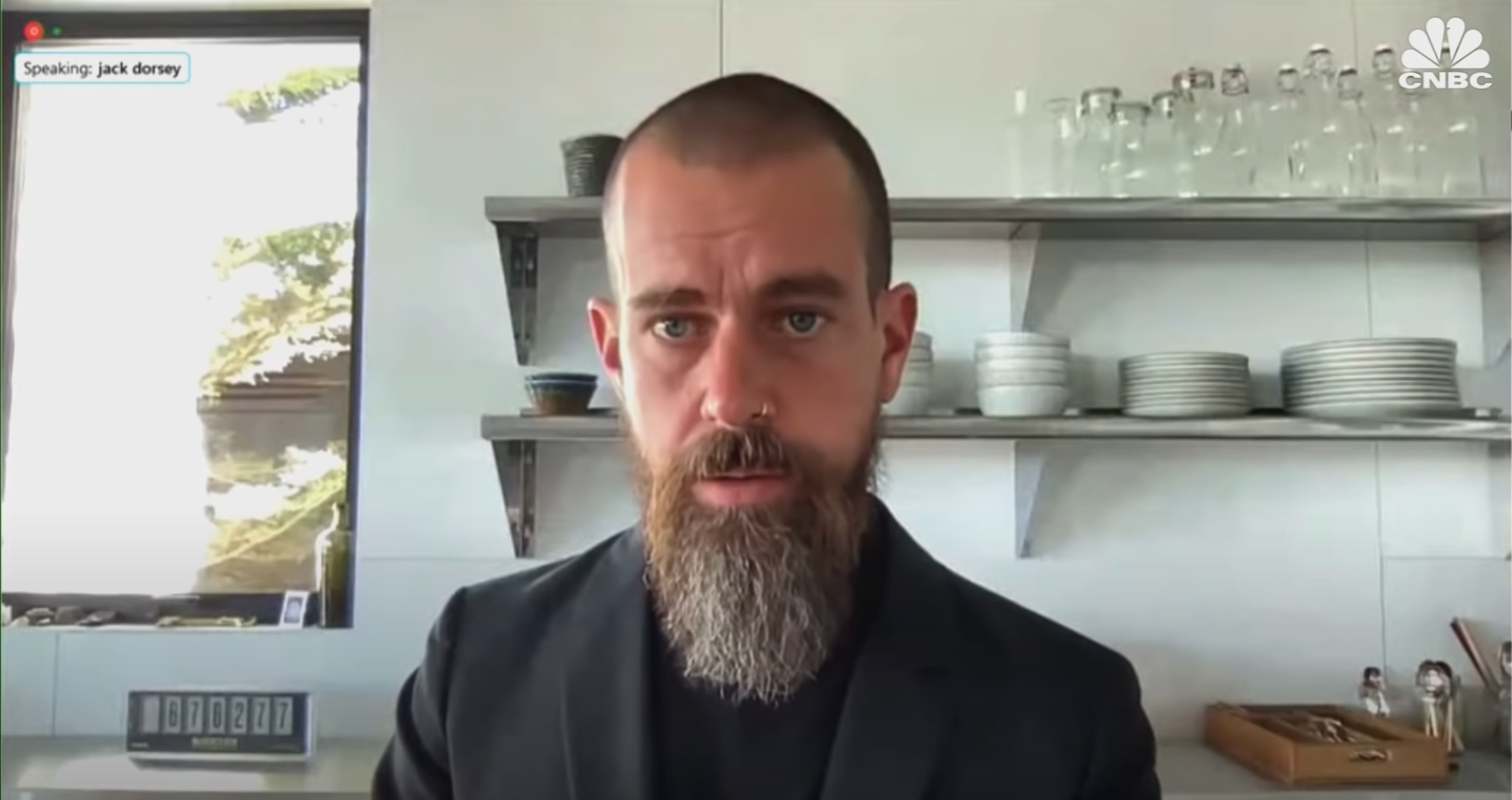 Twitter CEO Jack Dorsey has been one of the most vocal supporters of Bitcoin and cryptocurrencies out there. As it turns out, the social media billionaire even managed to make a not-so-subtle statement while speaking before a House hearing this week.
Article continues below advertisement
Article continues below advertisement
Alongside Google CEO Sundar Pichai and Facebook CEO Mark Zuckerberg, Jack Dorsey was present virtually for a House hearing on how social media companies promote and combat misinformation. Cryptocurrency enthusiasts noticed that Dorsey had conspicuously placed a Bitcoin clock on his table, which was noticeable to most people that saw the video.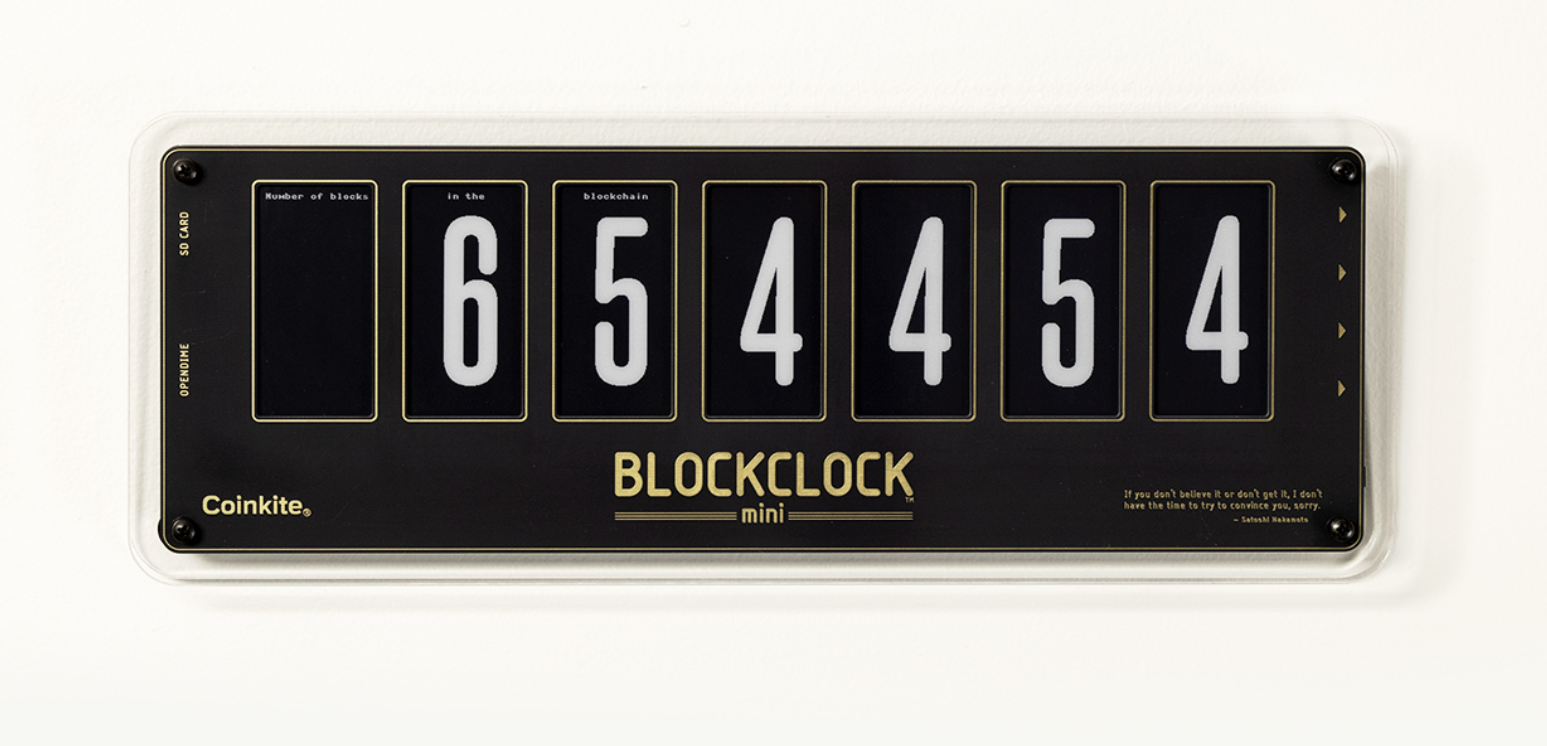 Article continues below advertisement
Crypto enthusiasts now want to know where to buy Jack Dorsey's Bitcoin clock.
If you look at replays of the hearing, you will notice an unusual-looking clock sitting on Dorsey's table on the bottom left part of the screen. Considering that he was in his kitchen, with only plates and cutlery in the background, it's a very peculiar – if not deliberate – placement for an electronic device like this.
As it turned out, the device is a BlockClock mini, a Wi-Fi-enabled clock that displays the current price of Bitcoin, as well as some extra information such as Bitcoin's current market cap. The BlockClock mini creators are a Canadian startup called CoinKite, which has a few other products, such as a couple of hardware wallets called ColdCard and OpenDime. While the BlockClock can also display the current time, Dorsey set it up to display Bitcoin's current price instead.
Article continues below advertisement
Article continues below advertisement
Besides that, he didn't make any other crypto-related comments during his speech before the House committee. Most of his comments were about how Twitter balances the importance of free speech alongside the need to combat misinformation.
Article continues below advertisement
Jack's Bitcoin clock isn't the only one on the market.
If by any chance you're looking to buy your own BlockClock mini, your best bet is to buy one from their website, blockclockmini.com. It costs around $399, and there's no delivery estimate due to it being in such high demand. There's no shortage of other Bitcoin clocks being sold on the internet, with different models being significantly cheaper. This particular BlockClock mini, however, is a higher-quality model, hence its price tag.
Article continues below advertisement
Jack Dorsey on Bitcoin and NFTs
Over the past few weeks, Dorsey has been embracing the cryptocurrency community like never before. Earlier this month, he announced he would be selling a non-fungible token (NFT) of his tweet for millions of dollars. He was joined by Elon Musk, who also sold a tweet NFT for millions as well.
Article continues below advertisement
In February, Twitter's CEO said that he set up his own Bitcoin node on his computer, a type of software that helps validate transactions on the Bitcoin network. Anyone that wants to run a node can do so, as long as they have the spare computing power. There are also no monetary rewards to running a Bitcoin node, unlike cryptocurrency mining. Dorsey tweeted a screenshot of him running a Bitcoin node on his Apple OS computer.
Dorsey has also made sure to integrate cryptocurrency payments with his company's as well. Bitcoin payments are now enabled through Square's cash app, Dorsey's payment processing company. He also invested $50 million into launching Square Crypto, a division focused on cryptocurrency and blockchain development.