Formula One Driver Lewis Hamilton Invests in Series B Funding for Zapp
European dark store delivery company Zapp is known for getting to doorsteps quickly. After Joe Falter and Navid Javaherian co-founded the company in 2020, investors are wondering if its transition to the public market will be as quick as its growth.
Article continues below advertisement
Article continues below advertisement
Zapp isn't public—yet. However, the company did score a $200 million investment from Formula One race car driver Lewis Hamilton and others. Here's what to know and whether an IPO is coming.
Lewis Hamilton and other investors take part in Zapp's $200 million investment round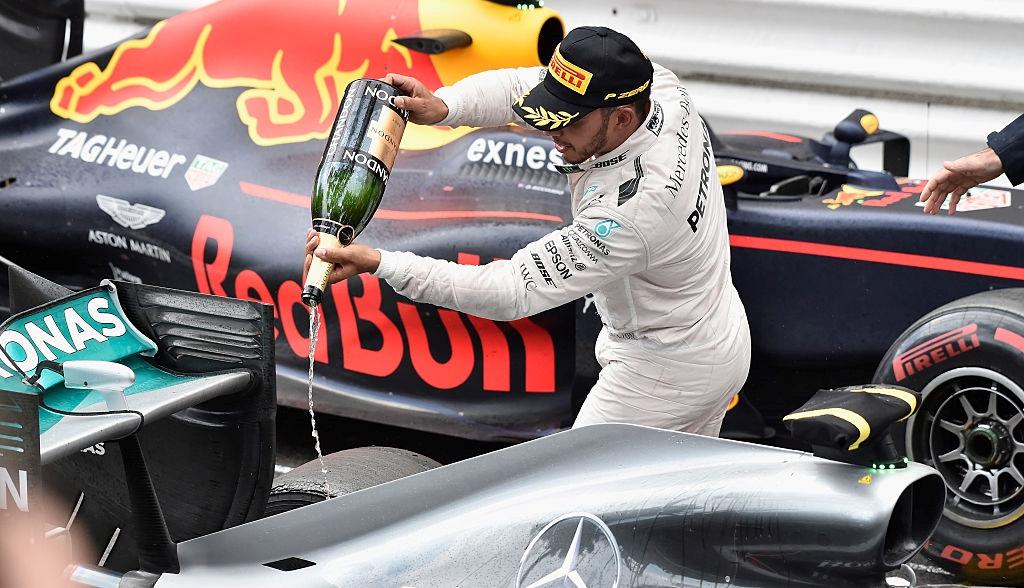 According to Crunchbase, Zapp just scored a $200 million Series B investment round led by 468 Capital, BroadLight Capital, and Lightspeed Venture Partners. British Formula One star Lewis Hamilton is also on the docket, going bullish on essential item delivery in the U.K. and Europe.
Article continues below advertisement
Atomico, Burda, and Vorwerk Ventures added on to their existing investment from a Series A round. JPMorgan advised the deal.
Hamilton's individual stake is undisclosed, as is Zapp's enterprise value. A Mercedes team driver, Hamilton is reported to have a net worth of about $260 million thanks to a $46 million annual salary under his current contract. He's the wealthiest sports figure in Britain, surpassing even David Beckham.
Article continues below advertisement
Article continues below advertisement
What are dark stores, Zapp's bread and butter?
Zapp delivers drinks, snacks, and grocery store essentials to people in London, Manchester, Cambridge, and Bristol in the U.K, Paris, and Dutch cities Amsterdam and Rotterdam.
The company operates using "dark stores," which stock groceries and grocery-adjacent items but aren't really stores at all—they're warehouses where Zapp drivers go to pick up orders but no direct consumers can enter. Because of this model, Zapp is able to streamline deliveries, promising to get to your door in as little as 20 minutes.
Article continues below advertisement
Who owns Zapp delivery?
Joe Falter and Navid Hadzaad Javaherian co-founded Zapp in 2020. Famous Dutch entrepreneur Bas Smit is friends with the founders and invested early after seeing Zapp catch on in London. Smit is the reason Zapp is in two cities in the Netherlands.
Article continues below advertisement
Zapp's next steps after the funding round
As for what's next, Zapp hopes to optimize existing markets and expand (likely further into Europe). About the funding round, Falter said, "With this new capital we will focus on achieving profitability in our existing markets as well as bringing Zapp to new customers globally."
Article continues below advertisement
In 2021, Zapp opened a 25,000-square-foot distribution center in London. This is just one example of ways it can improve profitability in an operating region.
Zapp isn't public, but will it be?
Zapp has a couple more funding rounds before it considers listing on the public market. Had Zapp co-founders launched the company a couple of years earlier, it may have gone public in the whirlwind 2020 market. However, that's not the case, and future market conditions may or may not be as amenable to upstart IPOs. If Zapp does decide to list, it will most likely be on the London Stock Exchange, considering the company's absence in North America.
Zapp competitors aren't slowing down
Turkish delivery company Getir and German brand Gorillas are a couple of examples of Zapp's lightning-speed delivery competitors. There's no shortage of play in the market. Zapp must keep playing the arm's race if it wants to retain—and increase—its relevancy.