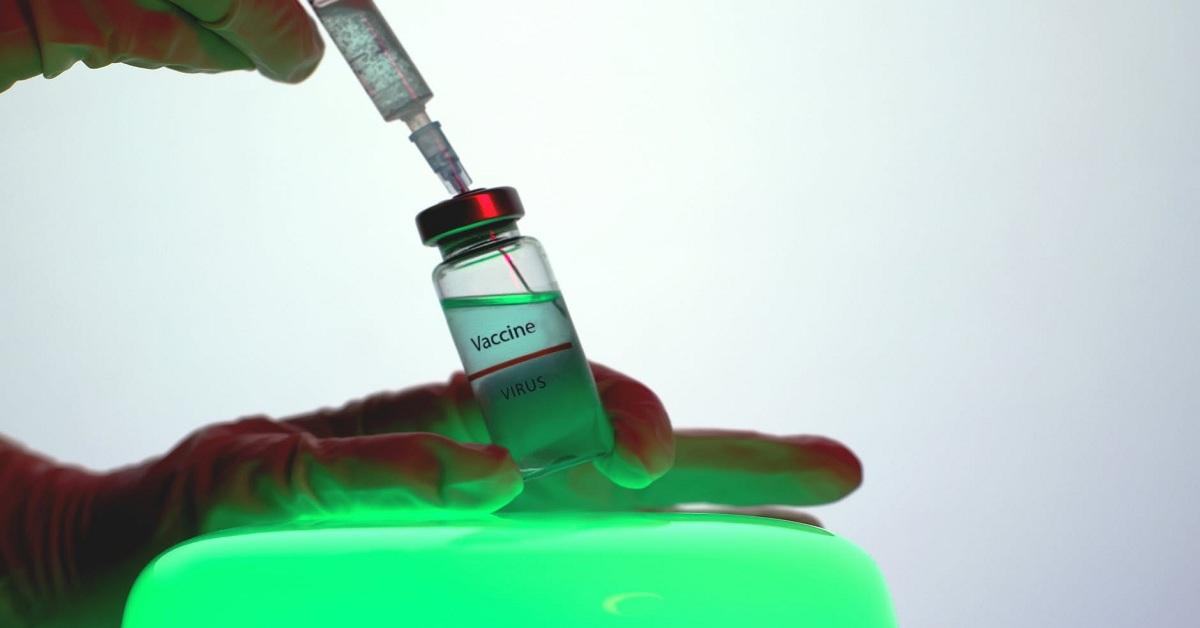 Will McKesson Stock Benefit from COVID-19 Vaccine?
Healthcare company McKesson has been a beneficiary of the COVID-19 pandemic, reporting earnings above Wall Street estimates. The company has seen strong demand for its various supplies, including hand sanitizers and personal protective equipment (PPE) used in COVID-19 environments.
Article continues below advertisement
Though the pandemic has been a boon for McKesson stock, will it remain a buy after COVID-19 vaccines come out? Here's the stock forecast as two promising U.S. vaccines emerge.
What is McKesson Corporation?
McKesson Corporation is a Fortune 500 company that serves the healthcare sector. The stock is listed on the NYSE and trades under "MCK" ticker symbol. McKesson supplies a range of products used in hospitals, pharmacies, and medical labs. It also provides care management tools. The company, which has customers around the globe, was founded in 1833 and is headquartered in Irving, Texas.
Article continues below advertisement
McKesson's hand sanitizers and other supplies benefit from COVID-19 demand.
McKesson is one of the companies supplying hand sanitizers that have become critical in fighting the spread of COVID-19. It also supplies PPE used in COVID-19 environments, such as face shields. McKesson is also supplying labs involved in COVID-19 testing. There's been an overwhelming demand for McKesson supplies in this pandemic.
What is the MCK stock forecast?
MCK stock is up more than 30 percent in 2020. Can the stock continue rising? The most bullish analyst sees 20 percent upside in MCK stock from current level to $222. On the other hand, the most bearish analyst sees 3 percent downside in MCK stock to $178.
Article continues below advertisement
Pfizer and Moderna are hitting homestretch with COVID-19 vaccines. For companies like McKesson that have enjoyed a business boon as a result of the pandemic, some have wondered whether they can keep the gains once COVID-19 vaccines hit the market.
Article continues below advertisement
For investors trying to decipher the outlook for McKesson stock in light of COVID-19 vaccine, they need not worry about a vaccine wiping out the company's business opportunities. In fact, McKesson is one of the companies that stand to benefit from a successful COVID-19 vaccine. The federal government has hired McKesson as a central distributor of COVID-19 vaccines. That should be a boon for MCK stock for a long time.
Article continues below advertisement
Is another MCK stock split coming?
McKesson has split its MCK stock once since going public. The McKesson's 2-for-1 stock-split took place in January 1998. Companies typically split their stocks to make the more affordable to small investors. Furthermore, a split can create more room for a stock to rise.
Article continues below advertisement
Is MCK stock due for another round of stock split? McKesson hasn't revealed if it's planning another stock split. However, Tesla and Apple are among the companies that have implemented stock splits in 2020.
While McKesson stock may not be due to split its stock, investors with little money can purchase fractional shares of MCK stock through online brokers such as Robinhood, SoFi Invest, Cash App, and Charles Schwab.