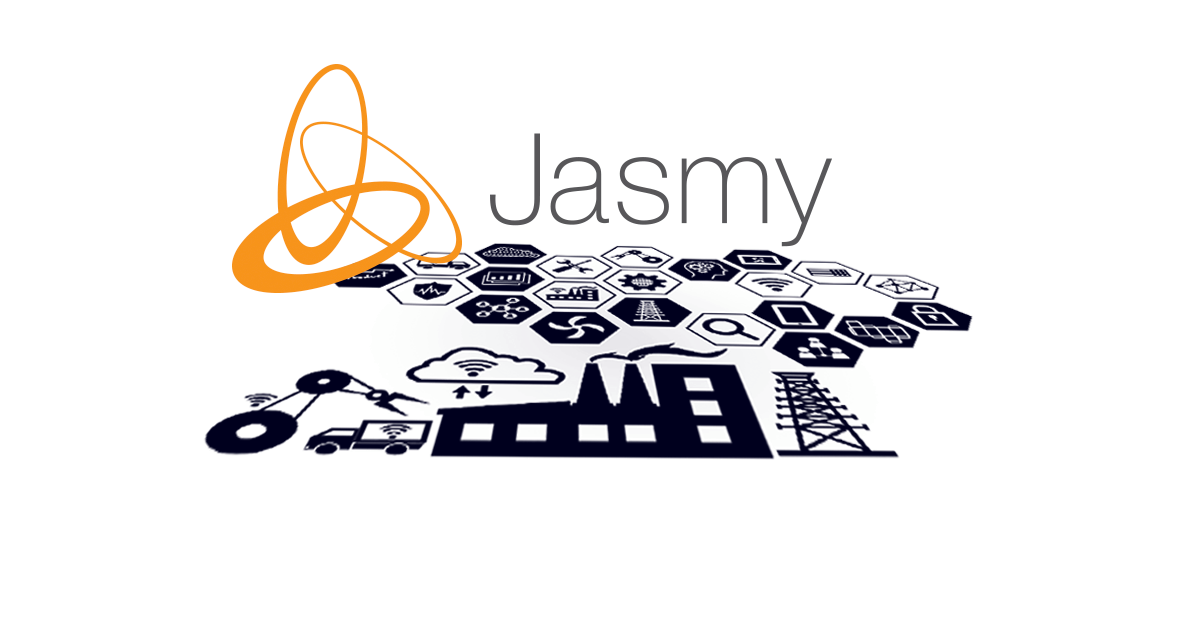 Why Is Everyone Talking About JasmyCoin? 2022 Outlook Is Positive
By Ruchi Gupta

Dec. 22 2021, Published 1:19 p.m. ET
JasmyCoin has caught the attention of many investors seeking the best Web 3.0 crypto to buy now. At the current price of about $0.09, the altcoin has retreated more than 90 percent from its peak. Many investors want to know its price prediction. Is JasmyCoin a good investment? How high can Jasmy go after the Nippon Travel Agency partnership?
Article continues below advertisement
Jasmy is a Japan-based startup that offers blockchain solutions to the IoT (Internet-of-Things) industry. The rollout of 5G networks is expected to accelerate IoT deployment across industries. Also, the metaverse building efforts should provide a boost to the IoT sector. In the metaverse, people will have the ability to interact virtually using internet-connected headsets and mobile apps.
Jasmy seeks to help customers run their IoT systems on decentralized networks and promises to deliver enhanced security and unlock cost benefits. Jasmy's solutions align well with Web 3.0 endeavors.
Article continues below advertisement
JasmyCoin is the project's official cryptocurrency. It powers the transactions on the network. Therefore, its demand will increase as more activities take place on the Jasmy network. JasmyCoin has a maximum supply of 50 billion units, and only 5 billion units have been released on the market.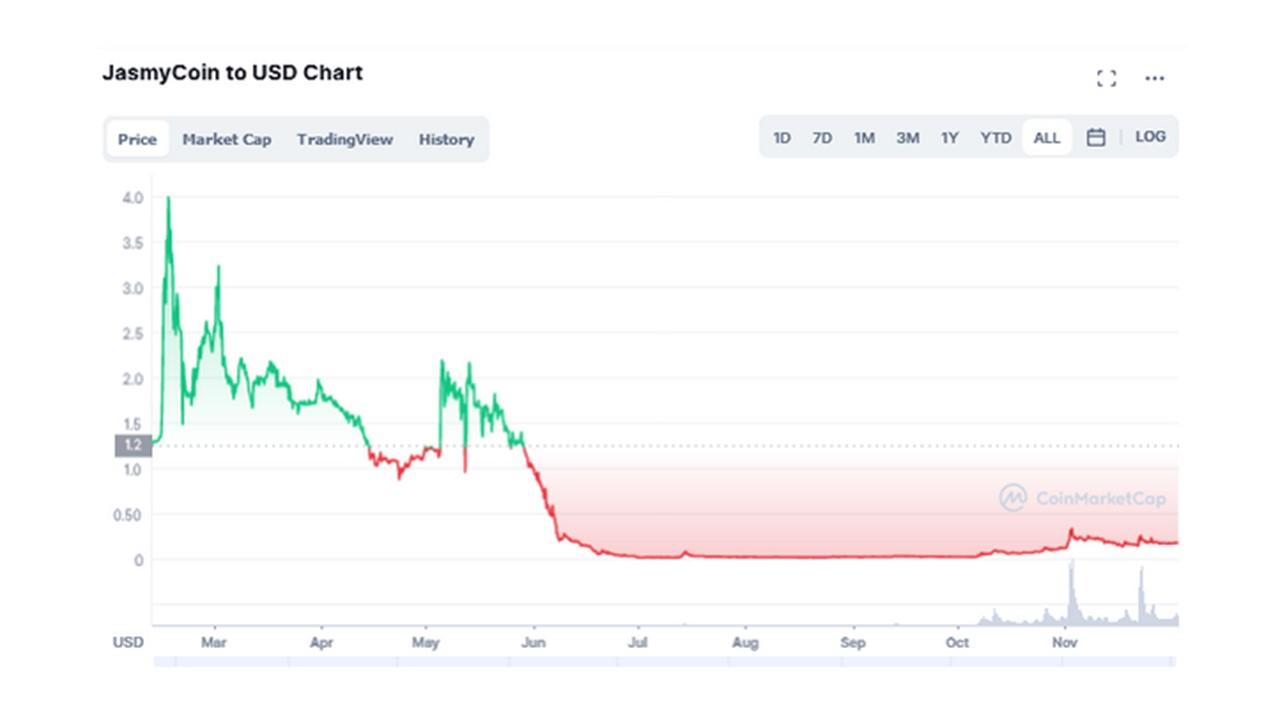 Article continues below advertisement
Who owns JasmyCoin?
Jasmy was started in 2016. The startup has offices in Tokyo and is led by former Sony executives. Former Sony Corporation president Kunitake Ando now serves as the Jasmy CEO. Kazumasa Sato, a former CEO of Sony Style Japan, serves as Jasmy's president and chief operating officer. Masanobu Yoshida, a former Sony Mobile president, serves as Jasmy's chief technology officer.
Is JasmyCoin a good investment?
Jasmy has continued to forge strategic partnerships that have the potential to grow the value of its official crypto JasmyCoin. Recently, it partnered with Nippon Travel Agency on a pilot program on the application of blockchain technology in the tourism industry. Nippon is Japan's oldest travel agency with a legacy that goes back to 1905. It has $500 million in annual sales, which makes it an important partner for Jasmy as it seeks to demonstrate the potential of its technology.
Article continues below advertisement
The NFT scene continues to boom. Former First Lady Melania Trump is among the latest celebrities to jump on the NFT bandwagon. In a move that could drive huge demand for JasmyCoin, the crypto has been added as a payment on the Sakura NFT platform.
Article continues below advertisement
Another noteworthy development that has the potential to boost the demand and value of JasmyCoin is its listing on Crypto.com. With about 100 million users currently, Crypto.com aims to reach 1 billion users in 2022. Therefore, a listing there promises to give JasmyCoin a significant visibility boost.
What's JasmyCoin's price prediction and how high can it go?
JasmyCoin hit an all-time high of about $5 in February. Since it has dropped more than 90 percent from that peak, some investors wonder whether now is the time to buy the dip. As the IoT sector continues to expand, the clamor for Web 3.0 grows loud, and more exchanges list JasmyCoin, the crypto has the potential to reclaim its peak in 2022 and push even higher.