Alibaba's Jack Ma Is Not Missing, but He's Keeping a Very Low Profile
Alibaba Group Holding (NYSE: BABA) stock has descended sporadically over the last year — enough to bring the value of the stock down 38.63 percent during that time.
Alibaba's founder and CEO, Jack Ma, has faced antitrust scrutiny from the Chinese government over his operation, which boasts a $454+ billion market cap despite losses.
Article continues below advertisement
Article continues below advertisement
Ma wasn't seen between the end of 2020 and through most of 2021, and many think he is still missing (or worse).
Is he in hiding or does the Chinese government have something to do with it?
So, where is Jack Ma today?
The e-commerce founder has been a billionaire since the early aughts, just years after founding his company in 1999 and raising his first $25 million investment the year after.
Article continues below advertisement
For a long time, Ma owned the largest ownership stake with 11.7 percent equity in Alibaba, but he sold his stake over time and currently owns 4.8 percent. Softbank Group holds the largest stake with a 25 percent share.
Jack Ma reportedly went missing in late 2020.
On October 24, 2020, Ma gave a speech in Shanghai ahead of his Ant Group IPO, which was set to break records for the largest IPO ever.
Article continues below advertisement
Article continues below advertisement
In the speech, Ma criticized the Chinese government, particularly the financial system it operated under. He called for reform and said about the country, "In the old days, a pawnshop was an advanced idea. Had it not been for innovations such as pledges and collateral, there would be no financial institutions today, and the Chinese economy would not have developed over the past 40 years to such a point now."
Article continues below advertisement
After the speech, no one saw Ma at all for about three months.
The Chinese government halted the Ant Group IPO and forced restructuring based on monopoly regulations. Since then, Ant Group has reconfigured and probably won't go public.
Article continues below advertisement
Jack Ma was most recently spotted in Hong Kong in Oct. 2021.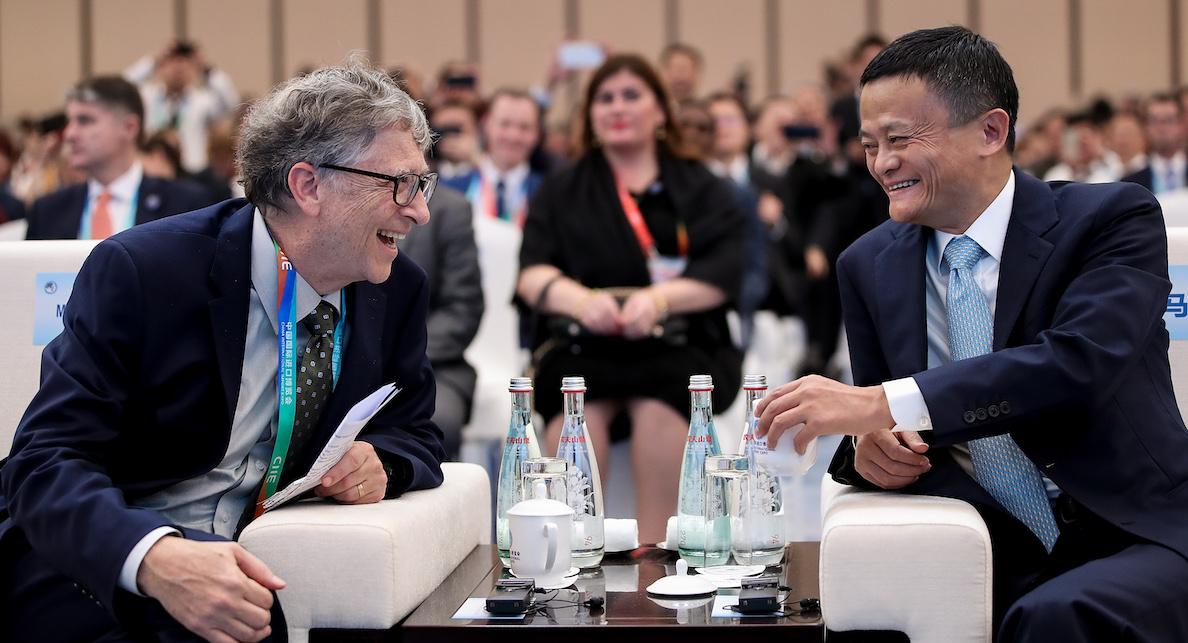 Since he first "went missing," Ma has only been seen a few times in public. In January 2021, he published a video of himself online that many people thought looked orchestrated. He said that he's working with charity foundations in his country to help poor people.
Article continues below advertisement
The video was first posted on a Chinese government-based news publication. In the video, he called for "rural revitalization and common prosperity," two things that Chinese President Xi Jinping cites as key goals.
More recently, in October 2021, Ma was spotted in Hong Kong, according to Reuters. He was reportedly meeting with business associates at the time.
Jack Ma's Alibaba is making amends to the Chinese government.
Ma is also seemingly focused on charity work and making amends with the Chinese government since China does have a history of hostage diplomacy for nationals and foreigners.
The government's recent $2.8 billion fine for Alibaba shows that it's focusing on Ma in one way or another.
The Independent reported that Alibaba made several investments in regards to its strained relationship with China, including "putting money into patriotic films and backing President Xi Jinping's 'common prosperity' initiative to narrow the wealth gap.
Wherever Ma is in the world, his net worth retains its billionaire status at $42.3 billion.