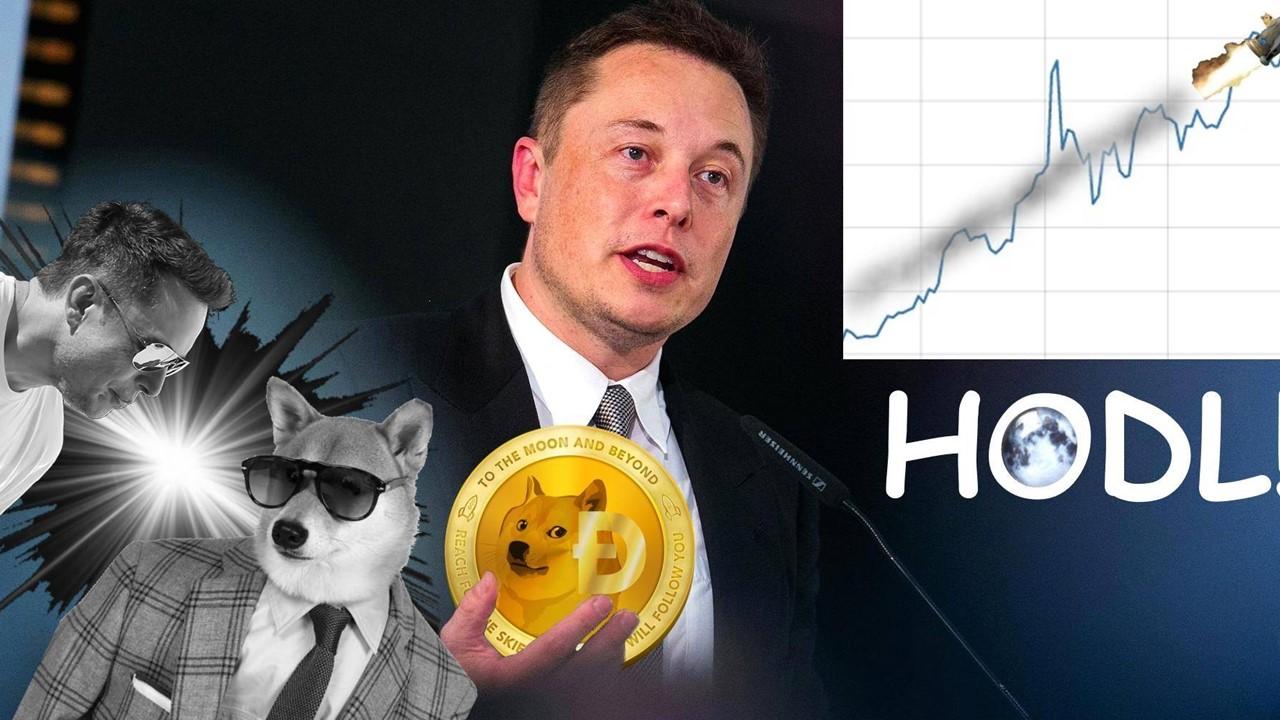 Can 'Dogefather' Musk Pump Dogecoin at Bitcoin's Expense?
By Mohit Oberoi, CFA

May. 14 2021, Published 8:42 a.m. ET
Dogecoin (DOGE) prices are higher sharply after Elon Musk's comments on the meme cryptocurrency. Musk self-proclaimed that he's the "Dogefather." He created ripples over the weekend by calling Dogecoin a "hustle" during his appearance on SNL (Saturday Night Live). He cautioned crypto investors the day before the SNL appearance. As DOGE prices rise again, is it too late to buy or will the meme cryptocurrency go even higher?
Article continues below advertisement
Recently, Musk changed his views on Bitcoins. He said that Tesla would stop accepting Bitcoins as payments. However, Musk said that the company won't be selling off the Bitcoins that it holds.
Is Musk right on Bitcoins?
Let's digress for a moment from analyzing Dogecoins and take a look at Musk's views on Bitcoins. He pointed to the "rapidly increasing use of fossil fuels for Bitcoin mining and transactions, especially coal." 
Article continues below advertisement
However, Noelle Acheson, CoinDesk's director of research, said that the statement isn't correct. The use of fossil fuels in Bitcoin mining is actually falling and not going up like Musk claimed.
Article continues below advertisement
Elon Musk on Dogecoin
Musk has allowed Dogecoins as a payment on SpaceX, which is one of his privately held companies. He also held a poll on whether Tesla should start accepting Dogecoins as payments. The response, as you would expect, was overwhelmingly in favor of Dogecoins.
Article continues below advertisement
Musk tweets about Dogecoins send prices higher
On May 12, Musk tweeted that he's working with the Dogecoin team to "improve system transaction efficiency. Potentially promising." As expected, Dogecoin prices skyrocketed after Musk's tweet. We'll have to see if Musk can pump up Dogecoin even further and play it against Bitcoin, the most popular cryptocurrency, due to its "green credentials." 
Many of Musk's followers tend to buy assets that he even hints about. At times, we even get into scenarios where his followers end up buying the wrong asset. Signal stock is a good example. His followers bought the wrong Signal stock and presumed it to be the Signal app, which isn't even listed.
Article continues below advertisement
Musk certainly has the ability to pump up asset prices. He could take Dogecoin prices even higher with a few tweets or by starting to accept it as a payment for Tesla products. 
Article continues below advertisement
When will Dogecoin be available on Coinbase?
Another trigger that could take Dogecoins higher would be its inclusion on the Coinbase platform. The crypto exchange that went public last month in a direct listing would add Dogecoins over the next six to eight weeks. The move could help improve liquidity for Dogecoins. Users on the Coinbase platform would also be able to trade in DOGE.
Article continues below advertisement
Will DOGE go up more?
The prices of cryptocurrencies have been very volatile but Dogecoin is among the best-performing assets over the last year. If Musk continues to talk up Dogecoins, the crypto could rise even more.
Is it too late to buy dogecoins?
Katie Stockton, founder, and managing partner of Fairlead Strategies sees Dogecoins in an uptrend even though she is concerned about the relative strength. Looking at the technical indicators, Dogecoins are trading above their 20-day SMA (simple moving average), which is a bullish indicator. The meme cryptocurrency is slightly below the 10-day SMA. If it can break above the 10-day SMA, it could lead to more short-term upside.
However, from a fundamental perspective, Dogecoins are still seen as a joke currency. Dogecoins aren't capped like Bitcoins. The higher supply could be an issue for Dogecoins. However, if more business leaders apart from Musk and Mark Cuban support Dogecoins, it could rise even more.