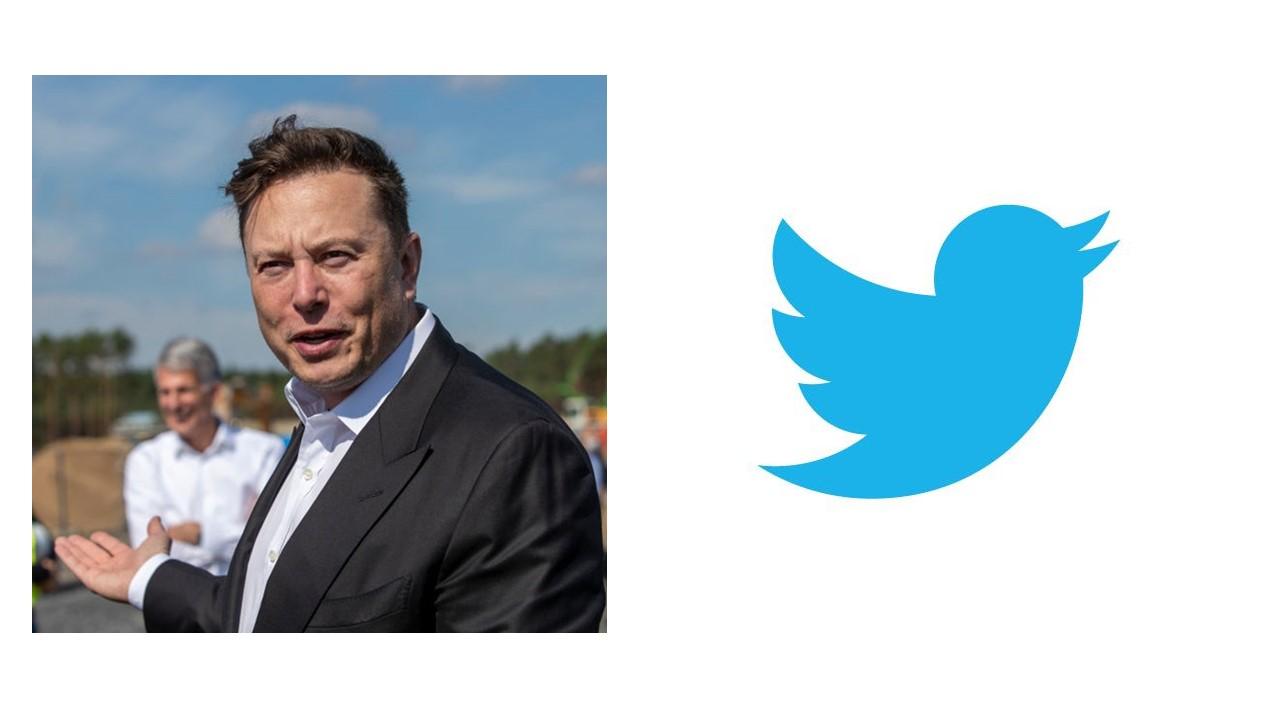 How Elon Musk's Tweets Influence Investors and the Stock Market
By Ruchi Gupta

Jan. 27 2021, Published 1:47 p.m. ET
Tesla CEO Elon Musk's tweets have affected the stock market on several occasions. In addition to moving markets, Musk has used Twitter to settle scores with critics, including Amazon CEO Jeff Bezos and Waymo CEO John Krafcik. He has also used tweets to criticize bitcoin and promote dogecoin. 
Article continues below advertisement
Musk's tweets move markets because he speaks to a huge audience. More than 43 million people, many of them investors, follow Musk on Twitter. As the world's richest person, many investors are interested in what he has to say and usually take his comments into account when trading stocks and other assets.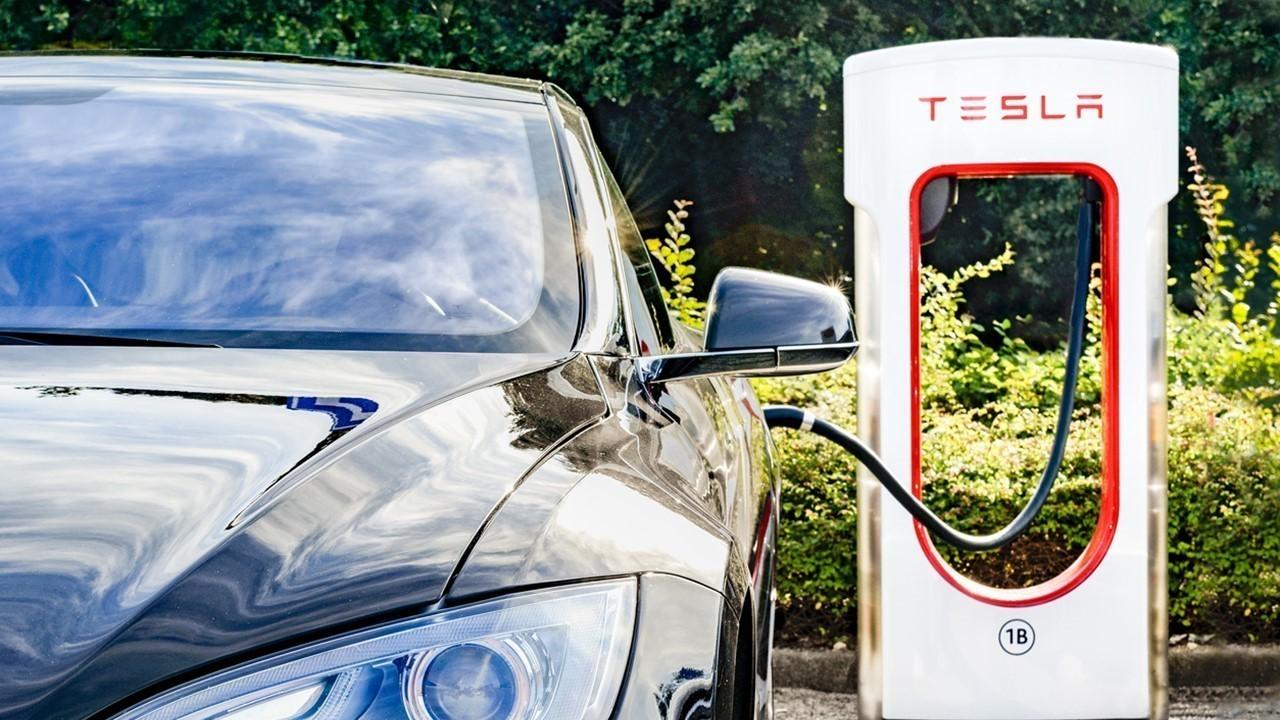 Article continues below advertisement
Notable Elon Musk tweets about stock
A Musk tweet sent Etsy stock soaring early in the morning on Jan. 26. Etsy stock spiked after the outspoken Tesla boss said that he purchased an item for his dog on the marketplace and enjoyed the experience. 
Article continues below advertisement
Early in January, a Musk tweet generated significant confusion in the stock market, which resulted in the stock of a little-known company soaring 1,500 percent in a matter of hours. The billionaire said "Use Signal," referring to a Facebook rival app. However, some investors thought that Musk was encouraging the use of the products from a company called Signal Advance, which makes components. As a result, investors jumped on Signal Advance stock in droves.
Musk's tweets have also impacted Tesla stock in different ways. In August 2018, Must tweeted about taking Tesla private, which sparked a big rally in the stock. Later, the tweet got the billionaire in trouble with stock market regulators. The SEC accused Musk of misleading investors and fined him $20 million.
Article continues below advertisement
In August 2018, Tesla stock fell after media outlets reported that Musk could be sued after claiming a man who was involved in the rescue of 12 Thai boys trapped in a cave was a pedophile. In June 2018, Tesla stock jumped after Musk tweeted about a plan to slash the company's workforce to control costs.  
In addition to stocks, Musk's tweets have also moved cryptocurrencies. Altcoin dogecoin has benefitted from Musk's publicity on Twitter. The electric vehicle billionaire has called dogecoin his favorite cryptocurrency. He also said that bitcoin has become like fiat currency. 
Article continues below advertisement
Tesla lost $14 bill after one of Elon Musk's tweets
Tesla lost $14 billion in market cap following a controversial Musk tweet in May 2020. He tweeted that Tesla's stock price was "too high," which sparked a sell-off that drove the stock down more than 10 percent. 
In the end, the tweet wiped $14 billion off Tesla's market cap. Considering Musk's 20 percent stake in the company, the tweet caused a $2.8 billion dent in his net worth. Musk's tweet came just days after Tesla shares surged following strong quarterly earnings. 
Article continues below advertisement
When Elon Musk has been right about the stock market
Musk read the stock market right when he decided to split Tesla stock to make it more affordable. Tesla ended up implementing a 5-for-1 stock split, which cut the price from $2,200 to about $440.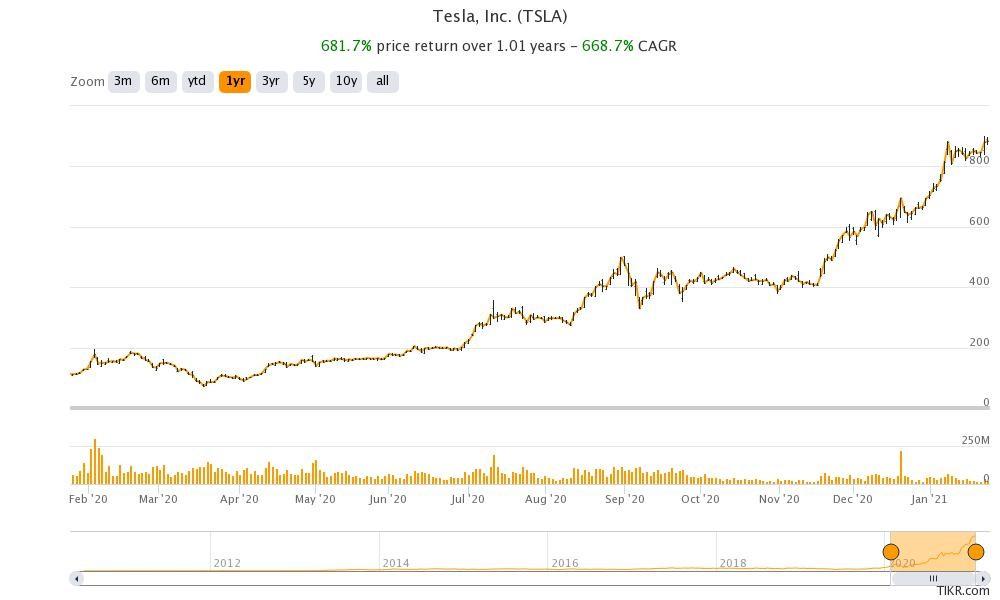 Article continues below advertisement
The affordable Tesla shares attracted more investors and the stock gaining nearly 700 percent in 2020. In comparison, the S&P 500 had returns of just 18 percent. 
Musk has suggested he's open to using Tesla's lofty stock as a currency to merge with an established automaker if such an opportunity appeared. He's worried that Tesla's profit margin of just 1 percent is low. Musk told Tesla employees that the stock could crash if investors lose confidence in the company's ability to generate consistent profits.