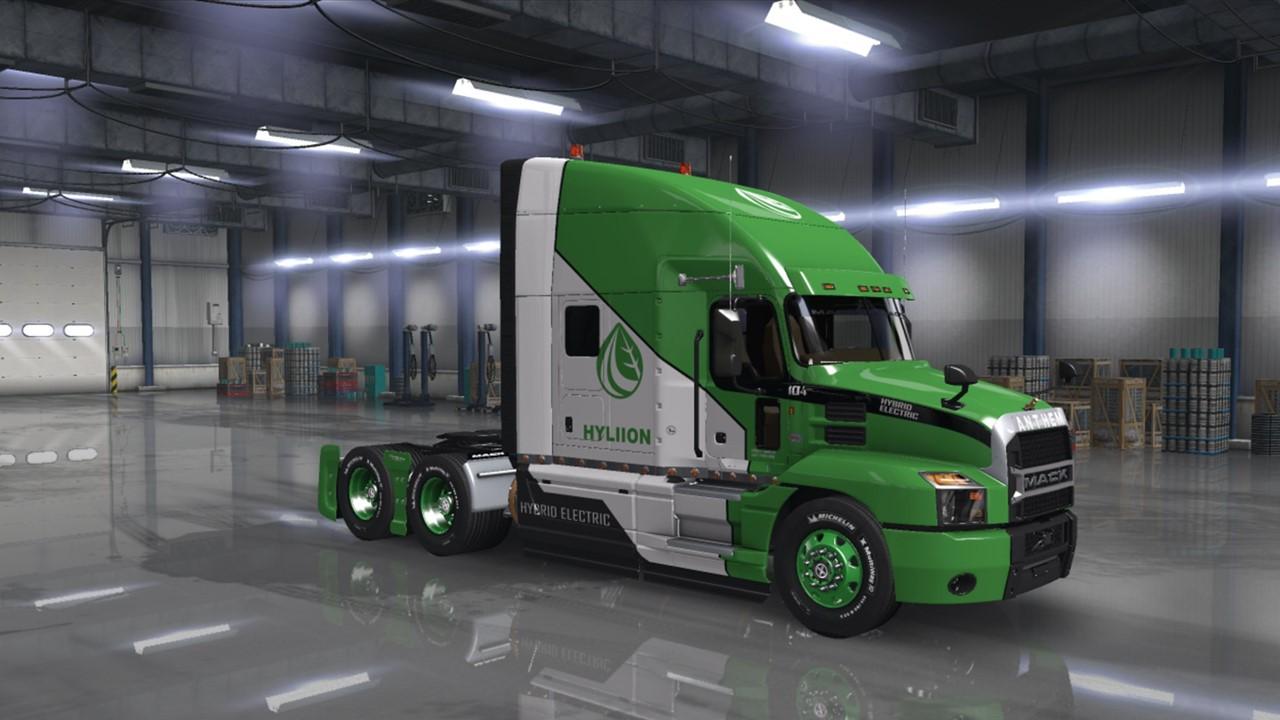 Should You Buy Hyliion Stock After the Crash?
So far, 2020 has been an eventful year for the EV (electric vehicle) industry. EV stocks' market capitalization has topped legacy automakers. Cashing in on the massive investor appetite, several EV stocks like Fisker, Li Auto, XPeng Auto, and Lordstown went public this year. Hyliion (HYLN) also listed through the SPAC (special purpose acquisition company) route in October. However, unlike its peers that have skyrocketed after listing, Hyliion stock has been under pressure. Should you buy Hyliion stock after the crash?
Article continues below advertisement
The rally in green energy stocks got amplified in November after Joe Biden won the U.S. presidential election. The Biden administration will likely come up with policies to increase the adoption of green energy and EVs. Hyliion stock missed the sharp rally in green energy stocks last month.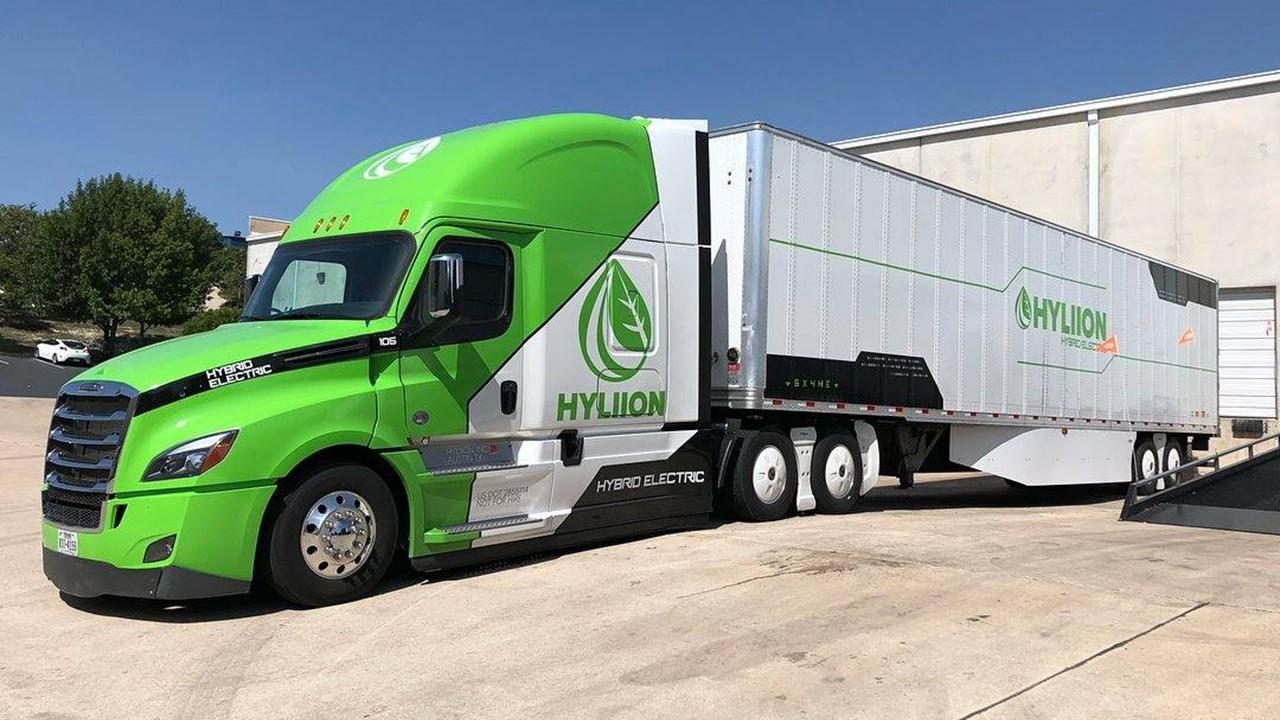 Article continues below advertisement
Hyliion SPAC
In June, Hyliion announced a reverse merger with Tortoise Acquisition Corp., which is a blank cheque company. Hyliion started to trade in October after the merger was approved. SPACs have been the preferred mode to list for loss-making EV plays. So far in 2020, Fisker, Nikola, Lordstown, and battery maker QuantumScape have listed through the SPAC route.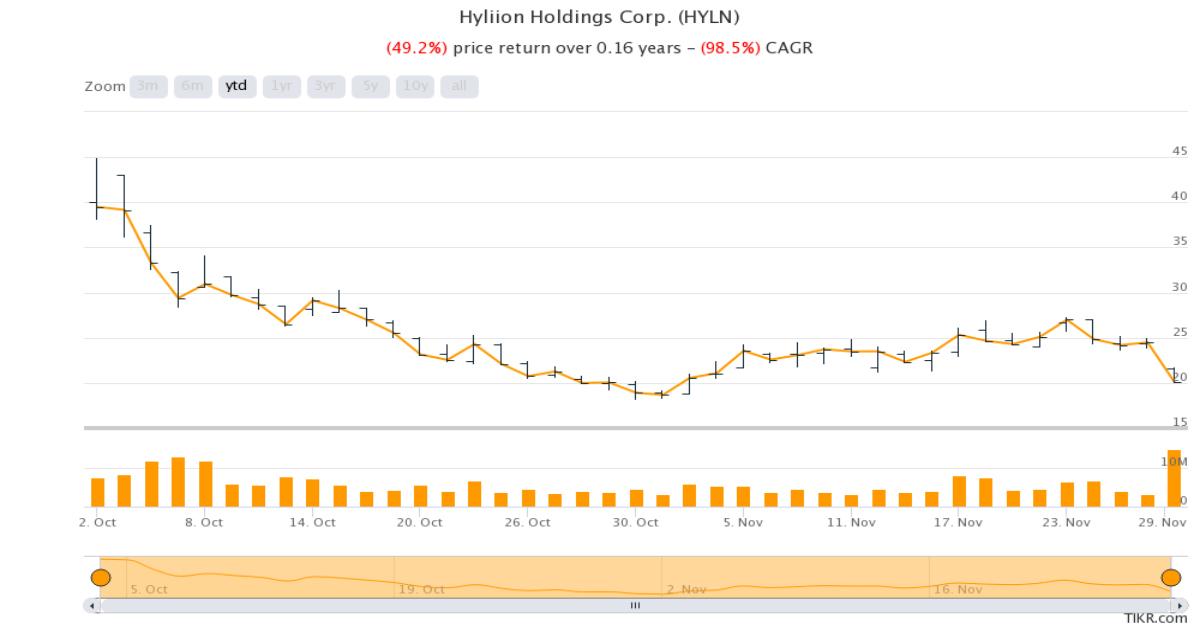 Article continues below advertisement
HYLN's stock price
Hyliion stock fell by 18 percent on Nov. 30 and closed at $20.08. There are likely two main reasons for the slide in HYLN stock on Nov. 30. First, the company announced the redemption of its 12.5 million outstanding warrants that are exercisable at $11.5 per share, which is a massive discount to its current stock price.
Second, there was broad-based selling in EV plays on Nov. 30 after Hindenburg Research, which had earlier accused Nikola of fraud, made allegations against Chinese automaker Kandi about inflating sales.
Article continues below advertisement
HYLN's stock forecast
According to the estimates compiled by CNN, only two analysts are covering HYLN stock. The median target price of $24.5 is a premium of 22.4 percent over the current prices. A recent report by analyst Matt McCall and InvestorPlace Research Staff said that HYLN stock could double from those levels.
Article continues below advertisement
Should you buy or sell HYLN stock?
Like many of its peers in the EV space, HYLN isn't making any real revenues right now. However, the company expects to post revenues of $2 billion by 2024 and hit an EBITDA of $600 million.
Hyliion's enterprise value is just about $3.9 billion. Looking at the revenue and EBITDA projections that the company provided earlier this year, it's valued at a 2024 EV-to-revenue multiple of 1.5x and an EV-to-EBITDA multiple of 5.2x, which look very reasonable based on other green energy companies' valuations.
Based on the projections provided by Hyliion's management and the valuation multiples of other companies in the green energy ecosystem, HYLN stock looks like a buy after the crash.