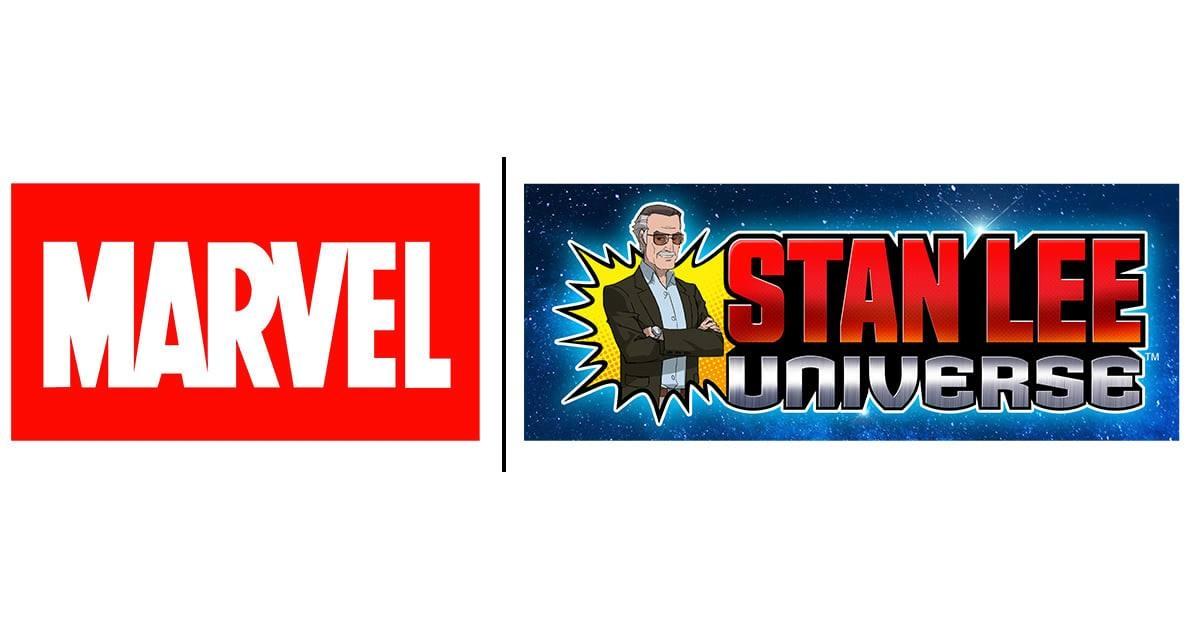 Why Genius Brands (GNUS) Stock Might Be a Risky Bet for Investors
Genius Brands (GNUS) stock fell 6.4 percent on April 5 and is down 1.1 percent in the pre-market trading session on April 6. The stock is trading downwards despite any company-specific news. GNUS stock has fallen 15 percent in the last five trading days, but it has gained 28 percent YTD. So, what's the forecast for GNUS stock in 2021? Is it a good stock to buy?
Article continues below advertisement
Founded in 2013, Genius Brands is an entertainment company. The company creates and licenses multimedia content for kids globally.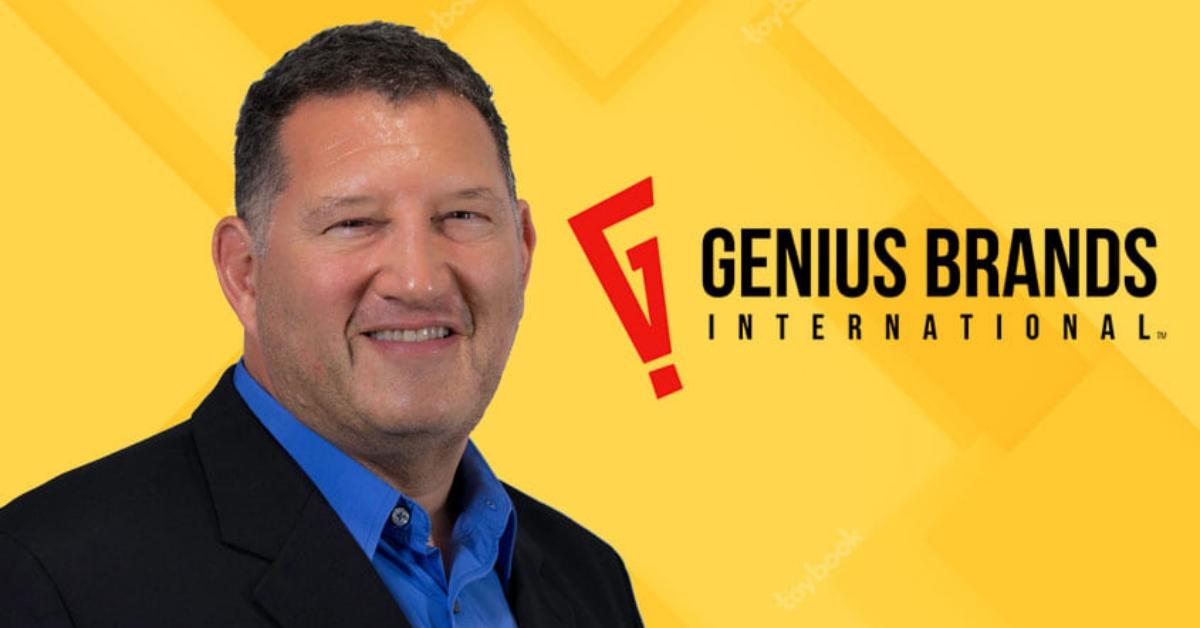 Article continues below advertisement
GNUS stock is falling.
GNUS stock has fallen significantly since the company announced a new deal with Disney-owned Marvel Studios on March 30. Under the terms of the deal, Marvel Studios will license from Genius Brands some likeness rights of comic book writer Stan Lee. Lee was the creator of most of Marvel's best-known characters. The financial details of the deal weren't disclosed. It isn't known how much Genius will be paid as part of the contract.
It's the first such partnership between the two companies. Genius said that both companies' management will explore more opportunities to collaborate on Stan Lee-related initiatives in the future. In the press release, the company said, "Genius Brands, through STAN LEE UNIVERSE, its recently announced joint venture with POW! Entertainment, LLC, controls the Stan Lee name, the animated and live Stan Lee likeness, the Stan Lee signature, as well as the broad Stan Lee brand/Stan Lee Presents, and a variety of Stan Lee properties created post Marvel."
Article continues below advertisement
The Genius and Marvel partnership is a step in the right direction for an entertainment company trying to monetize its intellectual property. The stock is trending downwards since the deal didn't meet investor expectations. Investors expected bigger news after Genius CEO teased several times about the upcoming Marvel collaboration.
GNUS stock will likely go up.
GNUS stock is one of the most popular penny stocks on Reddit. There have been rumors that Genius would be a great candidate for an NFT stock. In the annual shareholder letter, Genius CEO Andy Heyward said, "With the recent excitement surrounding NFTs (non-fungible tokens), many companies have come to us with proposals to enter that space. Genius would be a perfect company to flourish in NFTs." In the short term, GNUS stock will likely go up on the speculation of a potential outcome of an NFT deal.
Article continues below advertisement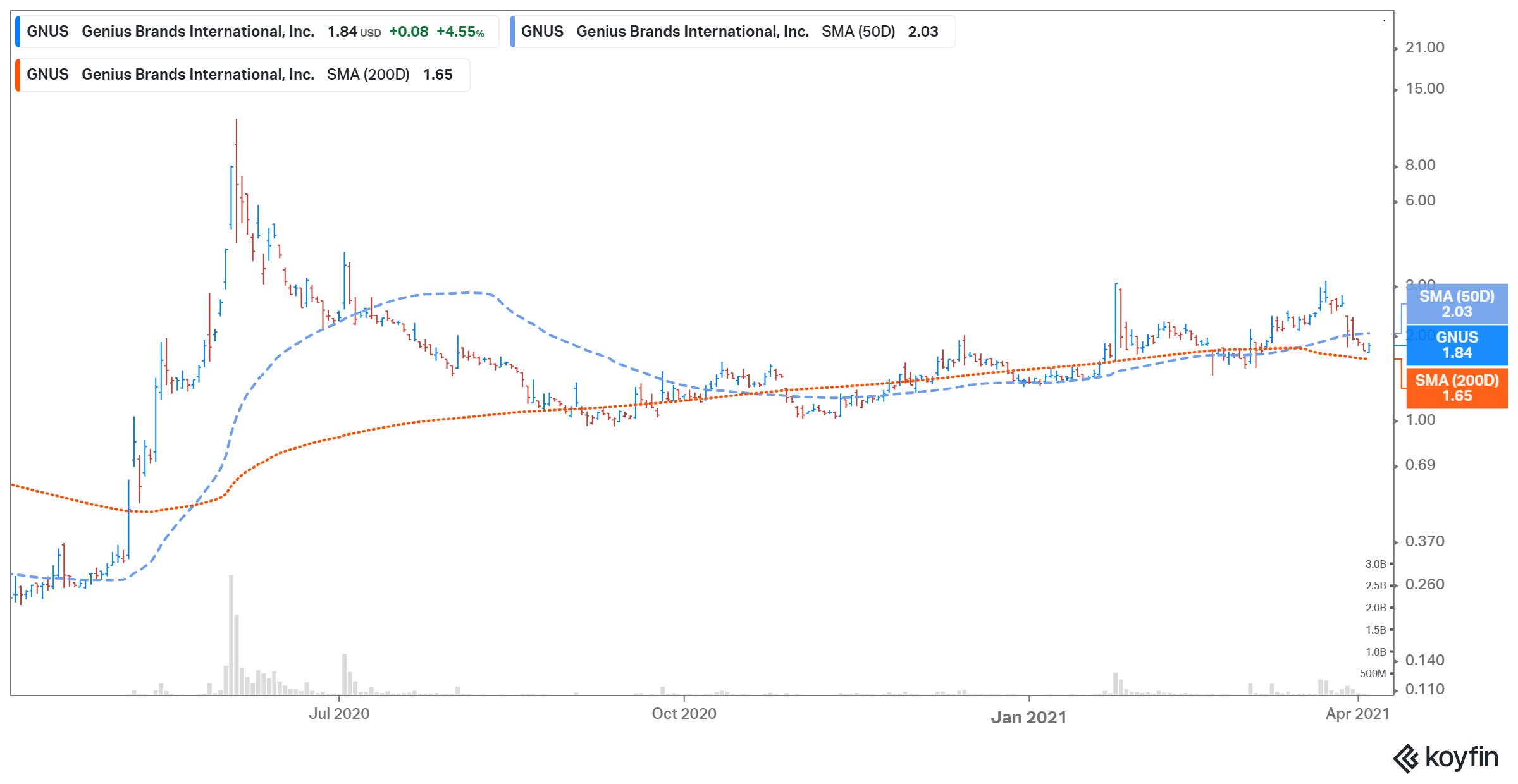 GNUS's stock forecast
Currently, GNUS stock is being tracked by one Wall Street analyst. The analyst has a buy recommendation with a 12-month target price of $4.50 for the stock.
Article continues below advertisement
GNUS stock is a risky bet.
GNUS stock has gained 635 percent over the last year. However, I think that the stock is a risky bet because the surge isn't based on the company's fundamentals. We can expect some stock weakness in the coming months as the Reddit-driven short squeeze fades.
Although Genius has taken significant strides to acquire intellectual property, it hasn't found a way to monetize it. In the first nine months of 2020, the company generated revenues of just $1 million. Also, GNUS is a penny stock. Hayward's repeated pumping of the stock seems to be a good reason to avoid it.