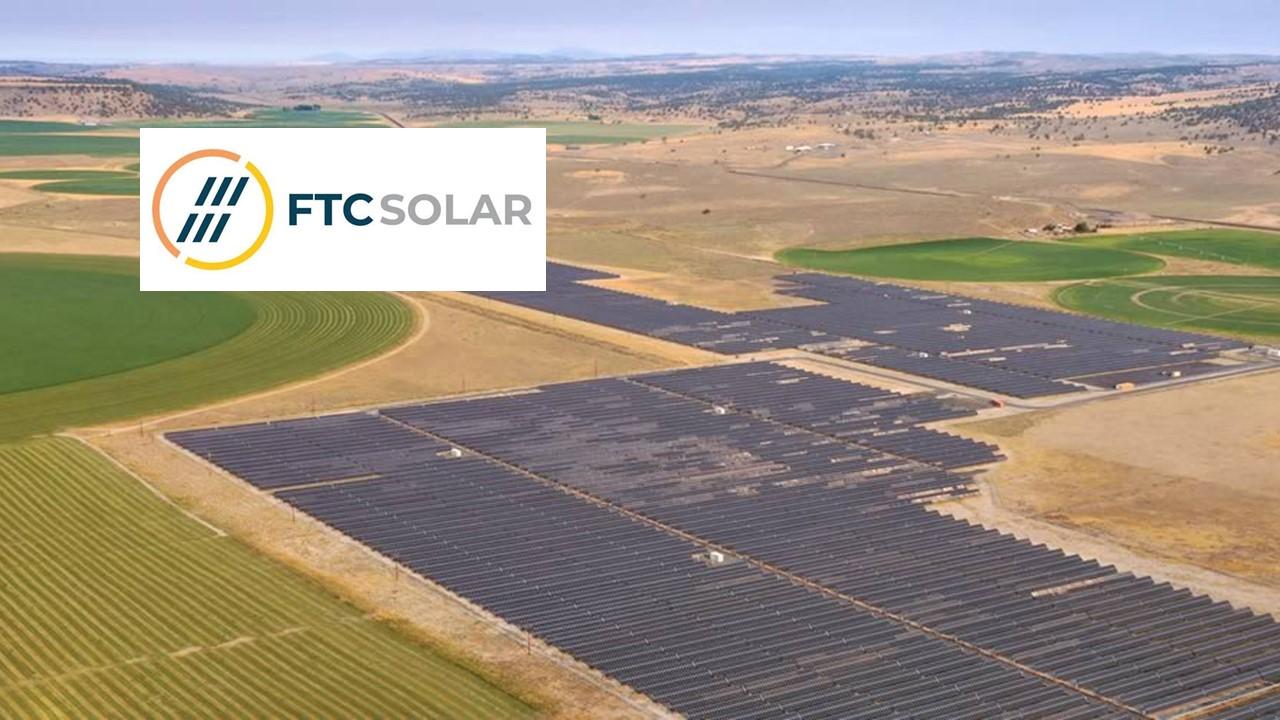 FTC Solar (FTCI) Stock: Buy at a Discount After Sell-Off
FTC Solar made its IPO nearly two weeks ago. The company had to slash its IPO price due to lackluster demand. Green energy stocks fell out of favor due to rotation from growth names to value plays. On May 12, the stock experienced a huge plunge. Is FTC Solar (FTCI) stock a good buy after the sell-off?
Article continues below advertisement
FTC Solar is a solar tracker provider. The company sells these solutions under the Voyager brand and targets EPC and solar developers. In 2020, the company had $109 million in contracts and awarded orders. From Jan. 1 to April 14 of this year, FTC already scored $227 million in contracts and awarded orders.
What happened to FTC Solar (FTCI) stock?
FTC Solar stock fell by 25 percent in a single day on May 12. There wasn't any company-specific news. However, the most likely reason for the plunge was Array Technologies' disappointing results. Array, the solar energy equipment maker, posted lower-than-expected earnings in the quarter and also withdrew its full-year 2021 outlook. Array stock fell by 46 percent due to weak results and its poor outlook. Investors' read-through from this disappointing results report was understandably negative for FTC Solar and caused the stock to plunge.
Article continues below advertisement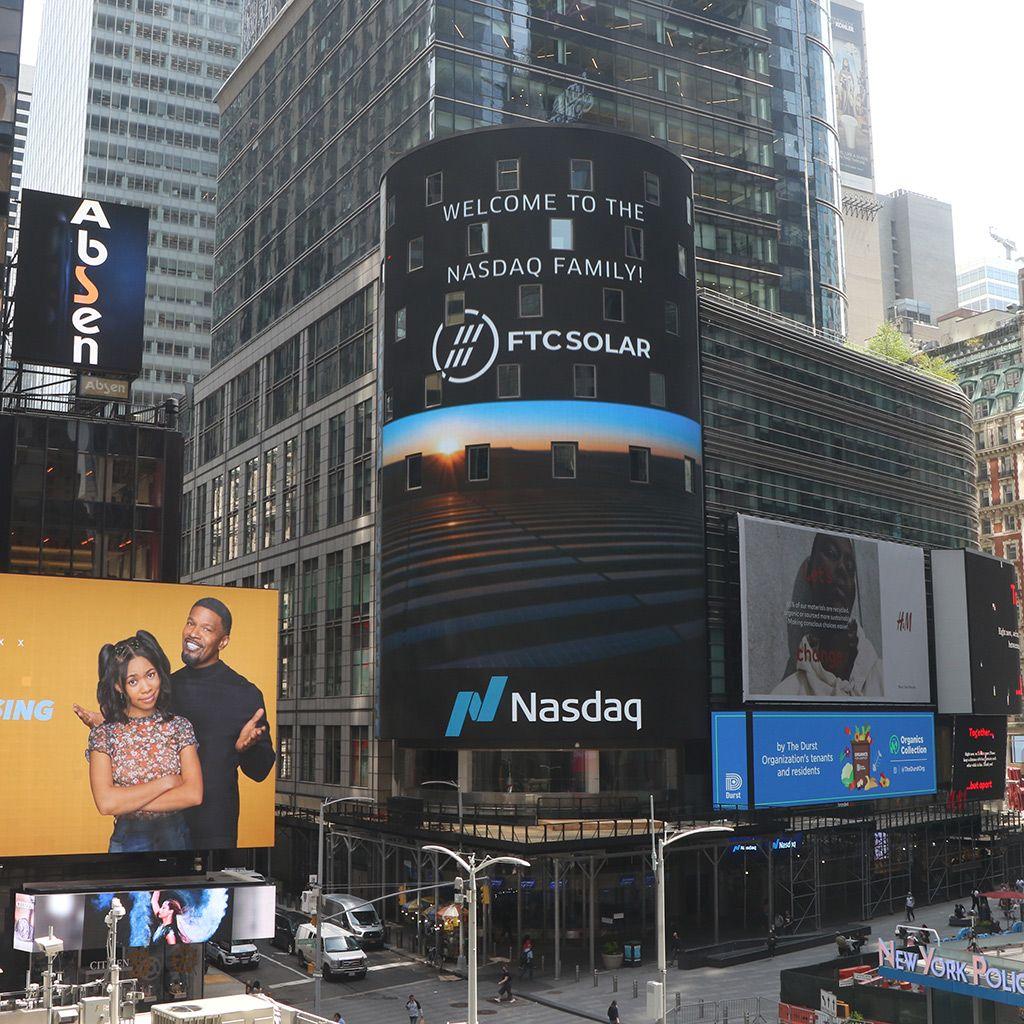 FTC Solar's (FTCI) IPO
FTC Solar went public through the traditional IPO route on April 28. It got listed on Nasdaq and started trading under the ticker symbol "FTCI." The company had to slash its IPO price to $13 from the previously suggested $18–$20 price range. However, it increased the number of shares offered from 21.3 million to 22.8 million. It obtained gross proceeds of nearly $136 million from the offering. FTC Solar stock gained nearly 10 percent on its market debut. Since then, the stock has dropped by 39 percent.
Article continues below advertisement
FTC Solar stock valuation
The revised offering valued FTC Solar at around $1.07 billion. As of May 12, the company's market capitalization was $745 million. Given the company's pre-IPO net cash of $30 million and taking its gross proceeds into consideration, its enterprise value stands at roughly $660 million.
Is FTC Solar undervalued?
Based on the company's EV and its 2020 revenues of $187 million, it's trading at a 2020 EV-to-revenue multiple of 3.5x. At face value, this multiple looks attractive. We don't have analysts' estimates for the company yet, but based on the NTM EV-to-revenue multiples of its peers, Array, SolarEdge Technologies (SEDG), and Enphase Energy (ENPH) are trading at multiples of 2.0x, 5.2x, and 11.1x, respectively. Array is FTC's closest peer and based on its growth prospects and history, FTC's current multiple looks reasonable.
Article continues below advertisement
FTC Solar forecast and Reddit discussion
Since FTC Solar got listed recently, none of the Wall Street analysts are currently covering the stock. The stock's forecast looks positive based on the strong growth and improved earnings. Its revenues increased over 3.5x in 2020 compared to 2019.
On the Reddit forum, the stock FTCI isn't among the very active stocks. One of the Reddit users commented that he is awaiting a "buy" signal for FTCI based on technical indicators.
Article continues below advertisement
FTC Solar stock is a good buy.
While green energy stocks have fallen out of favor in recent months due to rotation in the market, they are expected to make a comeback. There's a global emphasis on clean and green energy. Also, considering President Biden's green energy push, these names should recover over the medium term. FTC Solar is still a quality and attractive way to play the solar transition. Therefore, investors with a long-term focus can go for the stock.
Article continues below advertisement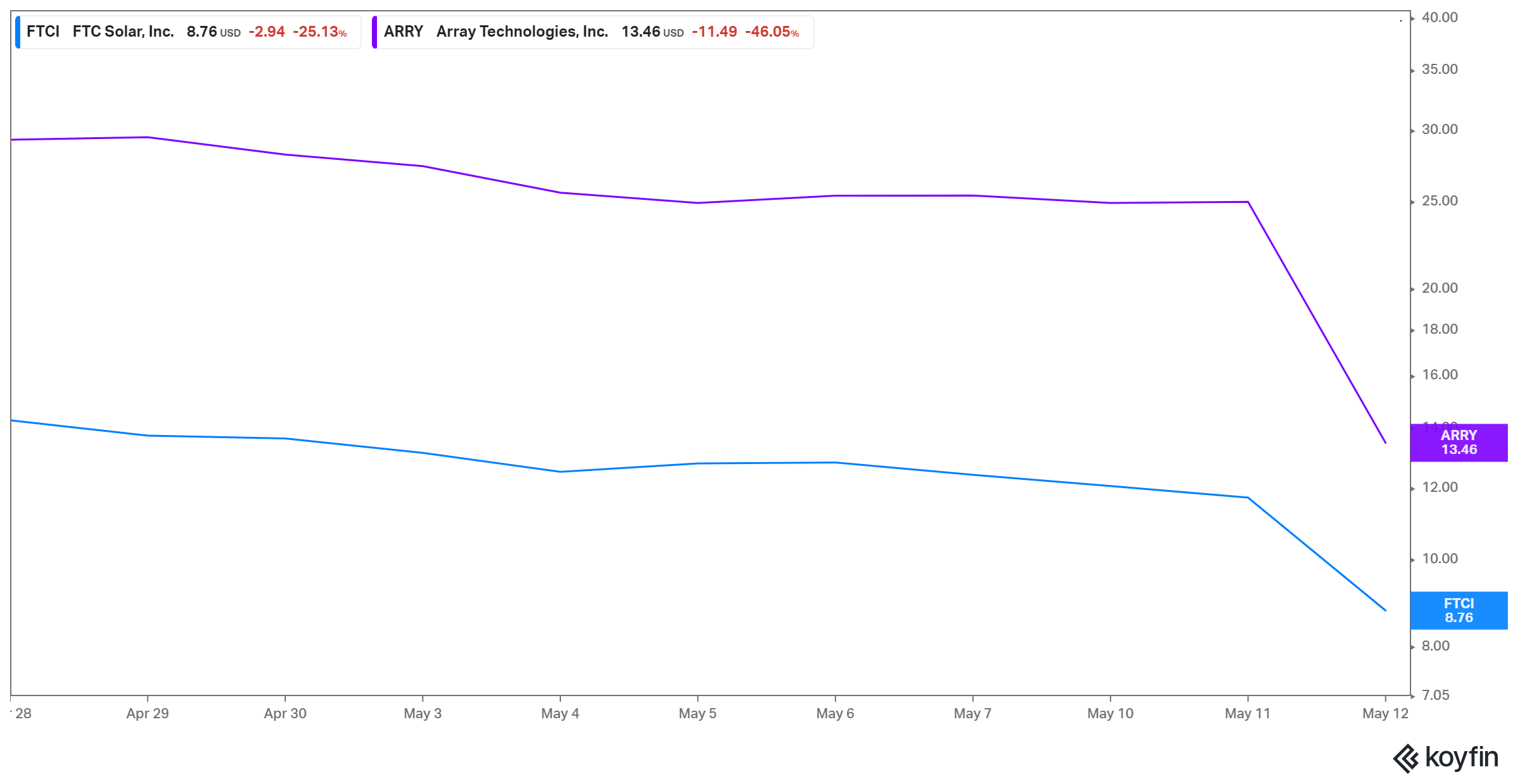 Best price to buy FTC Solar stock
The current FTC Solar price is nearly 32 percent down from its IPO price. The IPO price was already discounted given the recent sell-off in growth stocks. Therefore, investors who are convinced about the long-term prospects of clean energy stocks should dive in the stock right now. There might be a further sell-off in the stock given the negative sentiment for growth stocks in general and solar stocks in particular, given Array's disappointing results. Investors should take that as an opportunity to add more shares of FTC Solar to their portfolios.