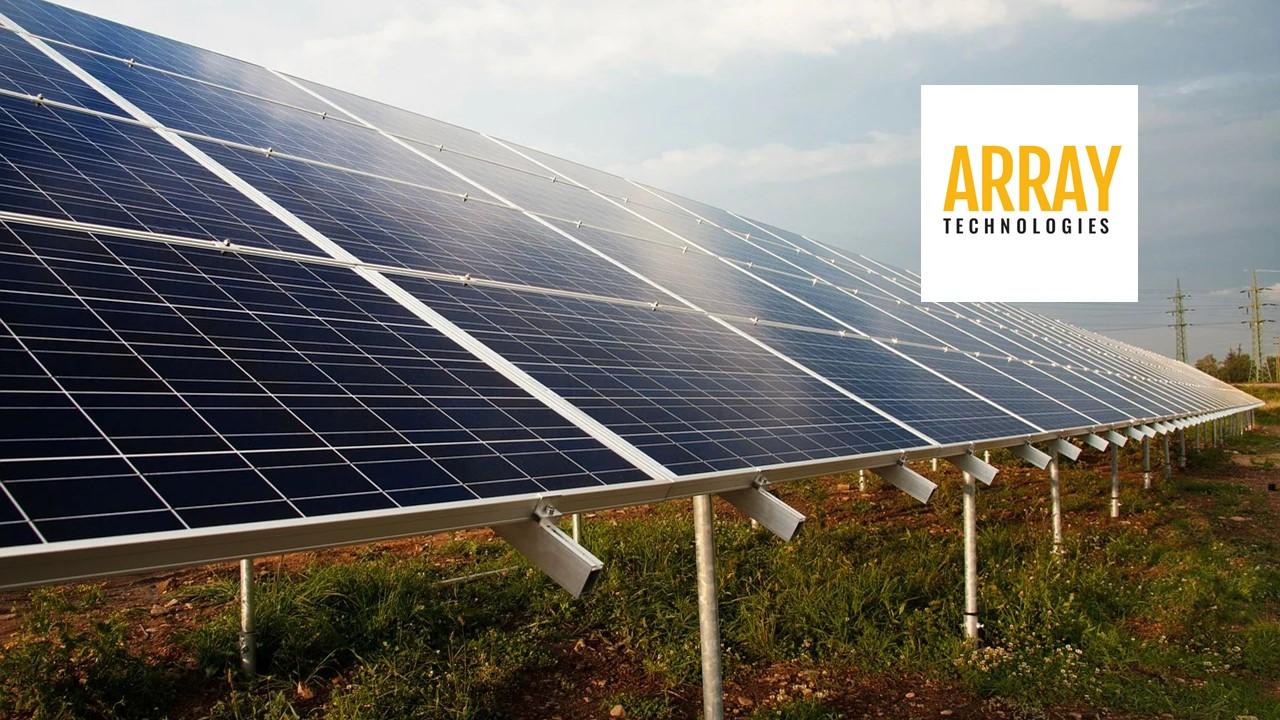 Array Technologies (ARRY) Stock Is a Bargain, Has a Bullish Forecast
By Ambrish Shah

May. 13 2021, Published 8:32 a.m. ET
On May 12, Array Technologies (ARRY) stock fell more than 46 percent after the company posted its first-quarter financial results. Investors were disappointed because the solar energy equipment maker posted lower-than-expected earnings in the quarter. Array also withdrew its full-year 2021 outlook. What's ARRY's stock forecast and is it a good buy after the plunge?
Article continues below advertisement
Array Technologies reported an adjusted EPS of $0.19 compared to $0.69 in the prior-year period. Its sales fell 44 percent YoY to $245.9 million. Wall Street analysts expected the company to report an adjusted EPS of $0.20 on revenue of $240.8 million. The company said that the sales declined significantly YoY due to a drop in the amount of ITC (investment tax credit) safe harbor-related shipments.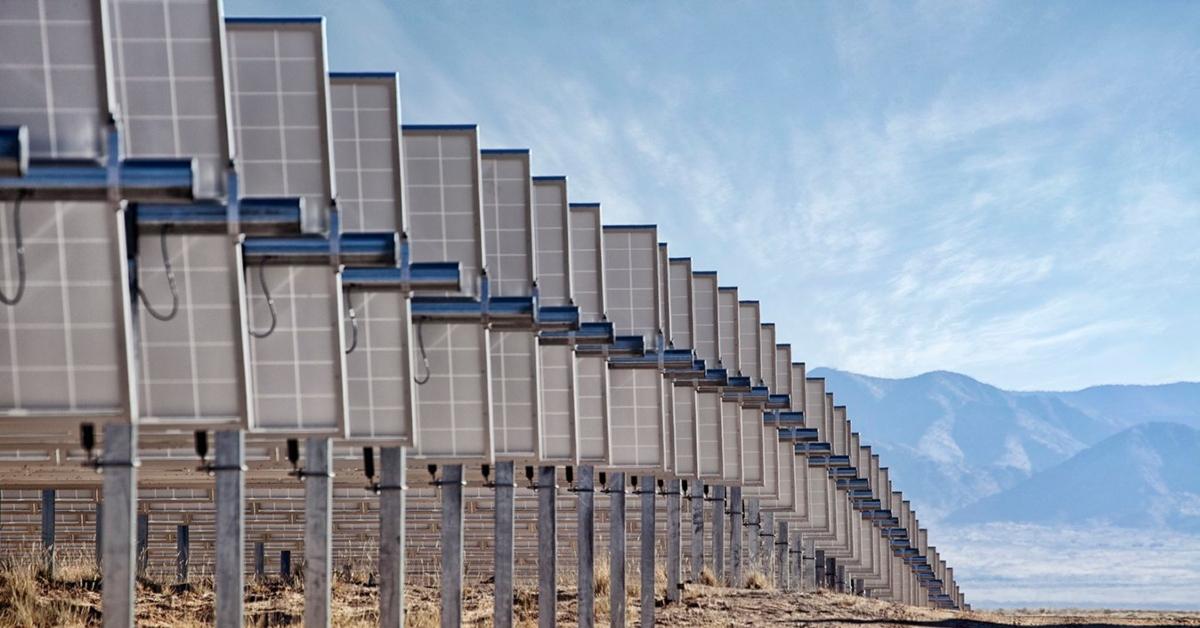 Article continues below advertisement
What happened to ARRY stock?
On May 12, ARRY stock fell 46.1 percent, but was up 4 percent in pre-market trading on May 13 after investors showed interest in the stock. The stock has tumbled 70 percent over the last three months, while the S&P 500 has gained 4 percent.
Array Technologies IPO
Array Technologies went public in October 2020 through a traditional IPO. The company raised over $1 billion in its IPO that was priced at $22 per share. The stock hit a high of $54.78 on Jan. 8 before the push for clean energy. Since then, Array stock has fallen significantly. Investors are selling high-growth stocks due to concerns about their soaring valuations.
Article continues below advertisement
Array Technologies' stock valuation
Array Technologies was valued at $2.8 billion in the IPO. However, the company's market capitalization dropped to $1.7 billion on May 12.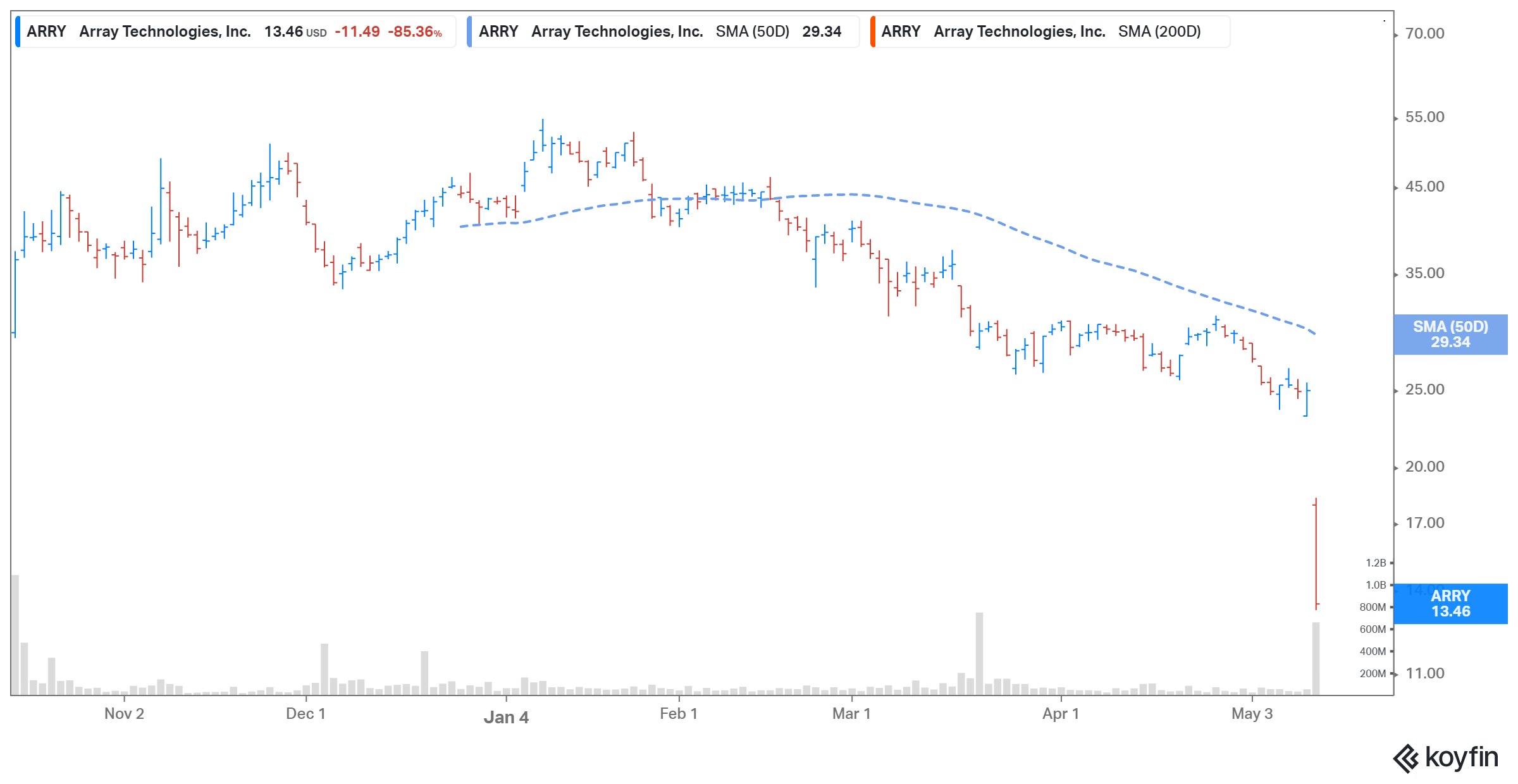 Article continues below advertisement
Array Technologies looks undervalued.
ARRY's stock forecast and Reddit discussion
According to TipRanks, analysts' average target price is $34.22 for ARRY stock, which is 154 percent above its current price. Among the ten analysts tracking ARRY, five recommend a buy, four recommend a hold, and one recommends a sell. Their highest target price of $50 is 271 percent above the stock's current price, while their lowest target price of $16 is 19 percent above.
Article continues below advertisement
After Array's first-quarter earnings results, Credit Suisse upgraded the stock to outperform from neutral, but reduced the target price to $31 from $42. Barclays, Roth Capital, and Piper Sandler also reduced their target prices to $16, $25, and $27, respectively.
ARRY stock isn't among the most active stocks on the Reddit forums. One of the Reddit posts mentioned that this isn't the right time to buy the stock.
Article continues below advertisement
Array Technologies stock looks like a good buy.
Array Technologies stock looks like a good buy based on the growth outlook and attractive valuation. The demand for the company's products is high since there's a shift to renewable energy to fight climate change. The global solar tracker market size is expected to reach $22 billion in 2027 compared to $9 billion in 2019. The analysts polled by TIKR expect Array's net sales to increase by 18 percent and 16 percent, respectively, in 2021 and 2022.
The best price to buy Array Technologies stock
Array Technologies stock is expected to go up with the growing demand for clean energy. Analysts' average price forecast suggests ARRY stock has significant upside potential. It looks best to buy now at $14.