Steven Cohen Bought Array Technologies Stock, Should You?
Renewable energy stock Array Technologies is down from its recent highs. Is ARRY stock a good buy now after the crash?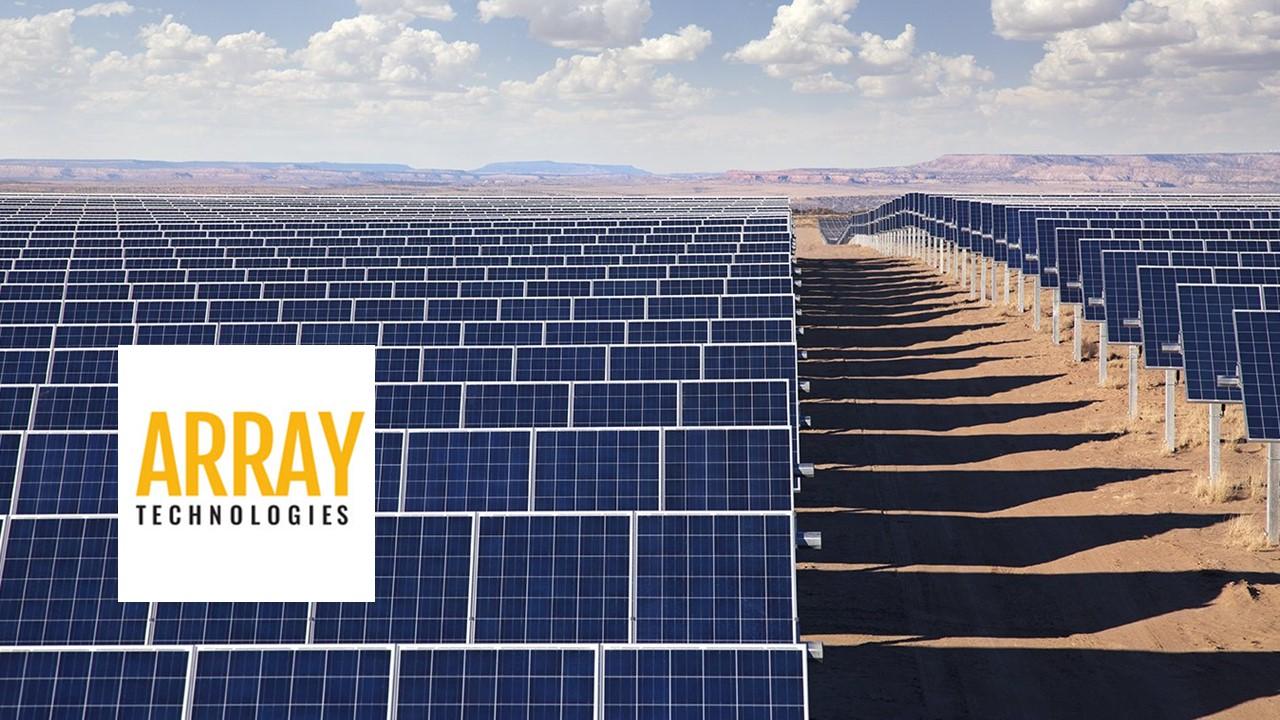 The week ended Feb. 26 was negative for Array Technologies (ARRY) stock. The stock fell more than 7 percent and closed at $37.08. ARRY stock has been falling despite no company-specific news and no analyst downgrades. So, what's the forecast for ARRY stock in 2021? Should investors buy the stock after the crash?
Article continues below advertisement
Article continues below advertisement
Founded in 1989, Array Technologies designs and manufactures solar tracking systems for large-scale energy projects. Solar trackers can boost power generation by adjusting panels to optimize sunlight during the day. The company is on a growth trajectory and has expanded its volumes and increased its revenues in recent years.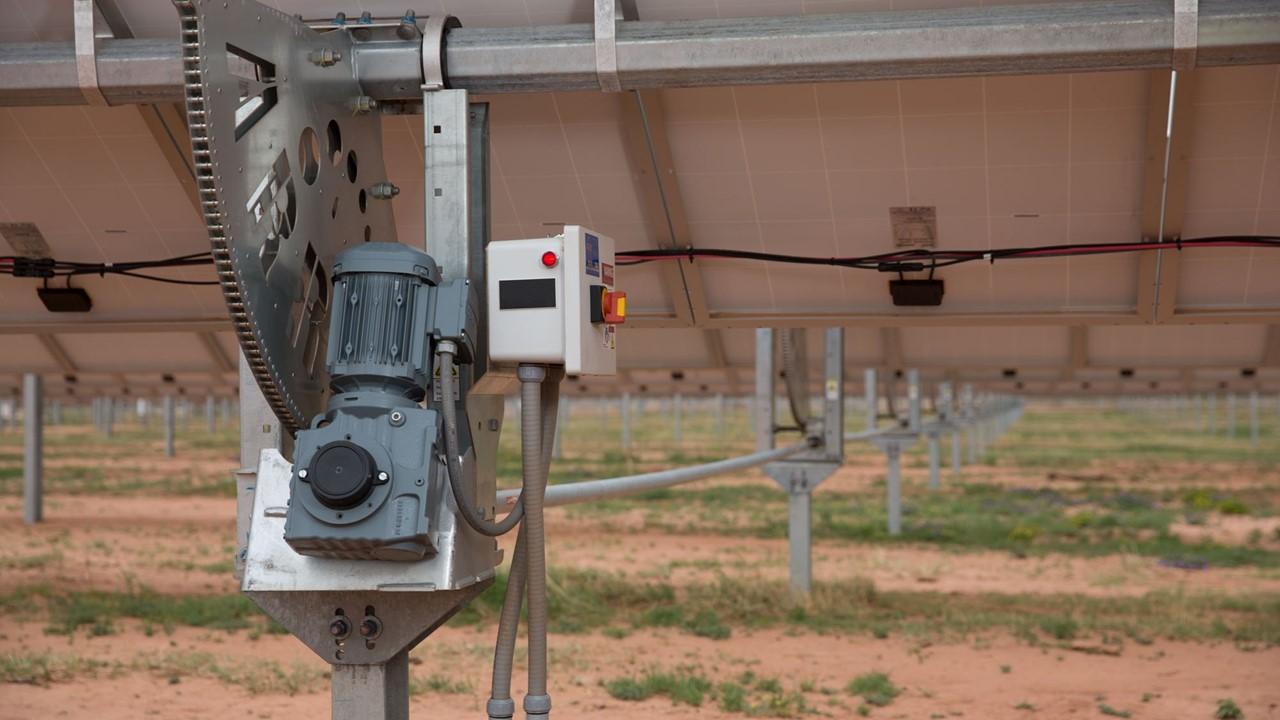 Article continues below advertisement
Array Technologies stock has fallen after the IPO
Shares of Array Technologies surged significantly following its IPO in October 2020. The stock nearly doubled in a week and reached $43.94 due to strong demand. In early December 2020, the stock fell over 10 percent after the company announced that one of its shareholders, hedge fund Oaktree Capital Management, is selling as many as 28.75 million shares. However, ARRY stock made a new 52-week high of $54.78 on Jan. 8 amid the push for clean energy. Currently, the stock is trading 32.3 percent lower than its 52-week high.
Are green energy stocks overvalued?
Green energy stocks have expensive valuations. They have run up too high too fast after President Biden outlined a $2 trillion plan to address climate change. However, most of the green energy stocks have been falling over the last month as fears about increasing interest rates hit the market. Investors are concerned that increased rates will slow the economy and reduce returns for renewable energy projects.
Article continues below advertisement
Article continues below advertisement
ARRY's stock forecast
According to TipRanks, analysts' average target price for Array Technologies is $53.75, which is 45 percent above its current stock price. Among the eight analysts tracking ARRY, six recommend a buy and two recommend a hold. Their highest target price of $60 is 61.8 percent above the stock's current price, while their lowest of $42 is 13.3 percent above the stock's current price.
On Feb. 22, Barclays analyst Moses Sutton reduced its target price on ARRY stock to $46 from $52 and maintained an equal weight rating. The analyst is pessimistic about the company's international execution.
Article continues below advertisement
Steven Cohen bought ARRY stock
Steven Cohen, the founder of hedge fund Point72 Asset Management, is also betting on Array Technologies stock. In the fourth quarter of 2020, Cohen bought 531,589 shares worth more than $19.7 million at the current valuation.
Article continues below advertisement
Outlook for Array Technologies
The outlook for Array Technologies looks very promising. The solar industry in the U.S. is poised for growth in the future as the focus shifts to renewable energy to fight climate change. The company expects the installation of solar power systems with Array's trackers to grow at a CAGR of about 20 percent over the next three years. The global market for solar trackers is expected to reach $22.3 billion by 2027, which represents a growth of 140 percent from $9.3 billion in 2019.
Article continues below advertisement
Array is expected to post its earnings report for the fourth quarter of 2020 on March 9. The company expects that its 2020 sales will be 32 percent higher compared to 2019 and the adjusted EBITDA will be 30 percent higher. Investors should pay close attention to management's commentary about Array's expansion plans in the U.S. and international markets to fuel future growth. In 2021, Array is expected to report an adjusted EPS of $0.87 on sales of $989 million.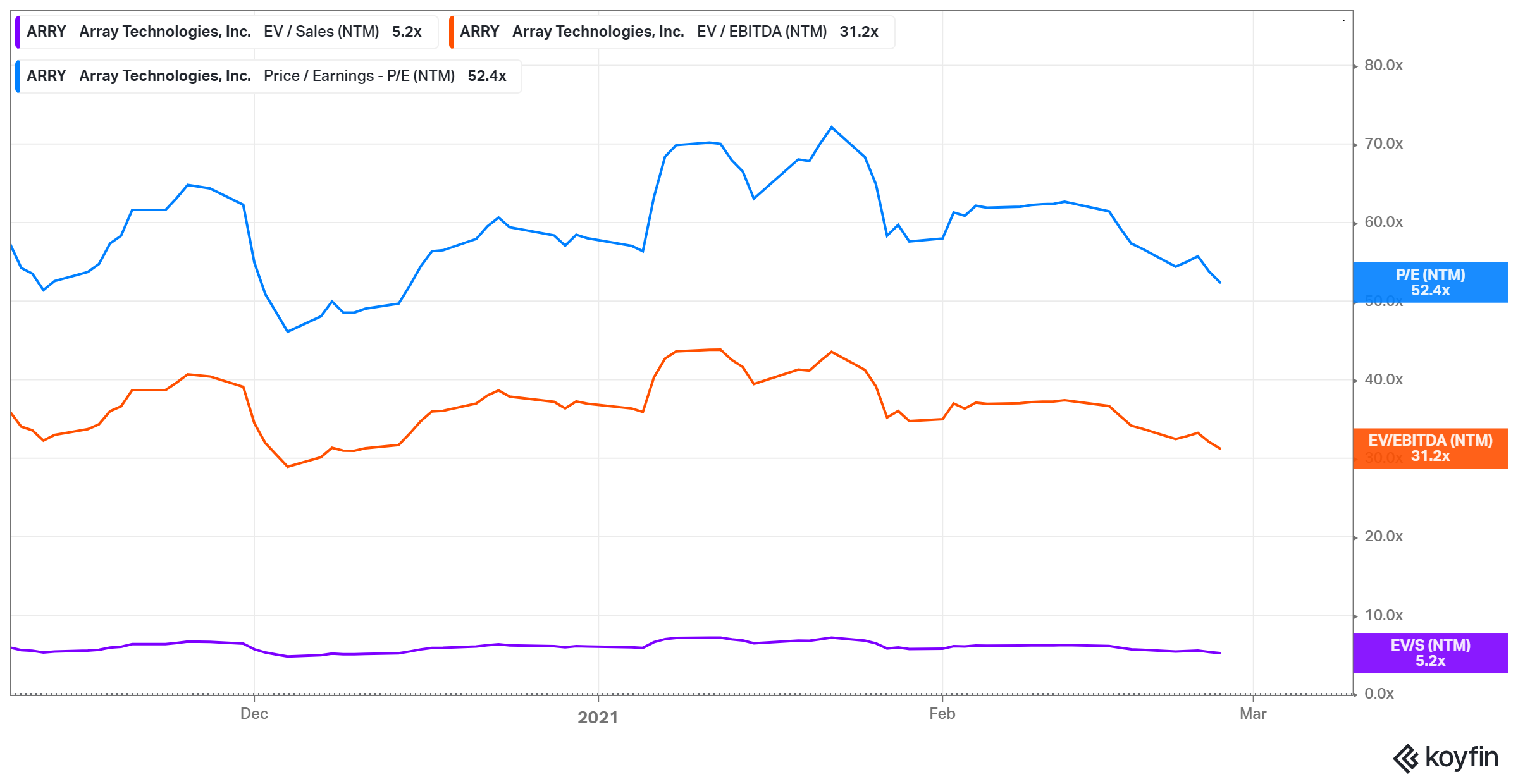 ARRY stock looks like a good buy
Array Technologies trades at an NTM (next-12-month) EV-to-sales multiple of about 5.2x. In comparison, SolarEdge Technologies and Enphase Energy are trading at NTM EV-to-sales multiples of 8.1x and 16.8x, respectively. As a result, Array stock looks attractive compared to other solar stocks to buy right now.