CNN Anchor Don Lemon Found His Mr. Right in Fiancé Tim Malone
Is Don Lemon married? See what the anchor of CNN's "Don Lemon Tonight" says about his relationship with real estate agent Tim Malone.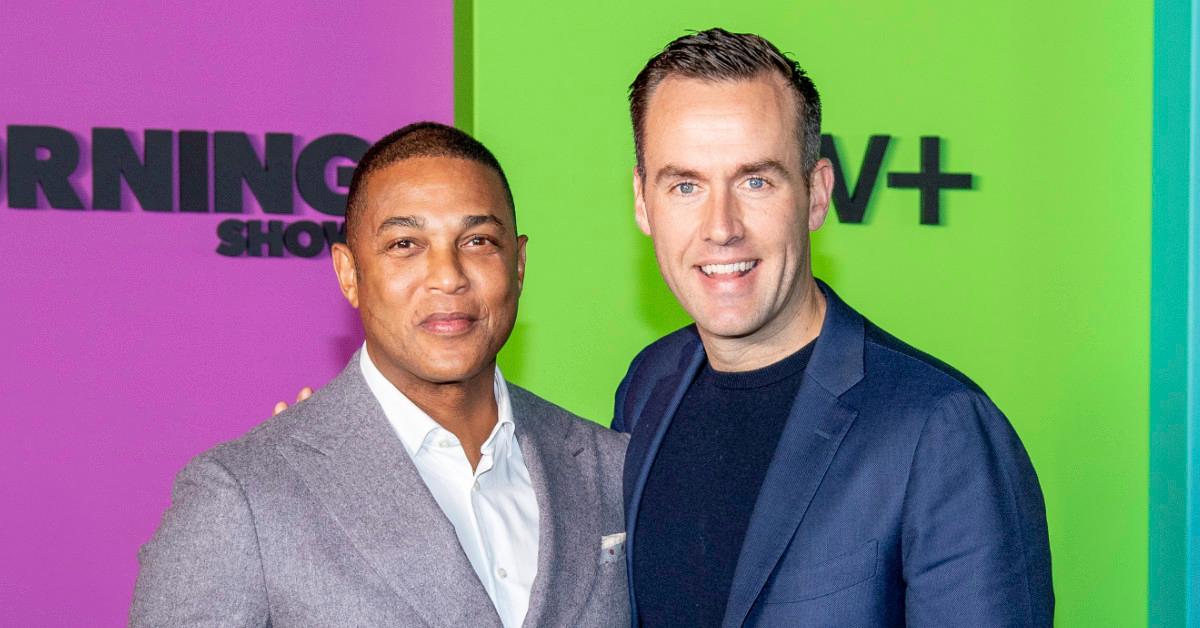 Not only is CNN anchor Don Lemon set to be married, but he's even thinking about starting a family with fiancé Tim Malone, a real estate agent with Douglas Elliman.
The couple met at a gay mixer event in Bridgehampton, N.Y.—a Hamptons community close to Malone's hometown of Southampton—and started dating the next year. Now, they're engaged and considering adding children to the mix.
Article continues below advertisement
Article continues below advertisement
Malone told Gay City News in 2021 that he and the Don Lemon Tonight host have a "pretty interesting story," especially because the anchor is 18 years his senior. "We have different backgrounds, different racial backgrounds," the realtor added. "There were a lot of questions when we started dating of what was going to be the issue, and honestly, the fact that we were gay was, like, last on the list. … It was more about 'He is in the public eye' than anything, which took some getting used to."
The couple got engaged in 2019—with the help of a dog collar.
Lemon announced his engagement to Malone on Instagram in April 2019, showing how Malone had gotten dog collar tags engraved with the message "Daddy, will you marry Papa?"
"He gave me a present on his birthday," the CNN anchor wrote in his Instagram caption. "How could I say no?"
Article continues below advertisement
In an April 2021 appearance on The Tamron Hall show, Lemon said that the couple had postponed their wedding because of the COVID-19 pandemic, but he also revealed that he had children on his mind.
"Listen, we got to get married first," he said at the time. "And we're waiting for COVID to be over to do that because I just don't think it's a good time to get married, during COVID. Now we want to be able to celebrate with our friends, and we want to be able to celebrate safely. But yeah, so, we're thinking about, do we want to adopt, do we want to go through surrogacy, how we want to do it."
Article continues below advertisement
Article continues below advertisement
Lemon found a person "who believes in unconditional love."
Lemon also sang Malone's praises on The Tamron Hall Show, saying, "I found the right person, the person who believes in unconditional love, who believes in the challenges, going through the challenges, weathering the storms of a relationship … and someone who really believes in family, and I decided I need to lean into my life because I grew up never thinking that I'd be able to be open about who I was in love with and about my love life and my relationship."
The Murrow Award-winning journalist explained that he never thought he would be able to get married or be open about his sexuality. "And then, once same-sex marriage passed, I said, you know, why not? Why not get married? Why not fall in love and have all the happiness that everybody else is entitled to? And so that's where I am right now. I'm just trying to be happy and do the right thing in life and love someone and start a family."