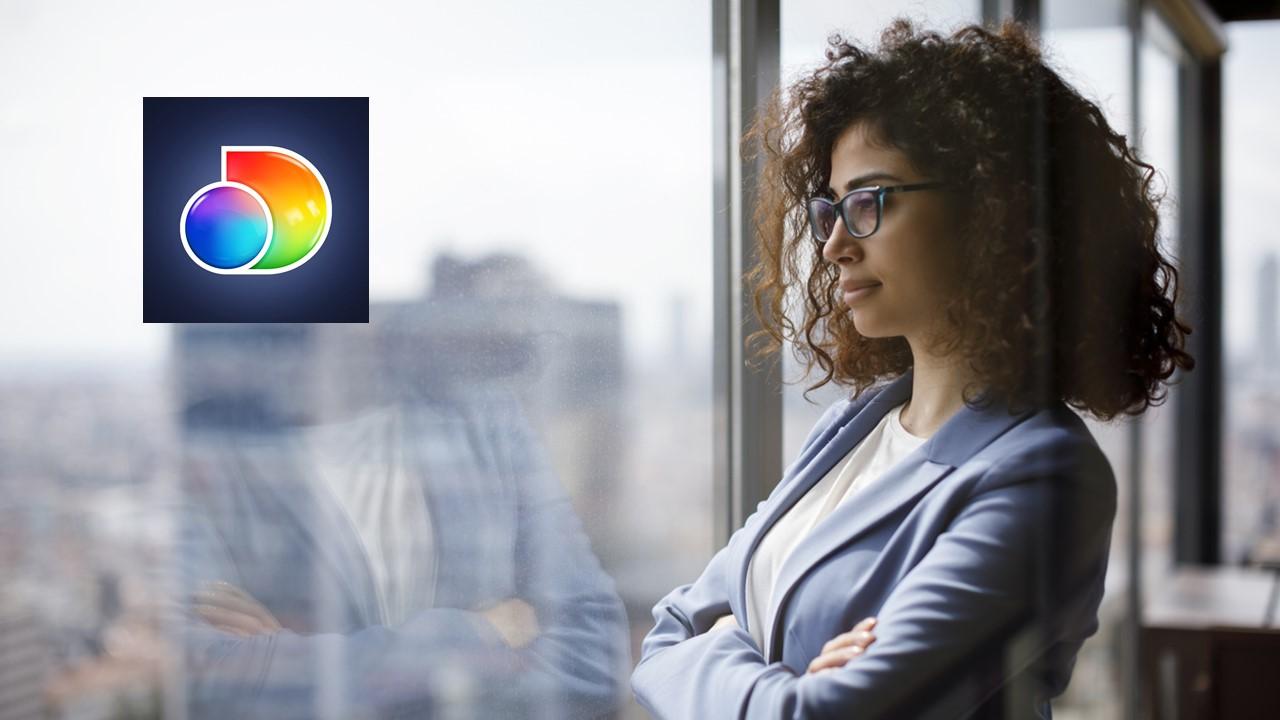 Discovery (DISCA) Stock Is a Good Buy After AT&T Merger News
Discovery (DISCA) stock is trading sharply higher on May 17 after it announced a definitive agreement to combine with AT&T's media assets. Discovery shareholders would own 29 percent of the new entity, while AT&T shareholders would hold a 71 percent stake in the new company. Is DISCA stock a good buy after the AT&T merger news?
Article continues below advertisement
The competition has been heating up in the streaming industry and legacy media companies like AT&T-owned HBO and Warner Bros, Discovery, Disney, and ViacomCBS have scaled up their streaming plans. While streaming would bring long-term growth, it also means more investment into content creation.
What happened to Discovery stock?
Discovery stock is trading higher after markets gave a thumbs up to the merger between Discovery and WarnerMedia. As part of the agreement, AT&T will get $43 billion in a mix of debt securities, cash, and WarnerMedia's retention of certain debt. The new entity will focus on streaming services.
Article continues below advertisement
Discovery stock valuation
Before the merger announcement, Discovery was trading at an NTM PE multiple of 13.2x, which looked undervalued. Now, after the merger is complete, we should look at the financials of the merged entity.
Article continues below advertisement
Discovery has over 15 million paying streaming subscribers globally, while HBO and HBO Max reportedly have 64 million subscribers globally. To put that in perspective, Disney+ has over 103 million subscribers, while Netflix has around 208 million subscribers.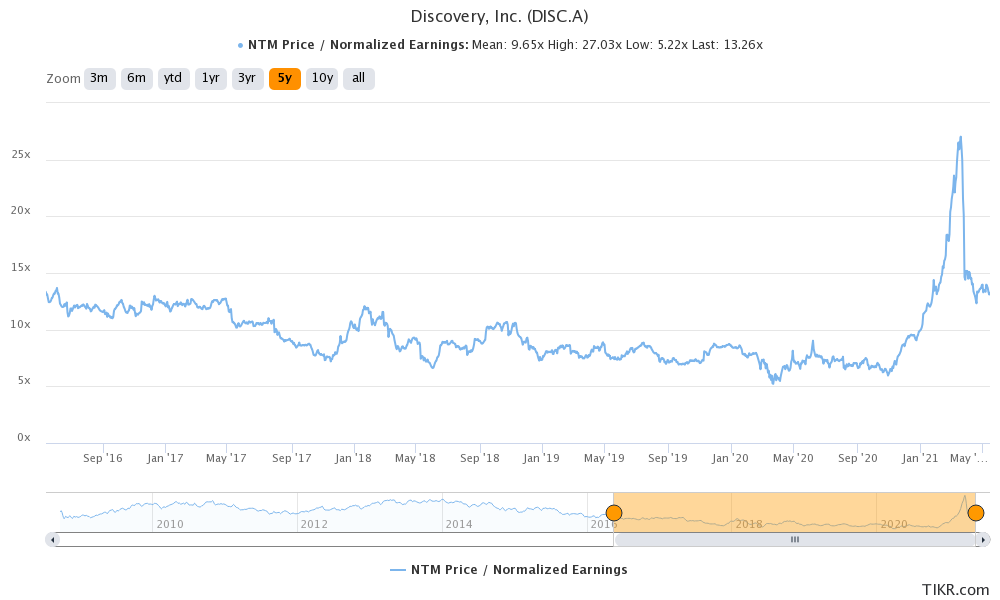 Article continues below advertisement
Discovery stock looks like a good buy.
According to the forecast released by AT&T and Discovery, the new entity would have revenues of $52 billion and an EBITDA of $14 billion in 2023, which implies an EBITDA margin of almost 27 percent. The companies are forecasting a free cash flow conversion ratio of 60 percent, which looks very healthy. The companies are also forecasting annual cost synergies of $3 billion.
Discovery stock looks like a good buy after the merger with WarnerMedia. The new company will be able to compete in the streaming industry. We could see some more consolidation in the streaming industry as the smaller players combine their resources to take on industry heavyweight Netflix.
Article continues below advertisement
Discovery stock forecast
According to the estimates compiled by CNN Business, Discovery has a median target price of $41.5, which is a premium of 16.4 percent over its May 14 closing prices. However, most of the analysts rate the stock as a hold or some equivalent. Only about a quarter of the analysts rated the stock as a buy.
Article continues below advertisement
It's worth noting that these forecasts were before Discovery's merger announcement. Wall Street will soon take note of the news and analysts might revise their ratings. AT&T and Discovery sound optimistic about the new company's outlook.
Article continues below advertisement
In their prepared remarks, the companies said, "The 'pure play' content company will own one of the deepest libraries in the world with nearly 200,000 hours of iconic programming and will bring together over 100 of the most cherished, popular and trusted brands in the world under one global portfolio."
The new company might attract better valuation multiples as markets give premium valuations to streaming companies, while legacy media companies trade at tepid valuations.
What price to buy DISCA stock
DISCA stock looks like a good buy at the current prices. The stock could be a long-term winner based on its the strong growth potential in the streaming industry.