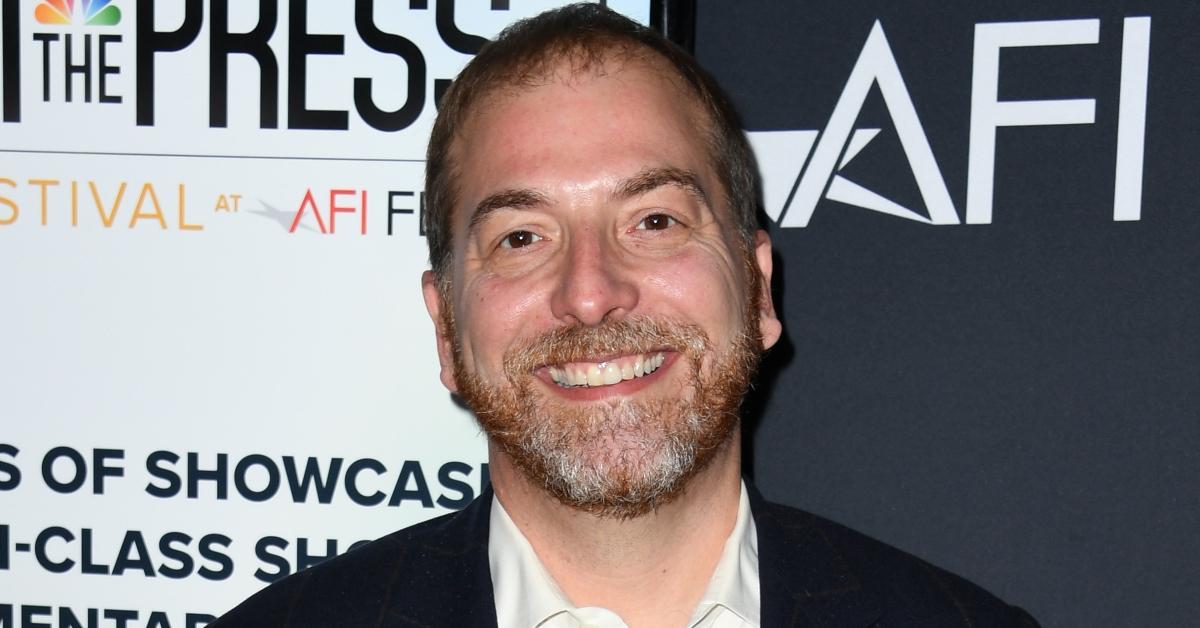 Why Is Chuck Todd Leaving MSNBC? Station Announces the Change
As the host of MSNBC's Meet the Press Daily, Chuck Todd doesn't get a lot of love from Twitter users, many of who celebrated recent news of a programming change at MSNBC. Why is Todd leaving MSNBC?
Article continues below advertisement
MSNBC parent company NBCUniversal announced on May 6 that it's taking Todd's show off the station and moving it entirely to the NBC News NOW streaming service. The show will be renamed Meet the Press NOW and will stream at 4 p.m. ET Monday through Friday beginning Monday, June 6.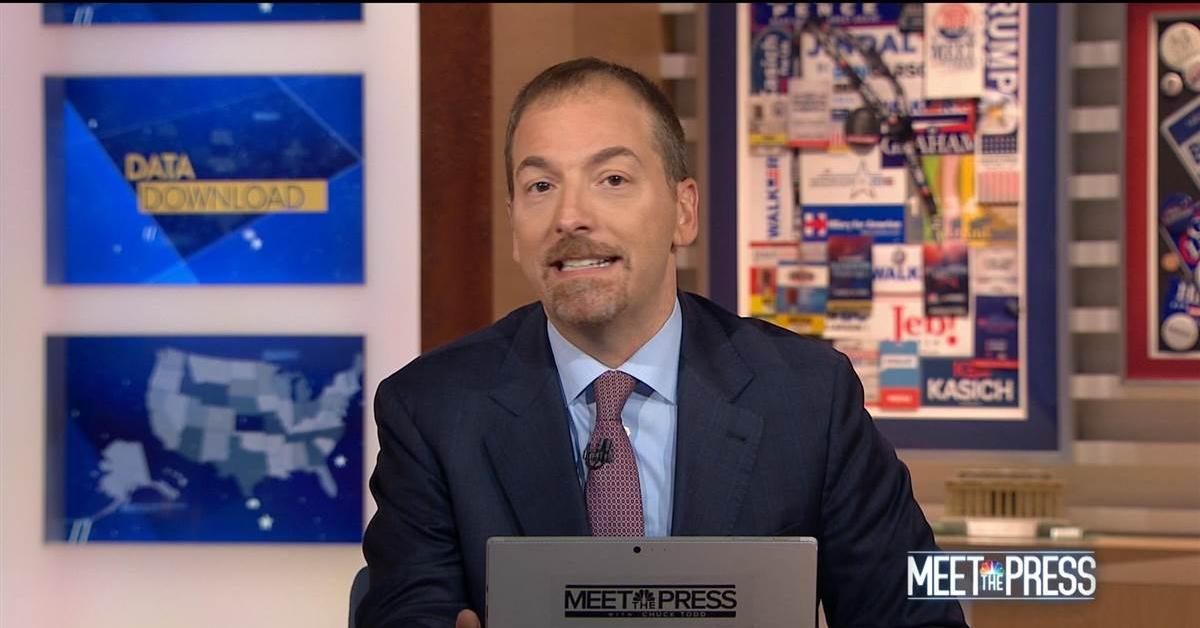 Article continues below advertisement
MTP Daily fell behind rival shows at Fox News and CNN.
Meet the Press Daily, also called MTP Daily, is an offshoot of NBC's Meet the Press, the longest-running program on American television. Less than a year after Todd became the host of Meet the Press, MSNBC launched the daily equivalent. MSNBC has shuffled MTP Daily around in the past few years, moving it from 5 p.m. ET during the week to 1 p.m. ET.
Launched in 2019, the NBC News NOW streaming service has grown to 120 million video views and over 40 million hours watched, the company says.
Article continues below advertisement
Chuck Todd will remain on NBC's 'Meet the Press' on Sundays.
Todd is already a familiar face on the NBC streaming service, where he's on the anchor desk of Meet the Press Reports. He will continue to be on television every Sunday as the host of the original Meet the Press show.
Article continues below advertisement
"Since our launch, we've been committed to delivering the best of NBC News' journalism, free, to streaming audiences everywhere," NBC News President Noah Oppenheim said in a statement. "Chuck was one of the first broadcast anchors to see the massive potential of streaming, and bringing Meet the Press's daily franchise to NBC News NOW reinforces the platform's status as the destination for news on streaming."
The 1 p.m. ET slot on MSNBC will be replaced by MSNBC Reports anchored by Senior National Correspondent Chris Jansing. Jansing has been with the network for 20 years and has covered 11 presidential campaigns and numerous breaking news stories.
Article continues below advertisement
"Jansing's return to the MSNBC lineup further emphasizes the network's commitment to live, breaking news coverage throughout dayside," the company said in a statement.
Twitter users want to get rid of Andrea Mitchell next.
Those in the Twitterverse celebrated Todd's departure from MSNBC, and many suggested he take fellow MSNBC anchor Andrea Mitchell with him. Mitchell's show, Andrea Mitchell Reports, airs an hour before Todd's show.
Article continues below advertisement
"NBC will be moving propagandist Chuck Todd's program to NBC News streaming service, and Chris Jansing will take over the 1 p.m. hour. Good, get rid of Andrea Mitchell too and replace her with Jen Psaki for a lineup I'd watch daily," tweeted Ricky Davila.
"I'm really shocked @MSNBC finally listened to use after what feels like decades of complaining about Chuck Todd. Now do Andrea Mitchell and I'll stop reminding you how much I dislike your tv anchors. Also, Good job on Ali Velshi's new program. That was a great decision," tweeted Corporate Office Cat.