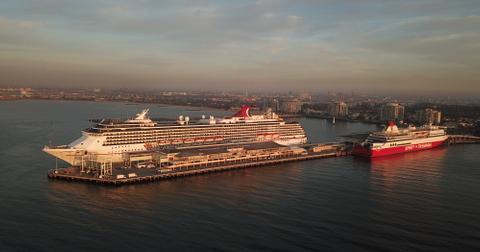 Is Carnival Stock a Good Buy at These Prices?
By Ambrish Shah

Updated
On Nov. 16, Carnival stock price jumped by about 10 percent on news of Moderna's COVID-19 vaccine being more than 94 percent effective. On Nov. 17, the stock jumped by about 2.8 percent to $18.07.
Article continues below advertisement
Travel and leisure stocks are rising as coronavirus vaccine news is boosting optimism of a faster recovery in the travel segment. Is CCL stock a good buy now?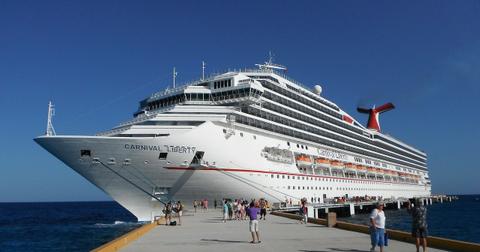 Article continues below advertisement
Will CCL stock recover?
On Nov. 17, CCL stock rose 2.8 percent and closed at $18.07 with a market capitalization of $18.9 billion. In the last month, CCL stock has risen by about 24 percent. CCL stock is surging without any cruise industry or company-specific news, and seems to be climbing as COVID-19 vaccine progress is raising hopes of travel recovery. CCL stock may not fully recover from the COVID-19 pandemic for several years.
CCL on Stocktwits
CCL stock has become a major talking point on Stocktwits. While some investors see the COVID-19 vaccine progress as a good reason to buy CCL stock, others are bearish and expect the stock to fall.
Article continues below advertisement
CCL stock chart
You can see CCL's trading history over the last 12 months here. The stock is currently trading 65.2 percent below its 52-week high of $51.94 and 131.7 percent above its 52-week low of $7.80.
Article continues below advertisement
What is CCL stock's forecast?
Currently, analysts' average stock price forecast for CCL is $16.69, which suggests a 7.6 percent downside. Their highest target price of $31 implies a 71.6 percent upside, while their lowest target of $10 implies a 44.7 percent downside. Among the 25 Wall Street analysts tracking CCL, 15 recommend "buy," nine recommend "hold," and one recommends "sell."
I believe CCL stock is a buy, as cruise line stocks are likely to recover, starting next year. Many travelers are waiting to go on a vacation, but they're counting on the rapid development of a COVID-19 vaccine. On Nov. 12, Norwegian Cruise announced that it had set a one-day booking record for the summer 2022 season. The company said that 90 percent of the bookings were new cash bookings and just 10 percent were booked with credits from earlier cruises that were canceled.
Is CCL stock a buy or sell?
CCL stock is a buy—it seems set to bounce back once cruise ships are sailing at full capacity after the coronavirus pandemic. However, it's unlikely that the stock will reach the $50 levels it was at in January 2020 anytime soon.