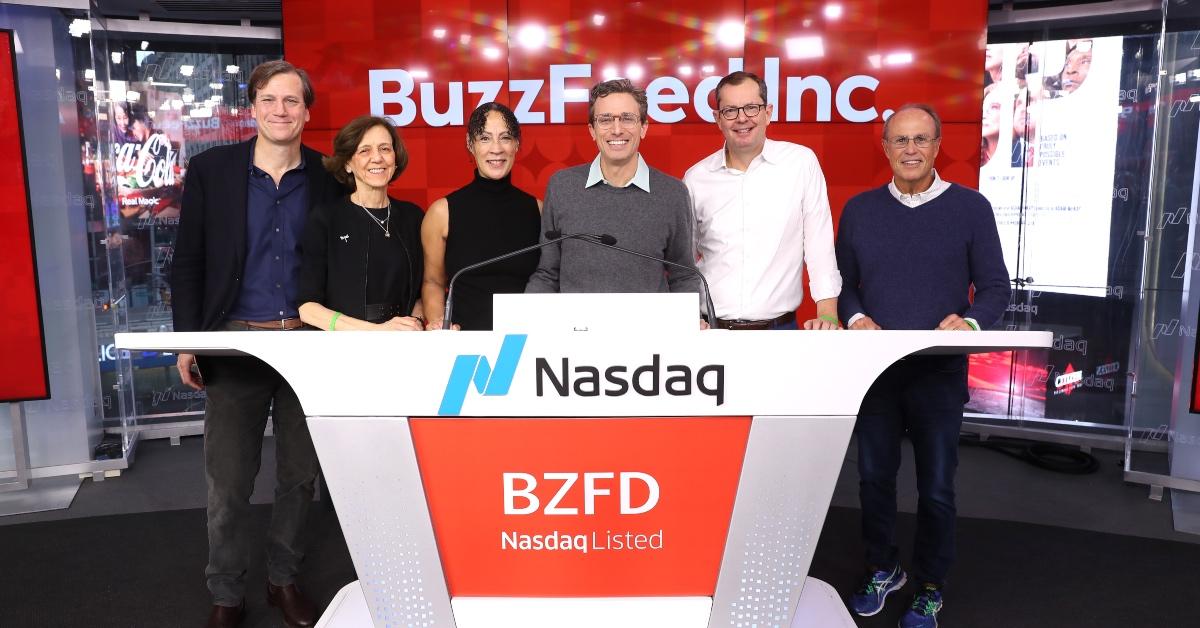 BuzzFeed Is Now Publicly Traded—Is the Stock a Good Investment?
By Jennifer Farrington

Dec. 7 2021, Published 5:00 a.m. ET
Whether you're looking to get the latest news on Chris Cuomo and his recent suspension from CNN or want to know what the best Christmas movie lineup looks like, BuzzFeed covers it all. One of the largest digital media companies, BuzzFeed went public on Dec. 6, 2021, through a special purpose acquisition company (SPAC).
Article continues below advertisement
In June 2021, BuzzFeed announced its plan to merge with 890 Fifth Avenue Partners, and shared that it would be acquiring Complex Networks for $300 million, reports CNBC. How did BuzzFeed perform on its first day of trading, and is the stock worth investing in?
BuzzFeed to raise $16 million from IPO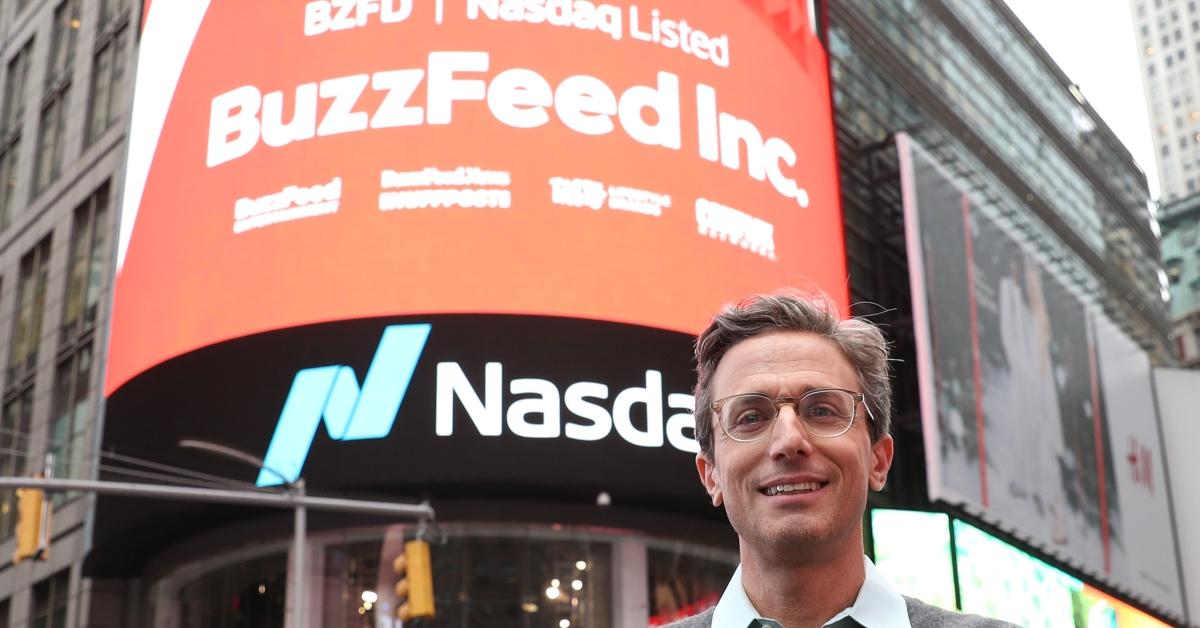 BuzzFeed went public on Dec. 6 under the ticker symbol "BZFD", expecting to raise $16 million after selling shares. The company also raised $150 million in convertible debt as a result of the SPAC deal.
Article continues below advertisement
Unfortunately, just before the company's CEO saw "BZFD'' appear on the Nasdaq, "about 94 percent of the $287.5 million the SPAC raised [was] withdrawn by investors," reports The Wall Street Journal. Despite the reduction of funds, BuzzFeed's reported revenue might signal its stock is something to consider.
In 2020, BuzzFeed generated "$321 million in annual revenue and $31 million in adjusted earnings before interest, taxes, depreciation, and amortization." The digital media company is projecting its revenue to reach somewhere near $654 million in 2022. During its first day of trading, BuzzFeed stock opened at $10.99, but as the day went on, it fell by 11 percent, closing the day at $8.52.
Article continues below advertisement
Founder and CEO Jonah Peretti says BuzzFeed is on "a great path for profitability"
During an interview hosted by CNBC's Squawk Box, Jonah Peretti said, "the SPAC transaction allowed the company to go public and do the acquisition at the same time." He also shared that the IPO would "help strengthen the company's position to acquire other digital media companies."
Now that BuzzFeed has gone public, Peretti said "we will continue to grow our business and continue to look for attractive acquisition targets." BuzzFeed serves as a "pioneer company in the digital media industry" and brings together some of the "best brands in digital media," according to the company's CEO.
Article continues below advertisement
BuzzFeed acquired HuffPost back in 2020 and added Tasty, a website that offers recipes and tips and tricks for cooking, to its portfolio. BuzzFeed and the digital media companies underneath it currently see "97 million monthly unique visitors above the age of 18," reports CNBC. The brands combined also reach a large percentage of Gen Z and Millennial consumers.
Article continues below advertisement
The burning question addressed—Is BuzzFeed stock a good buy?
BuzzFeed is one of the first large digital media companies to go public. Vox and Bustle have considered using the same vehicle to go public as BuzzFeed, but have yet to actually pull the trigger. Although BuzzFeed stock dropped slightly on its first day of trading and the company had a net loss of $3.6 million in the third quarter, Peretti is focused on building a business that "generates cash."
Before buying stock, investors will first need to consider how the company performs on the stock market and its profitability since it first launched in 2006.