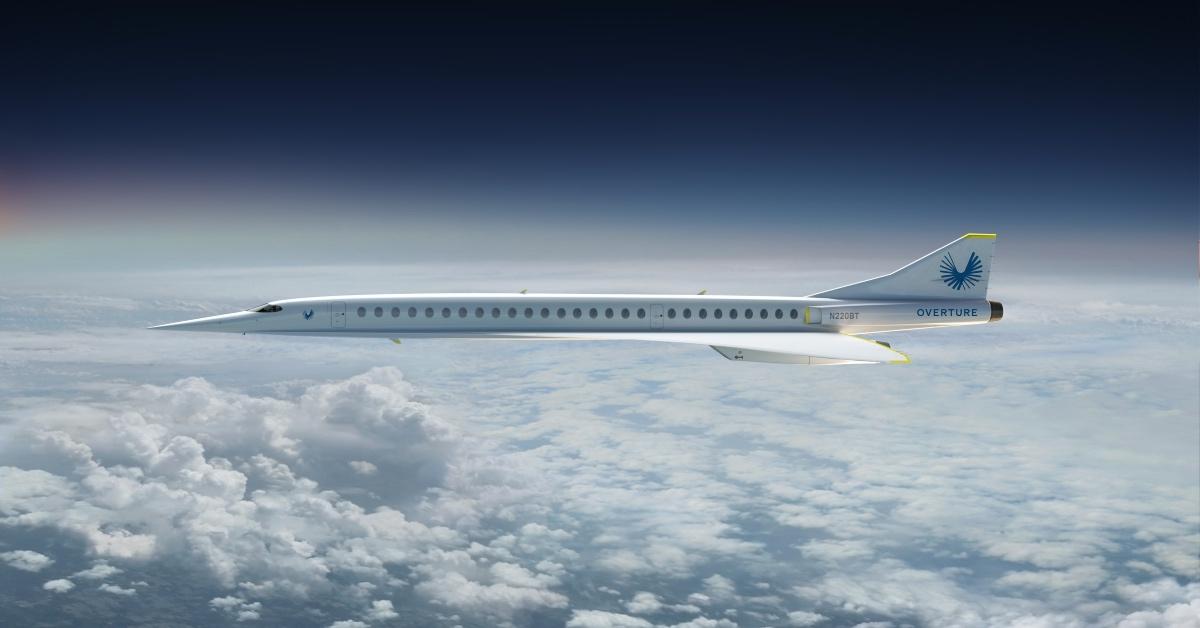 Boom Supersonic Isn't a Publicly Traded Company—Yet
We've seen major advancements in the travel and transportation industry over the last few years. Rivian's R1T and R1S models have expanded the type of terrain electric vehicles (EV) can handle and now Boom Supersonic "Overture" vessels are expected to get you from one destination to the next in nearly half the time traditional airlines promise.
Article continues below advertisement
Boom Supersonic considers itself to be "the fastest and most sustainable supersonic airliner," allowing you to get from Washington D.C. to Paris in 4 hours, compared to the 7 hours it would normally take. Investors who are intrigued by the idea are likely wondering if Boom Supersonic will become a publicly traded company.
Does Boom Supersonic have plans of going public?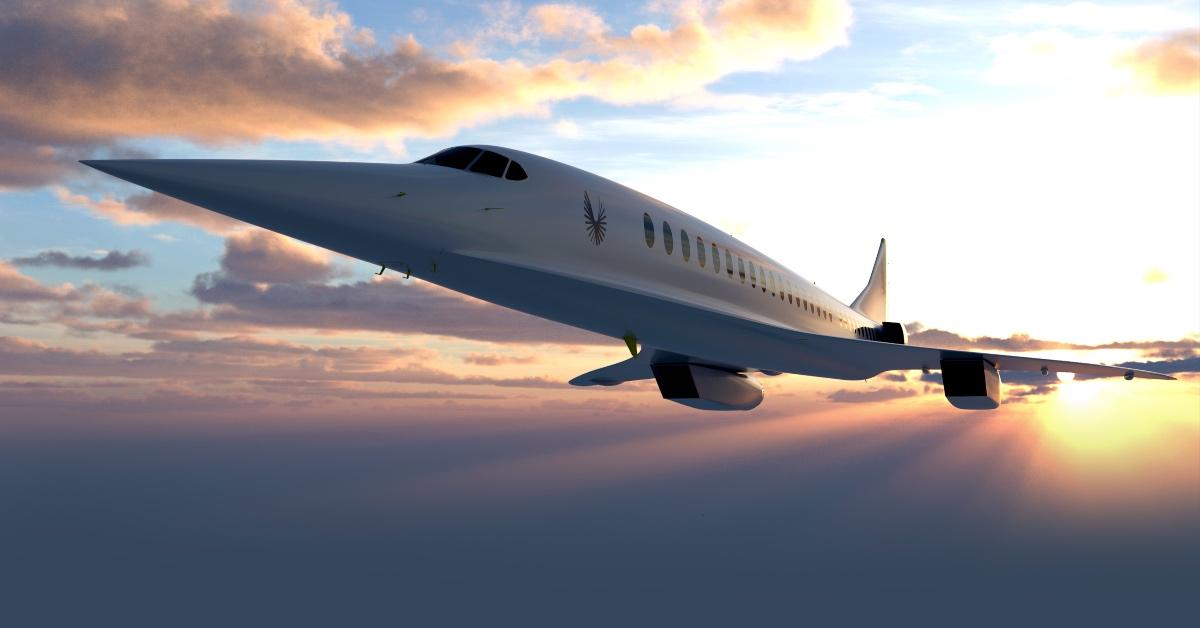 Boom Technology Inc., founded in 2014 by Blake Scholl, is not currently listed as a publicly traded company nor has the company announced any plans of going public in the near future.
Article continues below advertisement
The company has, however, formed partnerships with various companies and suppliers, allowing investors with a potential way to invest in its journey to becoming the fastest and most sustainable way of air travel.
What is Boom Supersonic valued at?
Boom Supersonic reached unicorn status in Dec. 2020, meaning it has a valuation of $1 billion or higher. In 2017, Boom received $33 million in Series A funding followed by $100 million in Series B funding in 2019. In 2020, Boom partnered with Rolls-Royce to "identify the propulsion system that would complement Boom's Overture airframe," according to Boom.
In 2021, the aerospace company received another $110 million in Series C funding, bringing the grand total to $270 million.
Article continues below advertisement
What companies are affiliated with Boom Supersonic?
Though Boom Supersonic isn't a publicly traded company yet, you can certainly invest in companies that work directly with or supply the company with parts. United Airlines was the first U.S. airline to contract with Boom Supersonic.
In June 2021, Boom said the airliner would purchase a fleet of 15 'Overture' aircraft once it meets United's "safety, operating and sustainability requirements, with an option for 35 more aircraft." The commercial aircraft United Airlines purchased are projected to begin flying in 2029 on 100 percent sustainable aviation fuel (SAF), Boom reported.
United Airlines Holdings Inc. is a publicly traded company with shares trading at $50.44 as of Nov. 15, 2021.
Article continues below advertisement
Velo3D acts as a supplier to Boom Supersonic and is also publicly traded.
Velo3D, Inc. is a manufacturing technology company that designs mission-critical metal parts. The company reportedly serves as a supplier to some of the world's most unconventional companies such as Boom Supersonic and SpaceX. After Velo3RD merged with JAWS Spitfire Acquisition Corporation, the company went public in Sept. 2021 under the ticker symbol "VLD."
After it began trading on the New York Stock Exchange, Velo3D acquired $274 million in capital, allowing for it to progress to its "next stage of growth." As of Nov. 15, 2021, VLD was trading at $11.54 a share. VLD reached its peak price per share recently, reaching $12.23 on Nov. 5.
Article continues below advertisement
When is Boom Supersonic expected to rollout its 'Overture' vessel?
Boom's Overture vessel is expected to rollout sometime in 2025, and the first flight is projected to happen in 2026. United Airlines is hopeful that by 202 it will be able to begin offering passenger services using the Overture vessels it purchased from Boom.
If all goes as planned, you might soon be able to travel from Los Angeles to Seoul in just 7 hours or from San Francisco to Tokyo in just 6.