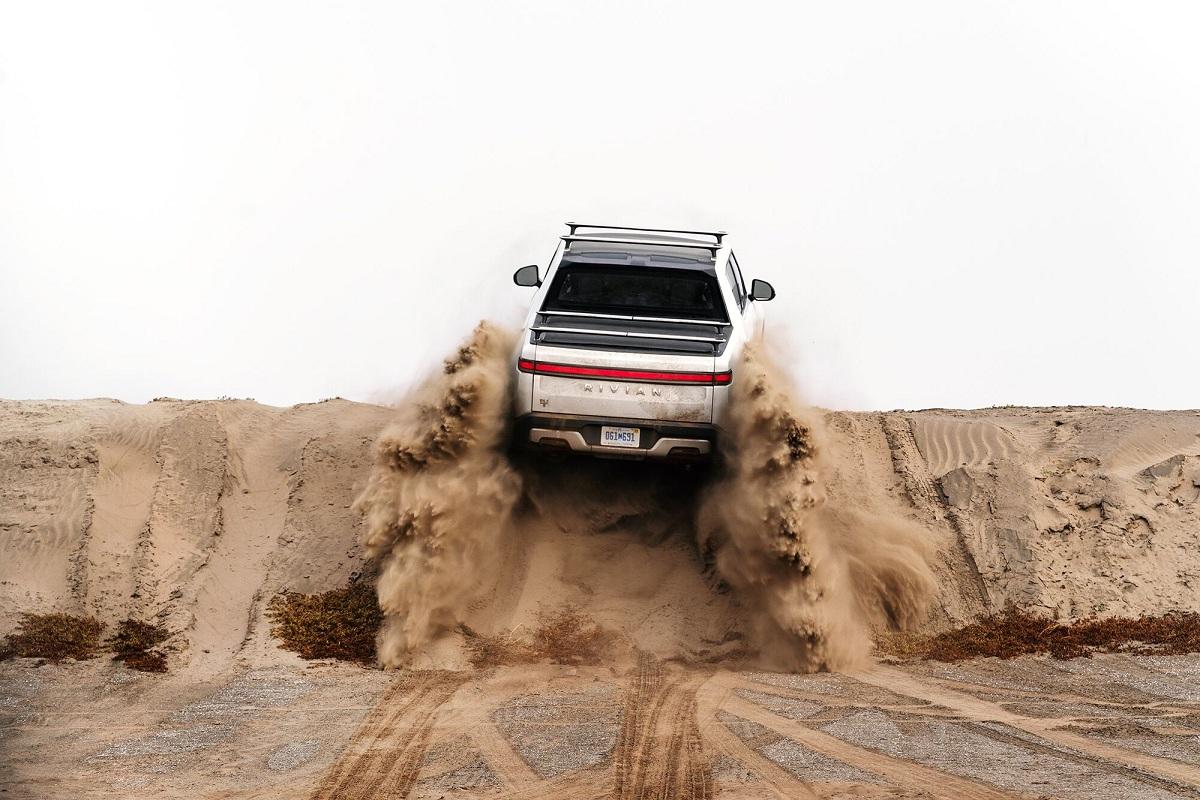 Why Rivian Stock Could Reach $200 Soon
After Rivian's (RIVN) IPO success, attention has shifted to its stock price forecast as investors gauge if it could be the next Tesla. Rivian priced its shares at $78 apiece in an upsized offering that was clearly oversubscribed. The stock closed its first day of trading above $100. What's Rivian's price target, and can the stock reach $200?
Article continues below advertisement
Rivian has built an electric pickup truck that it's started producing and delivering to customers. The company is manufacturing its R1T truck at its factory in Illinois. The R1T truck's base model starts at $68,000 and can drive 230 miles and tow 11,000 pounds. Rivian's truck's specifications compare to those of Ford's F-150 Lightning and Tesla's Cybertruck. Rivian has also built an SUV and plans to launch an electric van.
What happened to Rivian stock?
Rivian's IPO stock began trading on Nov. 10. It opened above $106 and at some point came down to $95. Investors rushed to buy the dip, driving the stock to a peak above $119. In a sign of strong demand for the stock, Rivian increased the deal size to 153 million shares instead of 135 million and priced the offering above its already boosted price range.
Article continues below advertisement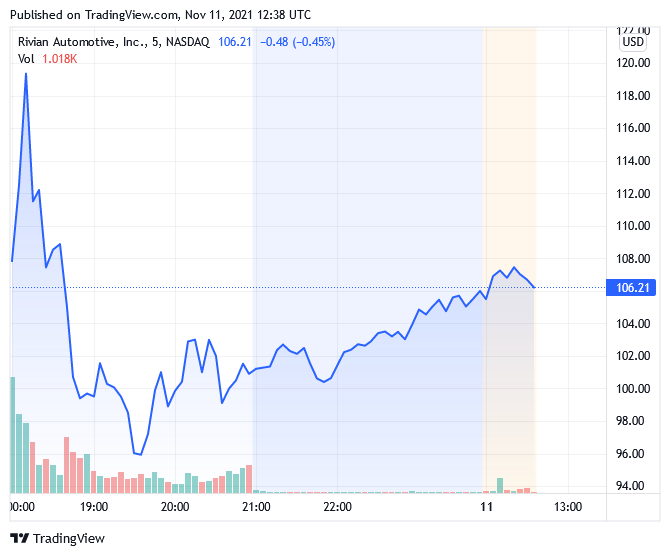 Do Amazon and Ford own Rivian?
As a private company, Rivian received investments from Amazon and Ford. As a result, Ford ended up with a 12 percent stake in Rivian and Amazon owns 20 percent of the company. Although Rivian's R1T truck threatens Ford's long dominance of the pickup segment, Ford stands to share in Rivian's success because of the stake.
Article continues below advertisement
On its part, Amazon has secured a vehicle supply agreement with Rivian. It will obtain 100,000 electric delivery vans from the Tesla rival for its e-commerce fulfillment operations. Rivian also boasts the backing of deep-pocketed institutional investors such as BlackRock and T. Rowe Price. To broaden its shareholder base, Rivian reserved a portion of its IPO stock for its customers and retail investors on SoFi Invest.
Article continues below advertisement
What's Rivian stock price target, and can the stock reach $200?
Wall Street hasn't started issuing price targets on Rivian stock, but it looks like it could break above $120 in 2021 and reach $200 as early as 2022. There's strong demand for Rivian's vehicles, with the company receiving more than 55,000 preorders for its R1T truck and R1S SUV.
Article continues below advertisement
While Rivian expects to produce only 1,200 vehicles in 2021, it plans to ramp up production quickly to meet demand. By 2023, it aims to have an annual production capacity of 150,000 vehicles, and by 2030, produce as many as a million vehicles annually. To get there, the company plans to open another factory in the U.S. and set up manufacturing sites in Europe and China.
Like Tesla, Rivian plans to diversify beyond making vehicles. Tesla has built a strong energy-storage business. Rivian CEO Robert Scaringe has revealed the company is also looking at opportunities in energy products.
Article continues below advertisement
Rivian's nearly $90 billion market cap is less than 10 percent of Tesla's market cap. When Rivian reaches 20 percent of Tesla's market cap, its stock price could be above $200 based on its 853 million outstanding shares.