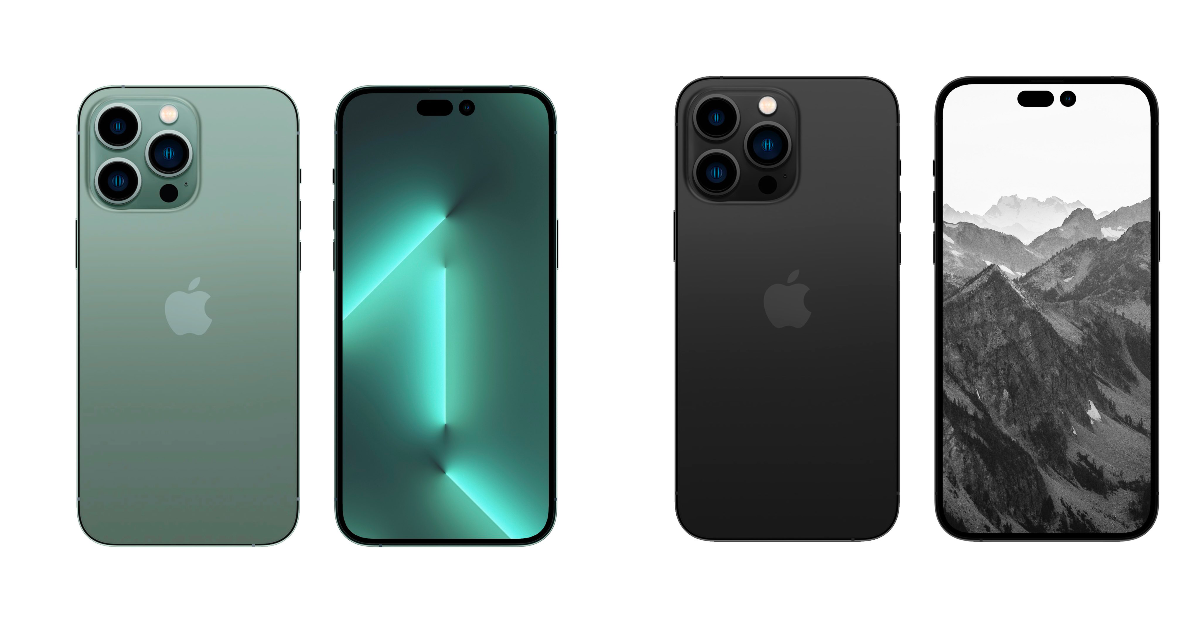 What to Expect from the iPhone 14 Amid Leaks and Rumors
The iPhone 14 is rumored to release sometime in September 2022 with many new upgraded features including satellite connectivity. Here's what you can expect.
The iPhone 14 will soon be within your grasp and allow you to see firsthand the latest advancements developers at Apple have made. Until then, we can only speculate on what Apple's soon-to-be-released device (the iPhone 14) will be like. Here's what we know about the iPhone 14 based on the leaks and rumors that have surfaced so far.
Article continues below advertisement
Article continues below advertisement
What will the Apple iPhone 14 look like compared to the iPhone 13?
On the outside, the Apple iPhone 14 appears to closely resemble the iPhone 13, which was released on September 24, 2021. From the Ceramic Shield to the durable flat-edge design, the iPhone 14 is expected to carry many of the same physical features as Apple's latest device. However, there are some cosmetic changes worth noting.
Apple is expected to modify the size of the "camera bump" on the iPhone 14 Pro Max "to 4.17 mm thick, or 0.57 mm larger than the bump on the iPhone 13 Pro Max," reports MacRumors. Apple will likely also ditch its mini size.
Article continues below advertisement
Some other rumored features the iPhone 14 is expected to have include:
Apple's 2022 Pro iPhone models may come equipped with a 48-megapixel wide camera, reports MacRumors.
The notch that's positioned at the top of current iPhone devices could be replaced with a small circular hole and a pill-shaped cutout. However, before getting too excited, we should point out that MacRumors is claiming that this feature may only be available on iPhone 14 Pro models.
The iPhone 14 may come equipped with satellite connectivity.
Although this feature can't be seen from the surface, it certainly would serve as a game-changer for smartphone manufacturers.
Article continues below advertisement
Article continues below advertisement
Bloomberg reported that Apple plans to bring "satellite connectivity to the Apple Watch, setting the stage for emergency texting and SOS response features." It was also reported that Apple was planning to release those features as early as this year, which could mean the iPhone 14 could come equipped with it.
Essentially, satellite connectivity would allow someone to send a text message or report an accident via a satellite network if they experience an interruption in their service and need help.
Article continues below advertisement
Has Apple set a release date for the iPhone 14?
If you were hoping to find out exactly when Apple will drop its latest cellular device, we're sorry to inform you the company hasn't announced it yet. What we do know, however, is that Apple may be releasing various versions of its iPhone 14 in September 2022.
Article continues below advertisement
Article continues below advertisement
If there's one thing Apple has been consistent with, it's release dates. The iPhone 11 was released in September 2019, while the iPhone 12 launched in October 2020. Apple followed that up by releasing its iPhone 13 in September 2021. Therefore, it's only natural to assume the tech giant will release its next device sometime around September 2022.
In terms of pricing, rumor has it Apple will be increasing the price for the iPhone 14. For the basic model, you might be paying somewhere around $799, which is around the same price you would pay for an Apple iPhone 13. The price for the iPhone 14 is then expected to increase to $899 (iPhone 14 Max), $1,099 (iPhone 14 Pro), and $1,199 (iPhone 14 Pro Max).