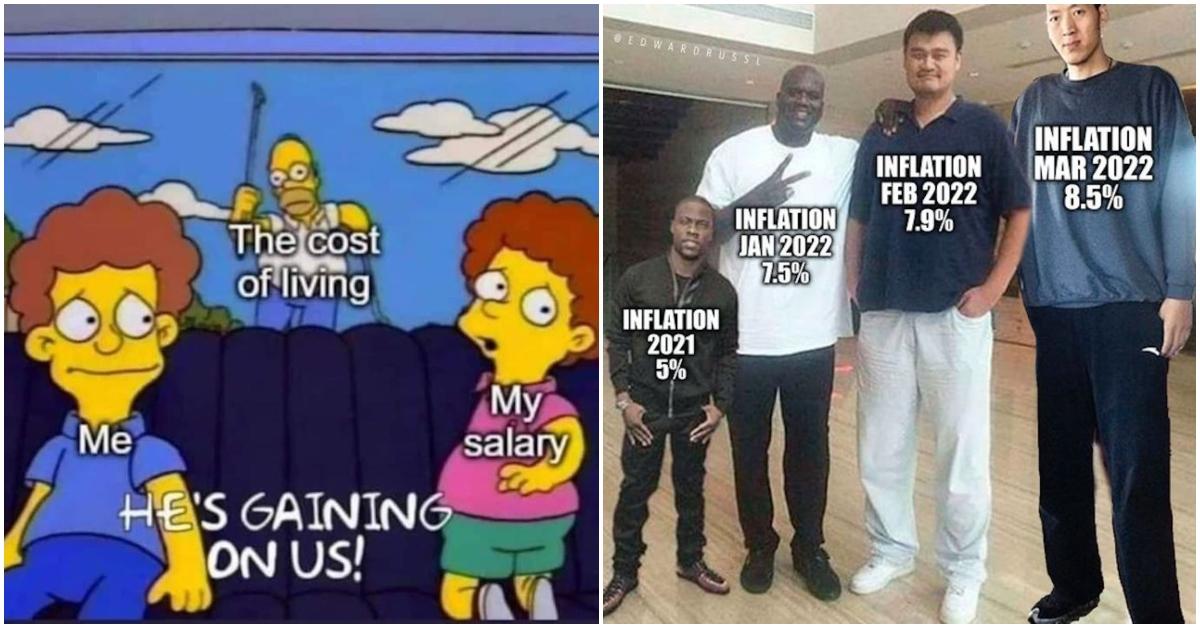 13 Inflation Memes That Will Make You Laugh ... and Then Cry
Sometimes all you can do is laugh — and that seems to be how people on social media are dealing with the latest inflation numbers.
According to the April 2022 report by the Labor Department, inflation is currently at 8.5 percent in the United States, the highest it has been since 1981.
Article continues below advertisement
Instead of arguing about who or what is to blame for the surge in inflation, many are making memes to lessen the pain they are feeling at the gas pump, grocery store, and beyond.
Here's a roundup of some of the best inflation memes we spotted on Twitter, Instagram, and Reddit.
People love debating who (or what) is to blame for inflation. Is it Biden, Trump, or Putin? We may never know.
Article continues below advertisement
In case you need help explaining inflation to someone, you can say that we went from Kevin Hart level inflation to Sun Mingming in just one year. As one Twitter user commented, "We'll be at Robert Wadlow level soon."
We can always blame the Tinder Swindler for inflation.
Article continues below advertisement
So many clown memes — sorry for anyone with Coulrophobia.
Article continues below advertisement
Make it make sense.
Also, inflation has gone up 2 percentage points since that meme was created.
Outside is expensive. Who's ready for another lockdown?
Article continues below advertisement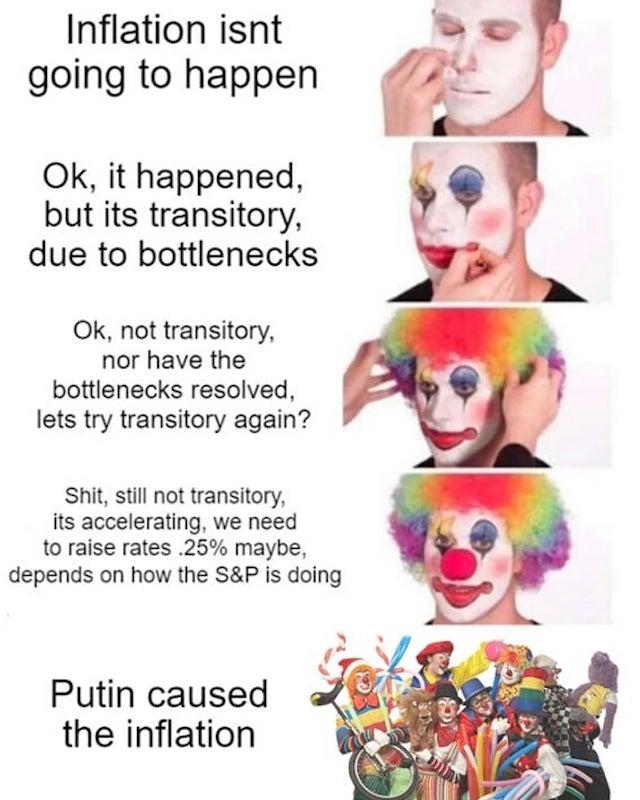 We can just blame Putin for everything, right?
Those outside of the United States are reminding Americans that it could be worse.
Currently, inflation is at 11.3 percent in Brazil and 55 percent in Argentina.
Article continues below advertisement
As inflation goes up, people are asking the real questions. How is Arizona Tea still 99 cents?
To put into perspective, social security recipients will receive the biggest cost-of-living adjustment in four decades due to inflation in 2022.
Article continues below advertisement
Give the people what they want.
As one person put it, "We are currently living in the days of, 'back in my day X cost Y.'"
Article continues below advertisement
And sure, memes are funny, but that doesn't mean that people aren't feeling the impact of inflation.
"It's definitely awful right now. Went to the grocery store Sunday evening, spent a little over 200 dollars and didn't feel as though I got much and I was consciously watching what I bought," one person wrote on Twitter. "How are you all feeding whole families? Serious question because that was just for me."
Another added, "$110 in groceries today, all of which easily fit into a single basket. It's unbelievable how expensive food has become. Inflation, carbon taxes, and high energy prices are creating a nasty mix for those living on modest incomes. Governments at every level need to focus on this."