Internet Computer (ICP) Might Be Worth Watching After the Crash
Internet Computer (ICP) crypto has taken investors by surprise since it has moved upwards by more than 16 percent in 24 hours. However, the previous price action for ICP hasn't been that inspiring. After skyrocketing to the all-time high of more than $700 in May 2021, ICP sank by 96 percent to hit an all-time low of $24.29 on Dec. 4. What's ICP crypto's price prediction for 2022 and is it a good investment?
Article continues below advertisement
The Internet Computer blockchain makes use of smart contracts—similar to what Ethereum blockchain does—which can power various applications and platforms. It's developed by Dfinity Foundation. The idea behind ICP crypto is to create a decentralized internet system that will allow independent data servers to join together and offer an alternative to current cloud services. ICP was launched on May 7, 2021, and got listed on May 10.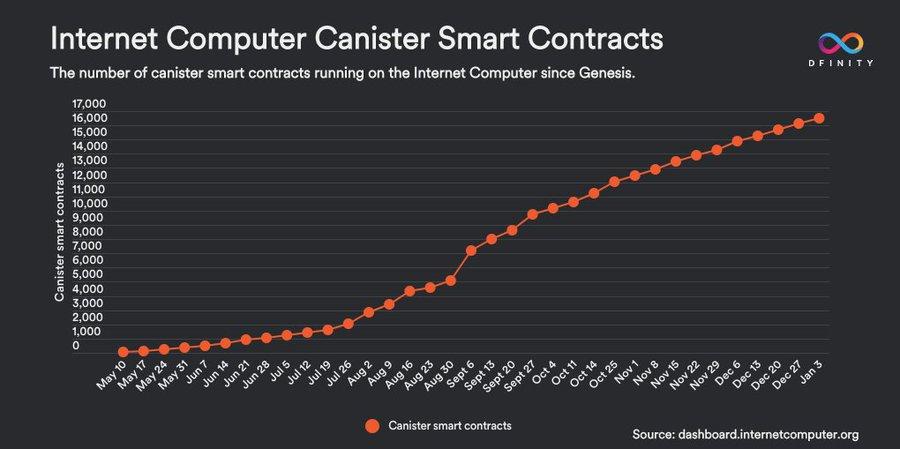 Article continues below advertisement
ICP price prediction 2022
According to CryptoNewsZ, "there are no sudden jolts or a stony path ahead for the major crypto coins. The ICP price is also all set to affirm its strong position crossing all barriers scaling the $115 mark." This prediction implies an upside of 220 percent for the crypto for 2022.
Wallet Investor sees a downside of 95 percent for ICP and sees it reaching $1.736 in one year. According to the website, the sentiment surrounding ICP crypto in the past 30 days has been slightly bearish and it thinks it could possibly be a "bad, high-risk 1-year investment option."
Digital Coin Price has a more moderate price estimate for ICP and sees the coin reaching $49.72 by year-end, which implies an upside of 38 percent.
Coin Price Forecast also sees a modest upside of 5 percent for the crypto by the end of 2022. It expects the crypto to rise steadily and return 89 percent by 2025.
Article continues below advertisement
Is ICP crypto a good investment?
Recently, Dfinity announced that it has successfully created a cross-blockchain bridge, called Terabethia, that can connect to the Ethereum network. This will let ERC20 tokens exist natively on the Dfinity network. Terabethia will also allow the two blockchains to communicate and exchange tokens and smart contracts.
Article continues below advertisement
The development work for the network has been strong. In December 2021, the Internet Computer community adopted a major set of 25 motion proposals outlining the DFINITY Foundation's R&D plans for the coming years. These proposals have set far-reaching goals for the network.
The project was slightly over-ambitious since its goal is to "reimagine how you build everything." It suffered a great setback as investors reset their expectations. However, now that the reset has happened, the project is worth paying attention to. It's backed by more than $100 million in investments from prominent funds, including U.S.-based angel investor Andreessen Horowitz, Aspect Ventures, and Polychain Capital.
Investors interested in this project can create a small position to start with and should closely monitor the milestones set by the project and their implementation to add more.