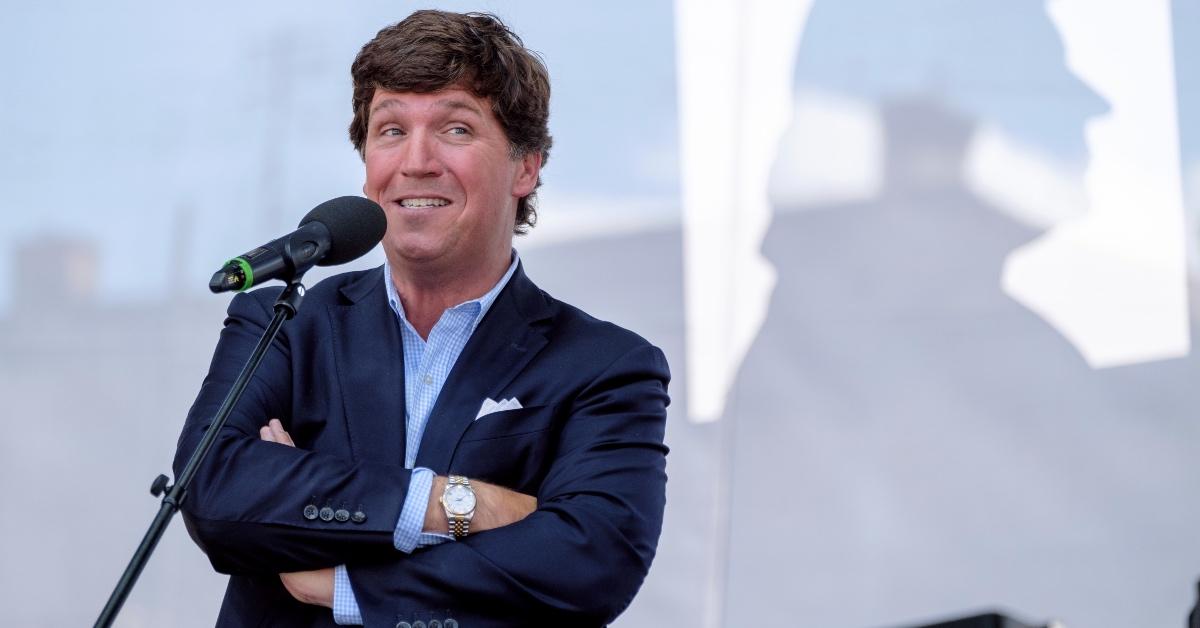 Here's How to Stream Tucker Carlson's 'The End of Men' Docuseries
If you've recently come across a teaser clip from Fox News host Tucker Carlson's latest docuseries, you, like many others, may have some questions. Is Carlson's The End of Men docuseries real? Will it feature shirtless macho men throwing their weight around or delve further into the topic of sunless tanning?
Article continues below advertisement
While there's still much uncertainty surrounding Carson's latest program, fortunately, we have uncovered many of the answers to the questions you might have. Here's what we know about Carlson's The End of Men docuseries and where you can watch it.
The viral video of Tucker Carlson's "The End of Men" is a bit misleading since it only represents a segment of the entire trailer.
It appears as though after Nikki McCann Rodriguez, who works as an associate research director for Media Matters for America, posted a clip from the trailer of Carlson's latest docuseries titled The End of Men, the internet blew it out of context.
The shortened clip, which has been viewed more than 7 million times so far, is actually about 1 minute and 15 seconds into the full trailer.
Article continues below advertisement
It begins with a physician being asked his thoughts on testicle tanning and is then overtaken by the voice of a British male who warns, "Once a society collapses then, you're in hard times. Hard iron sharpens iron, as they say, and those hard times inevitably produce men who are tough, men who are resourceful, men who are strong enough to survive."
Article continues below advertisement
Essentially, the clip leaves out the beginning of the trailer, which introduces you to the main topic of discussion — testosterone. Rather than filming an entire docuseries that follows half-clothed men who, from what we gather, enjoy indulging in tanning their genitalia, the concept behind the program is how to raise testosterone levels in men (and possibly some other subjects).
Despite the contents found in the full trailer, which we'll share with you where you can view it down below, people are now questioning Carlson's intentions and judgment. While some referred to the mini clip as being "so gay," others called it "homoerotic." Congressman Adam Kinzinger even went as far as accusing Carlson of "liking men without shirts," and also attributes his "Putin obsession" to this.
Article continues below advertisement
Here's where you can watch Tucker Carlson's "The End of Men" docuseries.
If the mini clip of Tucker Carlson Originals Season Two The End of Men has got you interested in seeing more of what the Fox News host has been working on these days, here's how you can stream it. Tucker Carlson Originals can be streamed via Fox Nation, an entertainment streaming service. While Fox Nation does require you to purchase a subscription, you can begin exploring shows with the free trial Fox News is currently offering.
New episodes of Tucker Carlson Originals launched on April 18, 2022, and are expected to feature people like Andrew McGovern. The docuseries will likely dive into topics like the collapse of testosterone levels in men and even infrared light therapy.